Are you planning to travel to the Netherlands? Selecting the best local prepaid sim card for your visit to Holland may avoid paying excessive roaming charges. Getting a local sim card for The Netherlands is simple and quick.
We have listed all the necessary information if you ask, "How do I get a prepaid sim card in the Netherlands?". Also, you may learn about the best 4G/5G network, where to get a sim card, current costs as of July 2022, information on overseas and e-sim cards for The Netherlands, and more.
The mobile network in the Netherlands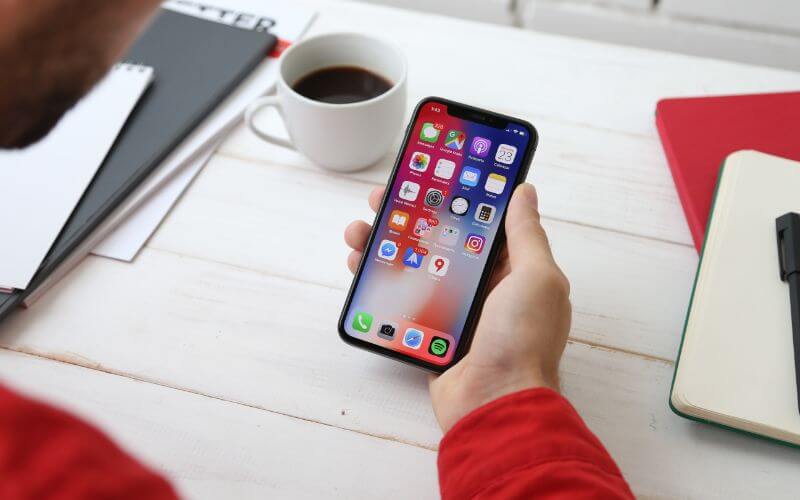 You can find one of the most effective mobile carriers and networks in Europe in the Netherlands. Instead of the CDMA network, it uses the GSM mobile network. This indicates that, generally speaking, connecting to the Dutch network will be relatively easy for international tourists visiting the country. Your smartphone will most likely function in the Netherlands even if you travel from a country that uses the CDMA network.
Regarding Wi-Fi connection, most of the Netherlands gets 4G or 4G+. Wherever you are, you ought to be able to access 4G, from the northern islands to the southern provinces' highlands. The exception to this rule is a few remote places, mainly in the north and east of the nation, where you may connect to 3G.
Your Wi-Fi connection in the Netherlands
In general, public Wi-Fi is rare in the Netherlands. Nevertheless, Wi-Fi is frequently available in public spaces, such as libraries, museums, and many of the Netherlands' public transportation systems.
Are SIM Cards Available in the Netherlands?
T-Mobile, KPN, Vodafone, AH Mobiel, ALDI Talk, Jumbo Mobiel, Kruidvat Mobiel, Lebara, L-Mobi Mobile, Lycamobile & Ortel Mobile all provide Dutch SIM cards that may be bought without a contract by anybody who resides in or is visiting the Netherlands.
It would help if you had a phone that could operate on the frequencies used in the Netherlands. Additionally, your phone must be unlocked to use a Dutch SIM card (SIM-lock-free).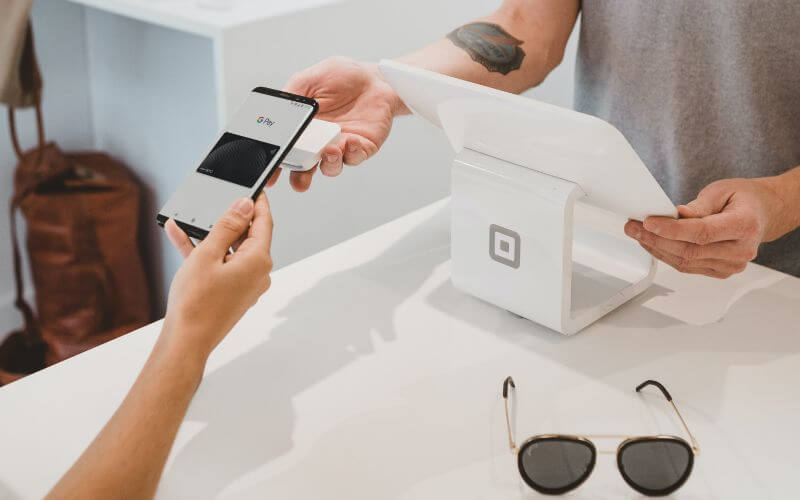 Where can I buy a sim card in the Netherlands?
You can buy a SIM card in T-Mobile, KPN, and Vodafone shops. You can also buy Netherlands tourist sim cards from resellers, including post offices, newsstands, and grocery shops. Airports in Eindhoven (EIN) and Amsterdam Schiphol Airport (AMS) also sell SIM cards.
It would help if you considered these prices when buying a prepaid sim card in the Netherlands:
· KPN: 4.99 EUR
· T-Mobile Netherlands: €10
· Vodafone Netherlands: €5, €10 , €15 , €20 & €30
· ALDI TALK Netherlands: €9.99
· AH Mobiel: €5
· Jumbo Mobiel: €4.95 EUR
· Lebara Netherlands: €5, €10 & €20
· Kruidvat Mobiel: €7.99
· L-Mobi Mobile Netherlands: from €6.95
· Lycamobile Netherlands: €5 , €10 & €20
· Ortel Mobile Netherlands: €5 , €10 & €20
What sim card should I get in the Netherlands?
For the best method to stay in contact when travelling internationally in 2022, get an e-sim card for The Netherlands today! You may order one immediately and have it ready in a few minutes. After installing the e-sim card in your settings and receiving a code through email, you are prepared to go. Look at these e-sim card offers for The Netherlands.
· 1 GB data for seven days = $6
· 3 GB data for 30 days = $12
· 5 GB data for 30 days = $18
· 10 GB data for 30 days = $27
You can get more information here if you want to order a Netherlands e-sim card directly online.
As data-only sim cards, e-sim cards cannot be used to make or receive calls or texts in The Netherlands. It would help if you considered purchasing an actual sim card for the Netherlands in these circumstances, and the good news is that you may buy a sim card online. You may use 20 GB of data and unlimited texting and talk inside European Union for $49.90.
The different mobile packages in the Netherlands and their prices
Subscription met Telefoon: Package with purchase of a new cell phone. These packages include purchasing a new cell phone + SIM card + calls + SMS + 4G internet credit. The rate for this type of package is €30/month minimum.
Sim Only: Purchase of a SIM card only. By choosing this plan, you get a Dutch SIM card that you can use with your phone. This plan allows you to have credit for your calls + SMS. A 4G internet credit is only sometimes included in these subscriptions. The rate for this type of plan is 5€/month minimum.
Prepaid: Purchase of a SIM card only. By choosing this option, you buy only the SIM card and can buy a top-up whenever you want. The price for purchasing a SIM card with the Prepaid option is 10€ minimum.
Netherlands mobile operators' comparison
There are about ten telephone operators in the Netherlands. You can buy their services at their branches in the city centre, supermarkets, Hema stores, MediaMarkt and on the Internet.
GSM Prijzen is a smartphone and subscription comparator. It is easy to use. What makes it interesting is its algorithm showing in priority the cheapest subscriptions currently available on the market.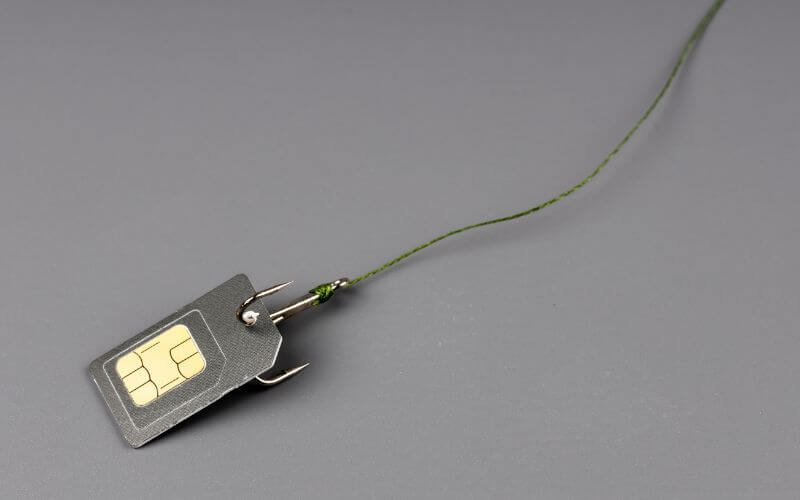 Documents required for the purchase of mobile packages in the Netherlands
As a foreigner in the Netherlands, most telephone operators will ask you for the following documents when you buy a cell phone package.
· Passport. An identity card alone is often considered insufficient.
· Dutch PIN card and your IBAN if you take a package deal.
· Rental agreement
· IND immigration stamp in your passport. It is very rarely required.
· Residence certificate for non-EU nationals.
RELATED POST: How to Get from Amsterdam Schiphol Airport to Amsterdam City Centre?
Mobile phone operators in the Netherlands
In the Netherlands, there are several mobile providers. Therefore there is tremendous competition. Mobile package packages often provide good value for the money. It's wise to compare cell providers since many of them provide extra benefits.
Dutch mobile service providers include:
KPN
Vodafone
T-Mobile
Tele2
Expat Mobile
Youfone
Simple
Lebara
KPN
According to consumers, KPN is the largest mobile provider in the Netherlands, with a market share of over 35% in 2018. The network also states that it has 99% nationwide 4G coverage and plans to roll out its 5G capabilities in the following years.
Lebara
Lebara Sim Card offers low rates for calls to France, Belgium and other countries. Calls between Lebara numbers are also free. The Netherlands tourist SIM card is often free.
T-Mobile
The operator T-Mobile offers a 24-month Sim Only package where you can call fixed and mobile numbers throughout the EU from €10/month.
VodafoneZiggo
According to their mobile market share, VodafoneZiggo in the Netherlands has risen to the third position while remaining the largest cable provider in the nation after kpn and t mobile. VodafoneZiggo is a joint venture between Vodafone and Liberty Global. According to the Vodafone Coverage Map, prepaid users can get 4G/LTE.
Lycamobile
One of the numerous MVNOs, Lycamobile, or now Lyca Mobile, offers affordable rates compared to other carriers. Speeds are limited to 25 Mbit/s (download) and 10 Mbit/s (upload) on the KPN network in the Netherlands (upload).
The other biggest Dutch mobile carriers, including T-Simpel, Tele2, Youfone and Expat Mobile, assert that they have virtually complete 4G coverage throughout the country. Consequently, you will always be able to communicate.
RELATED POST: Prepaid SIM Card Germany for Tourists
How much does a Dutch sim card cost?
In 2022, the price of prepaid sim cards in The Netherlands:
Regretfully, compared to other European countries, Netherlands data sim cards are relatively costly and offer poor value for their price.
Vodafone Netherlands: When buying a Vodafone Netherlands sim card, 4 data packages are offered:
Vodafone NL prepaid 2GB = €10
Vodafone NL prepaid 4GB = €15
Vodafone NL prepaid 6GB = €20
Vodafone NL prepaid 10GB = €30
The data packages are valid for 30 days throughout the EU. Visit the Vodafone NL website to view the most recent prepaid promotions.
KPN Netherlands: Despite costing €9,99, a KPN sim card includes €10 credit and 1 GB of data. You must purchase a daily bundle of data to add to your prepaid sim card: €1.99 per day for 1 GB of data and is applicable across Europe.
T Mobile Netherlands: A prepaid sim card from T-Mobile Netherlands may be bought for €10 and includes 1 GB of data and €10 in credit. Ensuring high internet access is available via T-Mobile for €2.95 per day, which is 50% more costly than KPN Netherlands. Combi bundles are their most popular data package:
€10 = 1 GB data + 10 minutes/SMS
€15 = 2 GB data + 15 minutes/SMS
€22,50 = 4 GB data + 20 minutes/SMS
Albert Heijn Prepaid sim card: The largest and best-known market in Holland, referred to as AH, may be found everywhere in and around Amsterdam. Moreover, they offer Dutch prepaid sim cards.
· 5 GB = €30
· Network KPN
· 75 minutes calling = €4
· valid for 31 days
Netherlands mobile phone numbers
Geographical, non-geographical, and public service telephone numbers are the three categories in the Netherlands.
If you call from another mobile phone, enter 00316 and then the seven-digit number +316.
Useful Dutch vocabulary:
· bellen: Call
· onbeperkt bellen: unlimited calls
· beltegoed: communication credit
· bundel: package
· aansluitkosten: administrative expenses
· maandelijks opzegbaar: cancellable after the first month
· bellen naar het buitenland: call abroad
· bellen in het buitenland: call abroad
· opwaarderen: add credit
· inkomende oproepen: incoming calls
· tekstbericht: text message
You might be interested