Crete Heraklion Airport, or directly Heraklion Airport, is where you will arrive when you decide to visit the city of Heraklion, Elounda, or Agios Nikolaos. Crete Airport is located on the Island of Crete, Greece. Heraklion Airport code is HER. Having the importance of being the second most popular airport in the whole country, Heraklion Airport and the transportation service options it offers to gain extra significance for a traveller who has a passion for visiting Greece's beautiful country.
Greece is a country that is full of magnificent highlights and fascinating districts, so it is more than possible that you will want to visit as many places as possible. You can go from Heraklion to Agios Nikolaos, Elounda to Heraklion Airport, Chania to Elounda, Elounda to Agios Nikolaos, or from the airport to Elounda. Luckily, Crete Airport is located in a central position where it is possible to travel between these destinations.
The most important part is, however, choosing a transfer service. To arrive in the city centre or get a transfer from Heraklion Airport to Elounda, you need to analyze and eliminate all possible options. Some transportation methods from the airport are private transfer, a taxi transfer or private taxi services, airport taxi, limousine service, public transportation such as bus service or blue buses, and shuttle buses. With so many options, evaluating each by your interest and requests as a traveller is better. This text will guide you through each step and answer your frequently asked questions.
Travelling from Heraklion Airport to Elounda
Do you want to know more about how to get from Heraklion Airport to Elounda? There are several options for public transportation. Some options are fast, and others are cheap. However, not all of them may be as reliable and comfortable as the private services offered by AirportTransfer.com. What would be the easiest way to get to Elounda from Heraklion Airport? To know the details about the trip, check the information about all possible options.
Bus from Heraklion Airport
One of the transportation methods from Heraklion Airport is the bus. If you are wondering about the Heraklion to Elounda bus, you must find the bus station as soon as you arrive at the airport. Since the bus is a public transportation method, it will likely be very crowded and uncomfortable, especially during busy seasons such as summer in Greece. Plus, taking the bus is not the most proper option if you want to arrive at your destination in 20 minutes or so.
Airport Shuttles from Heraklion Airport
Airport shuttles can serve you as a transfer method, but you should know that you will still need to catch a ride after a long and tiring plane trip. Moreover, they usually have their schedules, and you are expected to conform to them, which can create important issues for your time management during the vacation.
Taxi from Heraklion Airport
Another transportation method is the taxi from Heraklion Airport. You can take a taxi from Heraklion Airport to Elounda, but there are certain points you should consider. Finding an Elounda taxi is difficult, especially during a busy season like summer in Greece. Finding an available taxi that can take you to your final destination from the airport can be seriously hard. Also, most of the local taxi drivers in this district cannot speak English fluently, which can cause certain communication issues with your driver as you expect to arrive at your final destination from the airport. Furthermore, taxi prices are usually very high and not budget-friendly, so only a few travellers choose this option.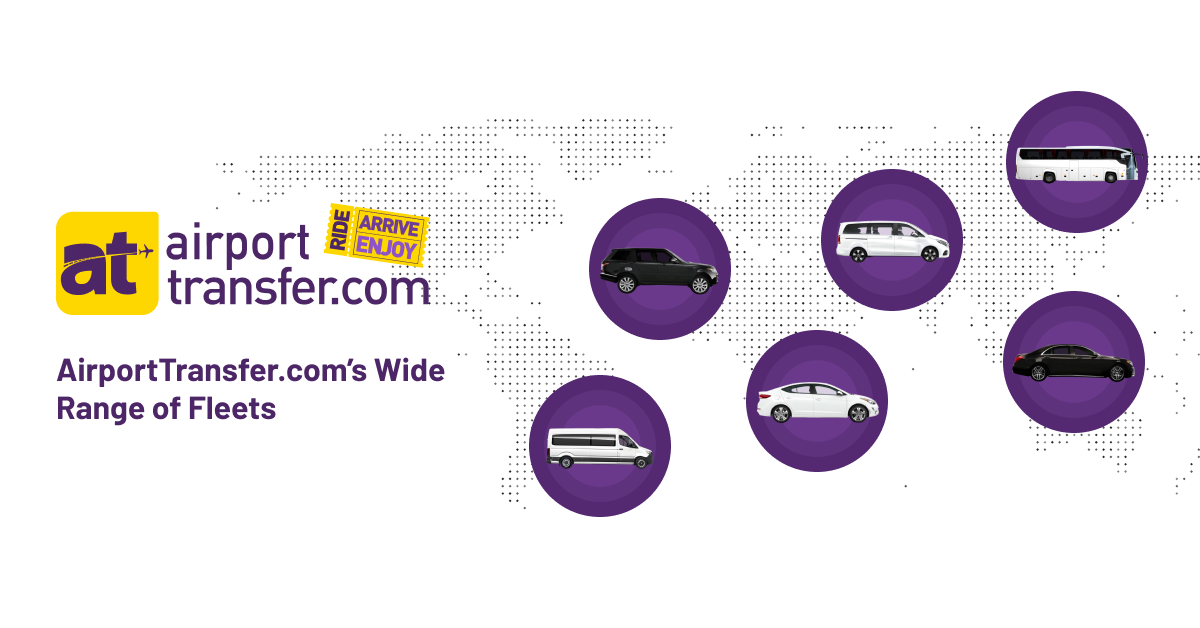 Private Transfers from Heraklion Airport to Elounda
Among Heraklion Airport transfers, a private chauffeur service provided by airporttransfer.com stands out. The special airport transfer method designed by airporttransfer.com is different from all other transportation methods because it is a modern design that is here to help you with your modern-day traveller's problems. First, with airporttransfer.com, you do not need to worry a little about catching a ride after your arrival because the drivers will be waiting for you at the door even before you arrive. How? It is super easy. You must click the link and pre-book your car service by your demands and priorities. Then, you can sit back and relax.
AT provides the best transfer service from Heraklion Airport to Elounda at fixed prices. With AT's airport pick-up service, our professional driver will wait for you to assist with your luggage and take you to your destination. Please relax and flawless the ride with airport chauffeur service! Our range of luxury vehicles includes SUVs, minivans, sedans, executive sedans, minibuses, and limousines to suit any group size and travel needs.

The cars are also modern, with child seat options and air conditioning. In addition, all the drivers can speak English fluently so as not to cause you any communication issues. This is a big plus among transfer methods because most local taxi or public transportation drivers need help to speak English, and it causes communication issues while having a transfer. With this airport transfer, you will not have that problem. Thanks to these benefits, airporttransfer.com airport chauffeur service is the best design for travellers who prioritize their safety, comfort, and privacy. Since it is also budget-friendly, it becomes the most convenient option for people who love vacations with fewer worries.
The best Heraklion Airport transfer reviews at airporttransfer.com!
Frequently Asked Questions
You might be interested