In this article we will give answers to all questions regarding how to get from Hannover Airport to Hannover City Centre. Hannover Airport, full name Hannover-Langenhagen Airport (HAJ), is the leading international airport of the Hannover-Langenhagen region in Germany.
How far is Hannover Airport from the city centre? Hannover Airport is 11 km from the city centre. In addition to being significantly developed in terms of business- tourism in Germany, it is also a good location choice for shopping enthusiasts. Of course, the time to go to Hannover city centre varies according to the preferred vehicles.
Landing at an airport for the first time after a flight can be stressful. With this stress, deciding on your vehicle to reach your destination and choosing which route you prefer can be the most annoying part of your trip. We will compile all the options for you in the best way and help you choose what comfortable and safe journey suits you!
You can choose the train or buses, taxi or another airport service. Still, if you take advantage of the private airport transfer, you can take time for yourself on your transportation time to the city centre and carry your travel to the most comfortable level.
What are the public transportation options available at Hannover Airport?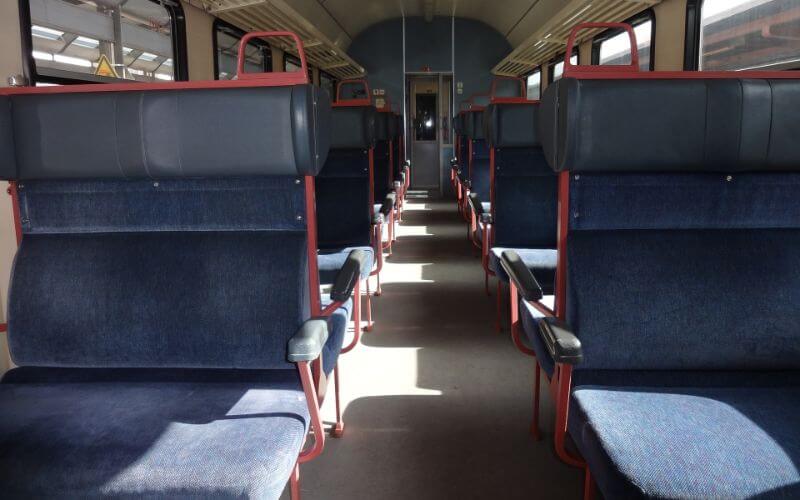 You can prefer using your travel S-Bahn (railway public transport service) through the Hannover Flughafen train station under the airport, which is a Hannover Airport train station.
Does Hannover Airport have a train station? The S5 train line is the fastest public transport from the Hannover Airport to Hannover Hauptbahnhof. If you use this line, the journey will take 18 minutes, costing €3.10 per traveller.
According to the Hannover s5 timetable, trains depart every 30 minutes, but sometimes the schedule can change. We recommend that you check the clock program in advance for this situation.
If you have a question like 'How do I get from Hannover airport to the train station?' Hannover Flughafen station is located in Terminal C on the arrivals floor. You can also buy a daily ticket for €6.8 to travel all day.
Another cheap travel alternative would be to prefer bus services. You can reach the buses to Langenhagen Zentrum, the Central Train Station, from parking lot three at the exit of Terminal C. You will see a lot of signposts for this in the terminal.
By choosing the 470 bus line, you can reach the city centre in 20 minutes thanks to the buses that depart every 30 minutes (they leave every hour on Sundays). You can complete your trip by single ticket daily or 24-hour tickets. You can buy your ticket in cash from the "Üstra" ticket vending machines on the arrivals floor or the driver inside the bus.
One-way ticket fee: 2.80 Euro
24-hour ticket fee: 5.40 Euro
Child ticket fee: 1.50 Euro
24-hour child ticket fee: 2.80 Euro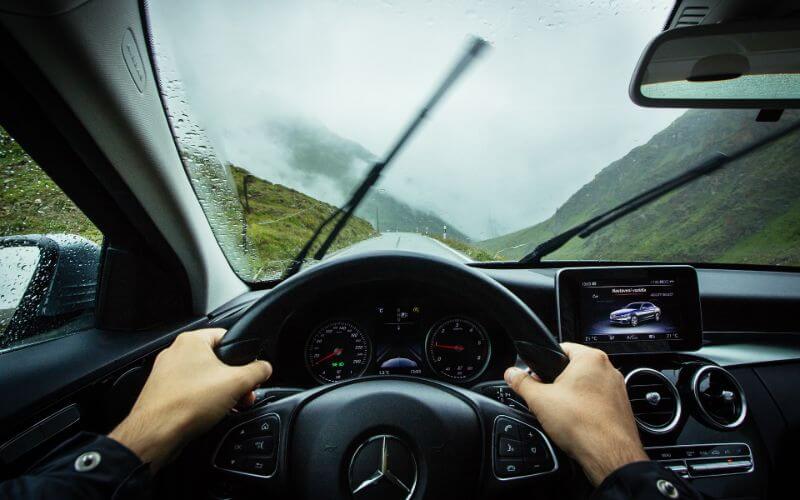 Private Airport Transfer From Hannover Airport From Hannover City Centre
Instead of all these transfers and travels that will take a long time, it will be a very comfortable and logical choice to allocate a budget for yourself and make the book a private airport transfer from Hannover Airport to the city centre.
When you consider the comprehensive services you will receive, you will not get tired at all, and the budget you will spend will be very reasonable since you will have travelled in your area.
Before choosing Airport Transfer, you can check the positive feedback and high-rated reviews!
At the same time, you can select the most suitable vehicle from its wide range of cars, such as Standard Sedans, Executive People Carrier, Bus, Limo, Minivan, or Standard People Carrier.
By visiting AirportTransfer.com, you can choose your dates and destination, select the most affordable vehicle for yourself, and it is possible to pay with options. Such as Paypal, TransferWise or credit card, thanks to the online secure payment system. Furthermore, you also have the opportunity to cancel your reservation free for up to 48 hours!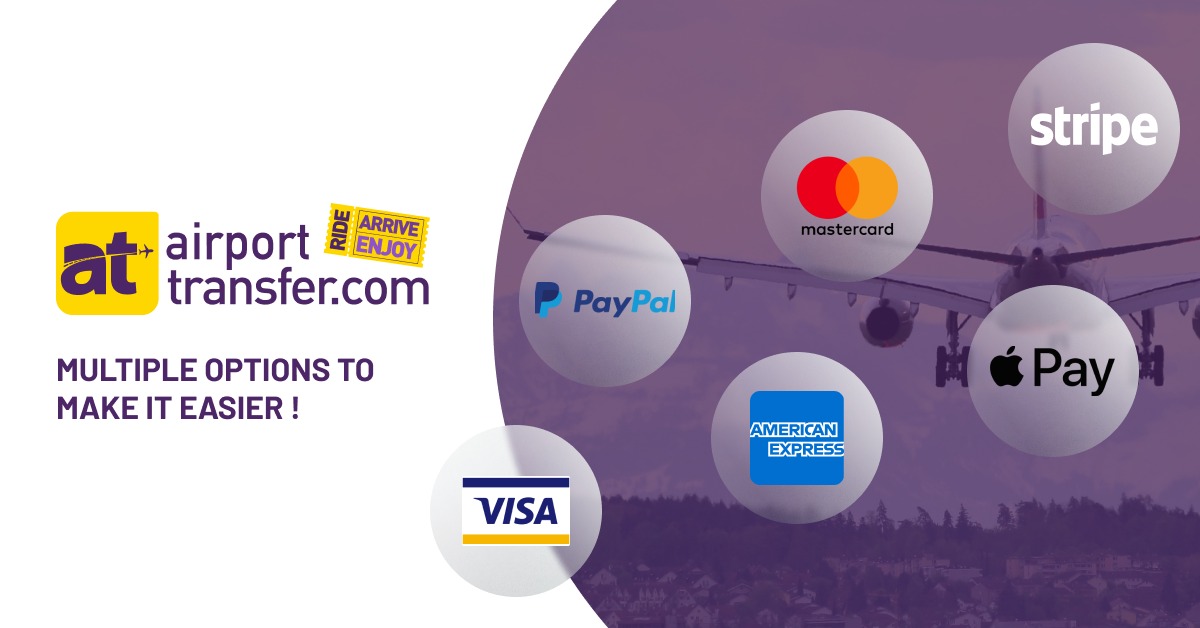 Helpful and friendly employees will do everything possible to ensure you have a good trip. In addition, you can have a fast and reliable journey in vehicles that are cleaned according to high-level hygiene rules.
Pet-friendly vehicles are available, as well as optional baby seats. You can also benefit from the elderly care assistant and vehicle equipment service according to your needs.
AirportTransfer.com chauffeurs, fluent in English, will meet you from the airport and take you to your accommodation.
If you have any problems or questions on the way, you can be sure that they will help you comfortably!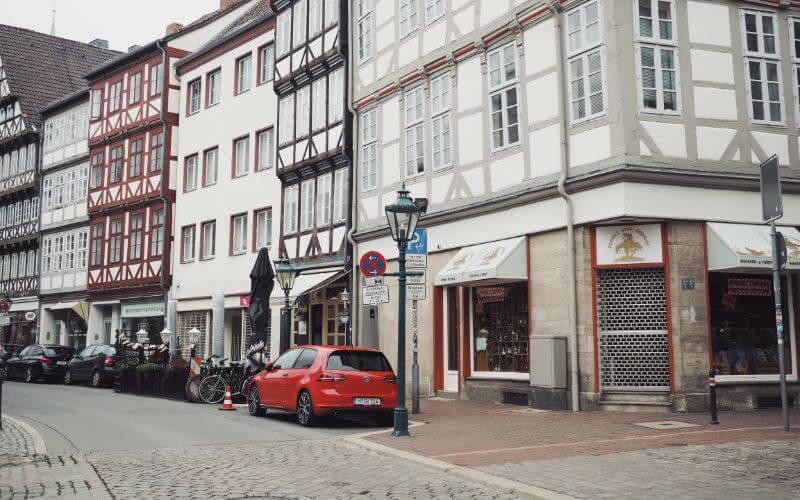 How long does it take to get from Hannover Airport (HAJ) to Hannover Hauptbahnhof (HBF)?
Hannover Hauptbahnhof is located in the city centre, and it's a large central station with a very long history. It is also the largest passenger station in Hannover and is memorable, with 280,000 passengers per day. Although it is an option that can be preferred for local and inter-city journeys, one of the most significant disadvantages of this station is the possibility of losing a lot of time during the transfer between platforms due to its size and, consequently, the case of missing the train.
The distance between Hannover Airport and Hannover city centre is 11 km and takes around 23 minutes by private airport transfer service.
If you travel by train, you choose the S5 line to S-Bahn again, it will take 25 minutes, but if you prefer the bus, it will take 40-45 minutes to reach the big central station in the centre of the city.
If you visit Hannover Hauptbahnhof and go to Hannover Airport, you can also prefer public transportation or the taxi option that is always available in the vicinity.
Finally, 'What time does the first train from Hannover Airport to Hannover HBF leave?' If you have questions like this, the answer is simple: the trains departing from the airport start at 00:06!
Because of all this, we advise you to be careful during the journey! Also, let's remember that this station is a place that attracts the attention of tourists for dining alternatives or shopping!
Reservation from Hannover Airport to Hannover HBF
Places you should see as an alternative to your trip to Hannover
The distance between Hannover Airport and Hildesheim is 48.6 km. You can use the S-Bahn, buy a ticket from the central station Hauptbahnhof, or take the bus.
As we suggested above, private airport transfer AirportTransfer.com can be the most comfortable and logical choice for this journey that will take 25 minutes by train and 1.30 hours by bus!
There are many places in Hildesheim that you can visit and add colour to your trip. Among them is Mariendom, which has been declared a World Heritage Site by UNESCO. We recommend that you only leave to see the Roemer- und Pelizaeus-Museum Hildesheim archaeological museum, which also contains the second-largest collection of Chinese porcelain in Europe!
Finally, Hannover Messe, one of the world's largest trade fairs dedicated to industry development, may be an exciting option for you. It is organized by Deutsche Messe AG and held at the Hannover Fairground in Hannover.
You might be interested
Browse Airports for Airport Transfers