Haneda Airport, also known as Haneda Airport HND, is a major hub for both domestic flights and international flights in Japan. It houses the Haneda Airport ANA domestic Terminal and serves numerous airlines, including Haneda Airport Turkish Airlines. An advantage of this airport is its proximity to the city; it offers easier access from Haneda Airport to Tokyo city centre than its counterpart, Narita. Complete with a comprehensive Haneda Airport map, navigating through the bustling terminals becomes less daunting for any traveller.
On the other hand, Narita International Airport, often referred to as Narita Airport NRT or Tokyo Narita Airport, is the main gateway for international travellers. It is larger than Haneda and serves a vast array of Airlines serving Narita, such as Japan Airlines and United Airlines. Narita boasts three terminals: Terminal 1, Terminal 2, and Terminal 3 (Narita Airport Terminal 3). Despite being farther from the city, it is efficiently connected with Transportation to/from Tokyo city centre, including the Narita Express (N'EX), Keisei Skyliner, and a wide range of Airport buses. One can also opt for the Narita Airport bus to Tokyo for direct transit. Furthermore, NRT (IATA code for Narita Airport) offers several amenities like Shopping and dining options and Customs and immigration services, all aimed at enhancing the travel experience of passengers.
Travelling from Haneda Airport to Narita Airport
If you're flying into Japan and have a connecting flight, you may find yourself needing to travel between two of the country's major airports: Haneda Airport HND and Narita International Airport. While both airports offer a multitude of services to ensure a smooth journey, the transfer between them may require some planning. The journey can be undertaken via public transportation such as buses and trains, including Narita Express and Keisei Narita, or through private modes like taxis and private airport transfers. This article will guide you through various options, from catching the public bus from Haneda Airport to Narita Airport, taking the train, using the Haneda Airport Taxi, and considering private airport transfers. Understanding these options can help optimize your travel between Narita and Haneda and ensure that your trip to or from the Airport or Haneda goes as smoothly as possible. You can carefully evaluate and pick the best transfer from Haneda Airport to Narita Airport.
Bus from Haneda Airport to Narita Airport
One of the most economical ways to travel between Haneda Airport HND and Narita Airport NRT is by taking the Airport buses. One such service is the Limousine bus, which is an efficient and affordable mode of public transportation for your airport transfer needs. The buses are equipped with comfortable seats, ample luggage space, and free Wi-Fi service. They operate at regular intervals throughout the day and night, making them a convenient option. The travel duration is approximately 75-85 minutes under normal traffic conditions, although it's always wise to allow extra time just in case.
It's worth noting that the bus services depart from all terminals at Haneda, including the Haneda Airport ANA domestic Terminal. They arrive at both Terminal 1 and Terminal 2 at Narita International Airport, making it easy for passengers to find their onward flight. Passengers going to Terminal 3 (Narita Airport Terminal 3) can take the shuttle bus from Terminal 2. The advantage of taking the bus is that you can avoid crowded trains, and the service is direct, with no need to navigate any train changes. Moreover, the Narita Airport bus to Tokyo also provides another option if you wish to explore the city before your next flight.
Train from Haneda Airport to Narita Airport
The train journey from Haneda Airport HND to Narita Airport NRT is an efficient and scenic option, providing a unique glimpse into the hustle and bustle of Tokyo city life. One popular service for this route is the Narita Express (N'EX), operated by JR East. This service takes you from Haneda Airport to Tokyo city centre, specifically to Tokyo Station. From Tokyo Station, you can then catch a connecting Narita Express train to Narita Airport. The total travel time for this route is usually around 90 minutes.
Alternatively, you could opt for the Keisei Skyliner, which is another train service operating between the airports. This option requires a change at Keisei Narita, but it's generally faster, with a total journey time of around 40 minutes. The Skyliner trains are renowned for their speed and comfort, with plush seats and plenty of space for luggage. They also offer free Wi-Fi, power outlets, and a magnificent view of the cityscape.
Please remember that train schedules can be subject to change, so it's always a good idea to check the latest information online or at the Haneda Airport Terminal before you travel. The Haneda Airport map can also be handy to navigate to the train station from the airport terminals.
Taxi from Haneda Airport to Narita Airport
For those seeking a more direct mode of transportation from Haneda Airport HND to Narita Airport NRT, the Haneda Airport Taxi is a great choice. Tokyo taxis are known for their reliability, convenience, and high standard of service. Once you exit the Haneda Airport Terminal, you'll find a taxi rank where numerous taxis are lined up, ready to whisk passengers to their destinations.
The journey duration varies depending on traffic, but it typically takes about 75-90 minutes. One of the significant advantages of choosing a Taxi service is the door-to-door convenience it offers. Whether you're travelling to Terminal 1, Terminal 2, or Terminal 3 (Narita Airport Terminal 3), the taxi will drop you off right at your departure terminal, eliminating any worries about navigating through the public transportation system with luggage.
Moreover, most Tokyo taxis are equipped with GPS, ensuring drivers can always find the fastest route to their destination. They also accept various payment methods, including cash and credit cards, for your convenience. Please note, the fare from Haneda to Narita can be quite expensive compared to public transportation options. Therefore, this option is best suited for those prioritising comfort and convenience, or those travelling in a group where the cost can be shared.

Private Airport Transfers from Haneda Airport to Narita Airport
Private transfers offer an exclusive and stress-free solution for your Airport transfer needs from Haneda Airport HND to Narita Airport NRT. One such renowned service is provided by AirportTransfer.com, which ensures your transfer between Narita and Haneda is smooth and hassle-free.
AirportTransfer.com offers a wide range of private vehicles to cater to the diverse needs of travellers. Whether you're travelling alone, with a partner, or in a group, you'll find a suitable option that offers the comfort and space you need. The drivers are professional, polite, and knowledgeable about the quickest routes between the airports, ensuring you reach your destination in the shortest possible time. Please note that you can also contact AT on WhatsApp.
Unlike public transport, you won't need to worry about managing your luggage in crowded buses or trains, as your driver will handle it for you. The service also saves you the trouble of navigating public transportation systems or looking for a taxi rank, especially if you're not familiar with Tokyo.
If you're staying at the Narita Tobu Hotel Airport before your next flight, or have a meeting in Tokyo city centre, AirportTransfer.com offers flexible services tailored to your itinerary. Additionally, they cover all terminals at Narita International Airport, including Terminal 1, Terminal 2, and Terminal 3 (Narita Airport Terminal 3).
Booking is simple: visit AirportTransfer.com, select your pick-up location (Haneda Airport Terminal), drop-off location (e.g., Narita Airport Terminal), and departure time, and they'll take care of the rest. You can even track your Private transfer vehicle in real time.
This comprehensive service provided by AirportTransfer.com is an excellent choice for those who value comfort, convenience, and time. Enjoy your journey from Airport or Haneda to Narita, making your transition between domestic flights and International flights a breeze. You can use AirportTransfer.com for making your Narita and Haneda airport transfers seamless and comfortable.
The best Haneda Airport transfer reviews at AirportTransfer.com!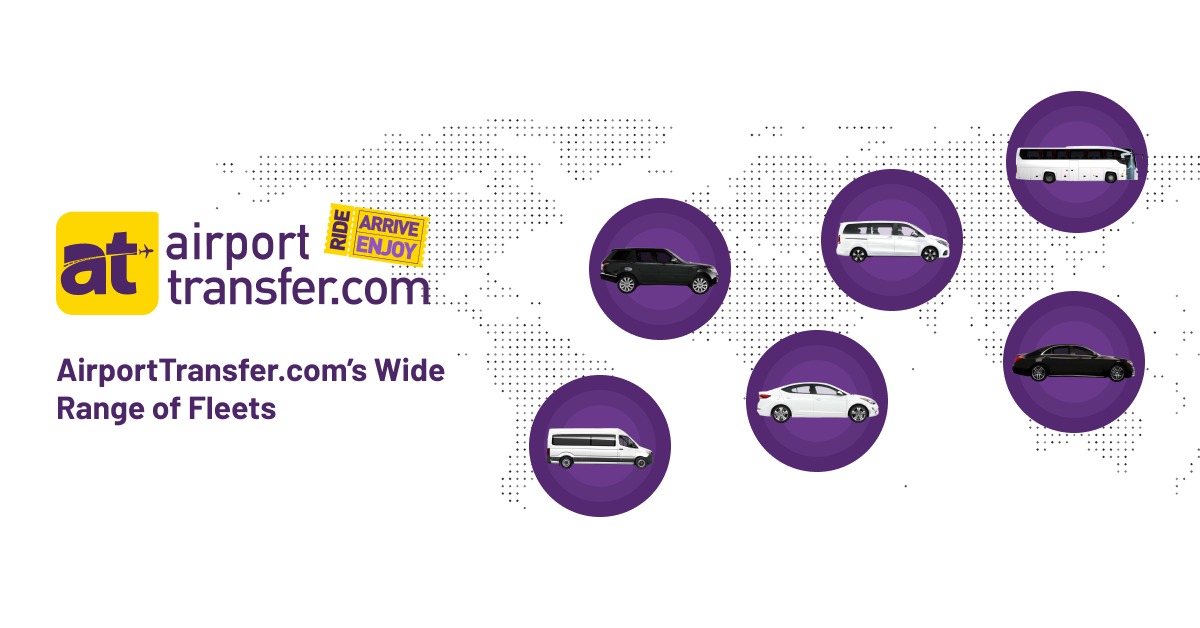 Frequently Asked Questions
You might be interested