Canadians can travel to the U.S. without a visa in many cases. The only nation whose citizens can visit the United States without obtaining an ESTA or access is Canada (Bermuda).
As long as they have a valid passport and no security issues, most Canadians can travel to the border and cross without any problems. So, if you are asking, "how can I apply for a U.S. visa from Canada?" here is the detailed process you can follow: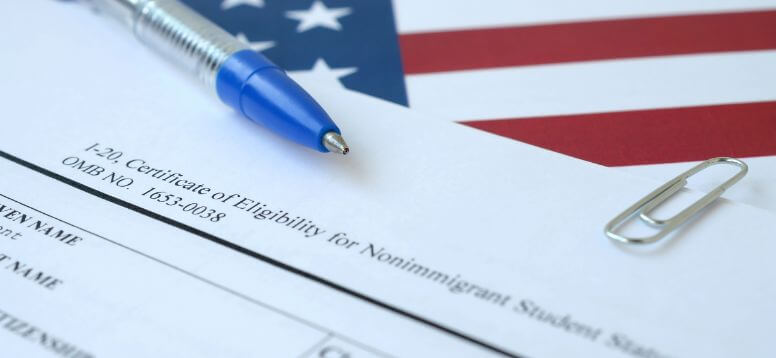 Do Canadians Need a Visa for the United States?
Except in the following circumstances, Canadian nationals may enter the U.S. for nonimmigrant purposes without a visa:
Treaty investors and traders (requires E Visa)
Children of the fiancé(e) who is a foreign national (K-1 Visa) (K-2 Visa)
The children of a U.S. citizen's foreign spouse who is travelling to live in the country while the immigration procedure is still in progress (K-3 Visa) (K-4 Visa)
The spouses of LPRs (V-1 Visas), as well as the spouse's children who are moving to live in the U.S. while awaiting the immigration process's finalization (V-2 Visas)
Nonimmigrants who enter the country to work (Non-Immigrant Visas), including:
Officials from the Canadian government entering the U.S. on a temporary or permanent assignment (A Visas);
Individuals with G Visas who are entering the U.S. on a temporary or permanent assignment and who are representatives of international organizations;
Only if they are working for or representing the U.S., NATO officials, representatives, and employees (as opposed to an official trip).
Canadian and Bermudian citizens are the only ones permitted to enter the U.S. without an ESTA. Therefore, those with Canadian passports do not require an ESTA.
Note: The situation is different for foreigners living in Canada, though. The U.S. Visa Waiver program covers 40 nations around the globe. You will require an ESTA to enter the United States if you are a resident of Canada and a citizen of one of these countries.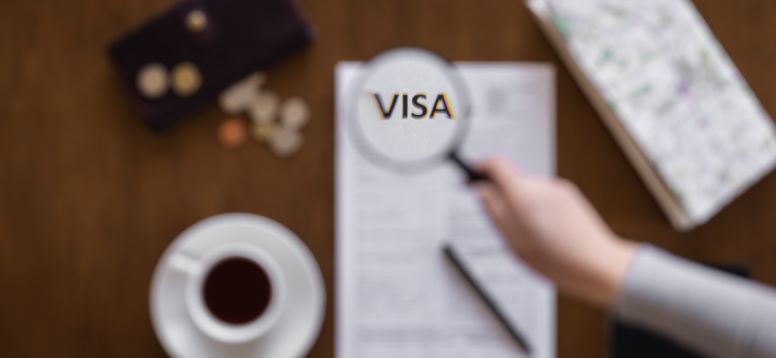 How to get a U.S. Visa in Canada?
It would help if you took a few actions in the correct order to apply for a U.S. visa from Canada.
To apply for a U.S. visa in Canada, follow these steps:
Make sure what kind of U.S. visa you need
Learn where to submit your application.
Fill out the online application.
Pay the MRV fee for a machine-readable passport.
Gather the necessary paperwork for a U.S. visa from Canada.
Schedule a U.S. visa interview.
Attend the interview for a visa.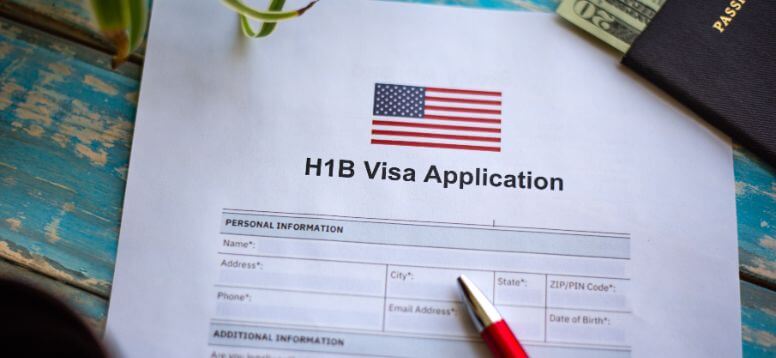 How long does the U.S. visa process take?
The processing time for a U.S. visa application takes 3 to 5 weeks. The applicant may receive a favourable response to their application following processing, and the consulate will provide the document. The delivery of the visa may need an additional two working days.
Check what kind of U.S. visa you need.
There is a wide range of visa types for the U.S. Checking what kind of visa you need to enter the U.S. from Canada should be your first step. Depending on the sort of visa you're seeking, your application may have different fees and requirements.
Check where you need to apply.
You must submit your application for a nonimmigrant U.S. visa at the relevant visa centre, which the U.S. embassy has contracted to handle Canadian citizen visa applications.
However, if you request an immigrant visa for the U.S. from Canada, your petitioner (U.S. sponsor) must submit your application to the National Visa Center in the United States.
Complete the online application form.
For the type of visa, you require, complete the appropriate application. Remember that the application forms vary depending on the type of visa you are applying for.
Personal information such as your full name, marital status, residence, date of birth, phone number, email, passport information, family information, educational background, and employment history are all requested on the application form.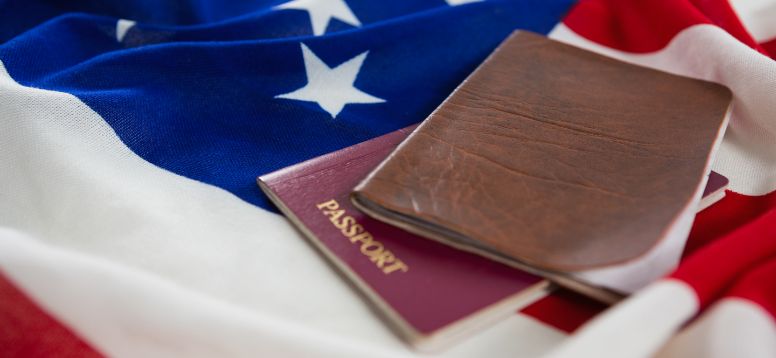 The DS-160 form is available online through:
the Consular Electronic Application Center, or
by using the services of a third-party company such as VisaExpress.
Online payment for the U.S. visa fee in Canada
Once you've answered all the questions honestly, you can schedule an interview and pay the U.S. Visa Fee online in Canada. The following methods are available for paying the U.S. visa cost in Canada:
Online Payment with Credit/Debit Card
Online Banking Transfer or Cash at Your Own Bank
Cash
You decided to get a visa and asked, "How much does it cost to get a U.S. visa from Canada?" The MRV Fee for Canadian visa applicants varies according to the kind of U.S. visa requested. The following is the cost of a U.S. visa in Canada:
MRV Fee – $160
Petition Based Applicants (H, L, O, P, Q, R) – $190
TN visa applicants – $460
NOTE: The MRV fee is not required if you apply for an A, G, or NATO visa for business travel.
Get the necessary documents for a U.S. visa from Canada
Collecting the required documentation is the critical component of each Canadian application for a U.S. visa. Check the required documentation for your particular nationality and kind of U.S. visa. The applicant must provide several specific needed papers for each type of U.S. visa. Gather each of these documents by their directions.
Note: Keep in mind that these documents are necessary for the entire U.S. visa application process. The visa interview will determine whether you are granted a visa or not.
The following list includes the typical documents needed to apply for a U.S. visa in Canada:
Confirmation of appointment page.
Page confirming the completion of the DS-160 application form, which you will receive in your email after submitting the form.
A passport must be current and valid for at least six months after the date you want to stay in the U.S.
Two similar colours, 5 x 5 centimetre U.S. visa pictures, were taken within the past six months. You are not required to submit a second photo if you successfully uploaded one to the DS-160 application form.
Previous U.S. visas (if applicable): If you have travelled to the U.S. before, you must provide the visas as proof.
A police certificate, known as an ACRO, which you may receive from your country's authorities, demonstrates if you have ever been detained, warned, or found guilty.
A letter from a licensed doctor is required if you have a medical issue that can affect your ability to get a visa.
Note: It is strongly advised that you look into the various travel insurance policies for the United States after gathering all the necessary paperwork. Also, read more… Should I Add Flight Insurance When Booking My Flights?
Note: When entering the United States, travellers from Canada are generally granted a stay for up to six months. The U.S. Citizenship and Immigration Service must be contacted before the stay expires if you want to extend or adjust it.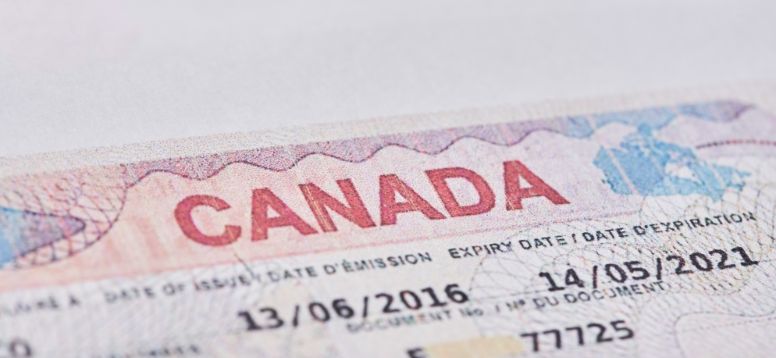 Make an appointment to obtain a U.S. visa in Canada.
You do not need to show up for an interview if you are younger than 14 or older than 79. All other applicants for a U.S. visa from Canada, ranging in age from 14 to 79, must, however, show up in person for the U.S. visa interview at the U.S. consulate or embassy. Courier applications are accepted from those over 79 and under 14 years old.
You can go to your interview for a U.S. visa at one of the following consulates located around Canada or at the U.S. Embassy in Ottawa:
Can a Canadian visa take you to the USA?
Canadian citizens do not require a visa to enter the United States unless they want to work, study, invest, or immigrate. When entering the U.S. or travelling via the U.S. to another nation, Canadian residents must have a current Canadian passport with them.
You might be interested