German food culture is one of the significant elements that enrich world cuisine. The culture and traditions are greatly represented in German traditional food options.
Among the traditional German food choices, there are Roast Beef Stew, Beef Roll, Potato Pancake, Potato Dumplings, and fermented cabbage. Mashed potatoes, red cabbage, and German bread are also widely used side dish options in German cuisine.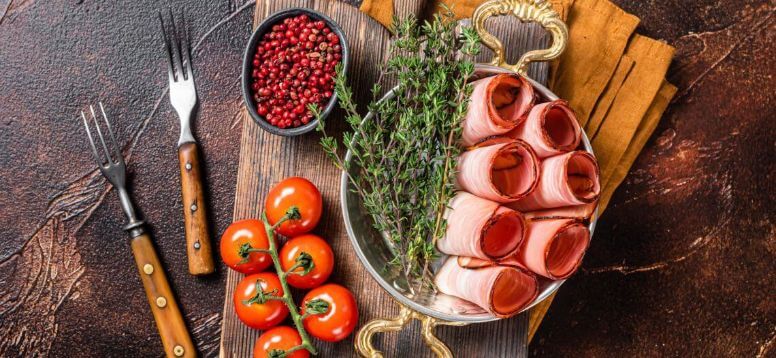 Since German food comes in a wide variety, you do not have to worry about what to eat while in Germany. If you are planning on visiting Germany and asking yourself "What is typical German food?" or "What is German food known for?" The list below will help you see some of the typical German food and drink options.
You can also find some popular German breakfast dishes, typical German dinner options, German drinks, and some German food recipes here. This list will offer you several German foods and drink options.
Here is a list of some German food options:
1. Kartoffelklöße
Kartoffelklöße literally translates to "potato dumplings". Potato dumplings are super delicious and they are a popular dish in Germany.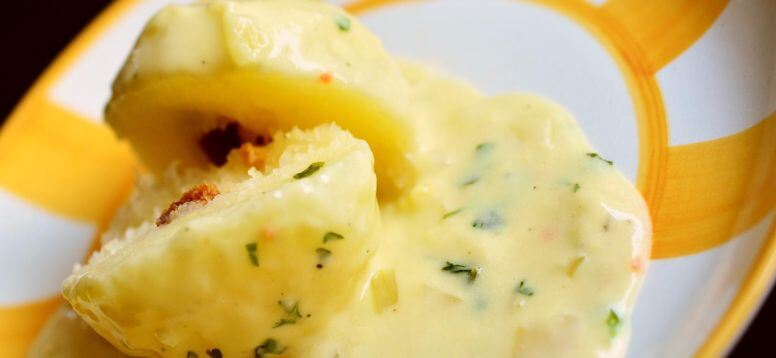 It is made with butter, bread crumbs, eggs, flour, and lots of spices. Potato dumplings are very light and they will offer you a great taste. They can be served as a fantastic side dish in German restaurants. Make sure you try them when you are in Germany!
You will be mesmerized by their light and delicious taste.
2. Rinderroulade
Rinderroulade is a beef roll dish belonging to traditions German food follows. This beef roll dish is made with beef, bacon, mustard, pickles, and some other wonderful ingredients that adorn the dish.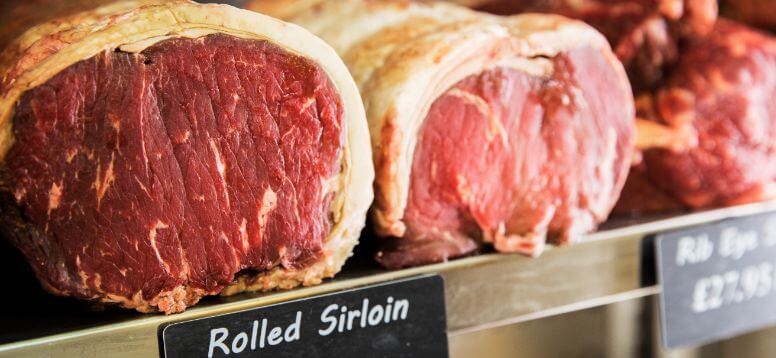 Made with thinly sliced bacon, this food will go well with a glass of red wine! Make sure you get Rinderroulade for one of your dinner dates in Germany.
– If you are curious, Things To Do in Berlin
3. Kartoffelpuffer
Kartoffelpuffer is a potato pancake dish. It is a very light food and you will love the taste of it. This potato pancake is made with eggs, flour, potatoes, onions, and some spices.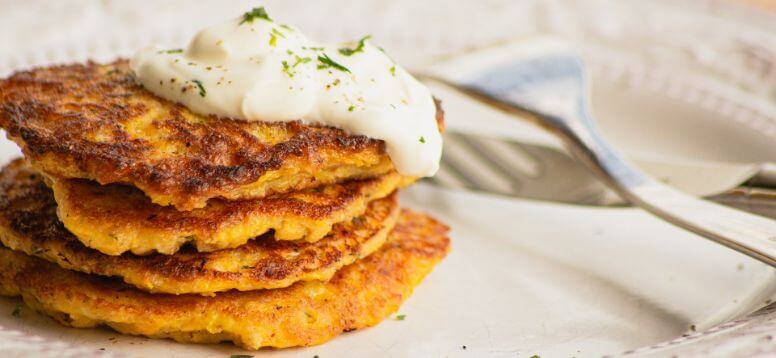 As it can be seen, German food culture loves potatoes and uses them in a wide various. After the mix is prepared, the pancakes are fried. These potato pancakes can be served with delicious dressings and sauces in German restaurants.
Do not forget to order some in Germany!
4. Sauerkraut
Sauerkraut is healthy and delicious and for this reason, it is one of the traditional German food options you must try in Germany.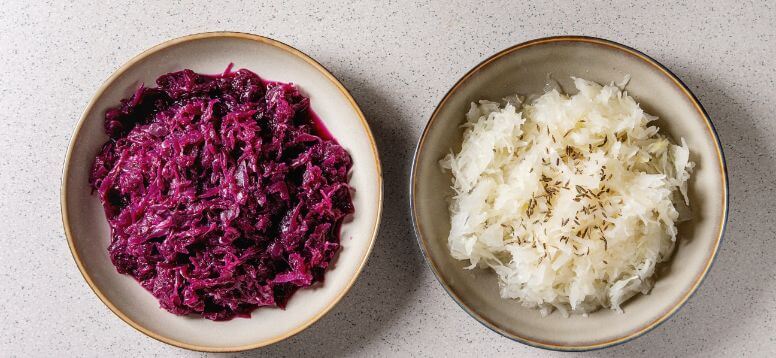 It is made with cabbage, ginger, lemon, celery root, and some additional ingredients following your taste. It is a fermented food and this makes it both super delicious and healthy. Sauerkraut is one of the most special food options in German cuisine.
Do not leave Germany without trying some!
5. Bratwurst
Bratwurst is a special German sausage, which is made mostly with pork. It includes lots of spices as seasoning. If you like consuming meat, bratwurst can be the choice for you.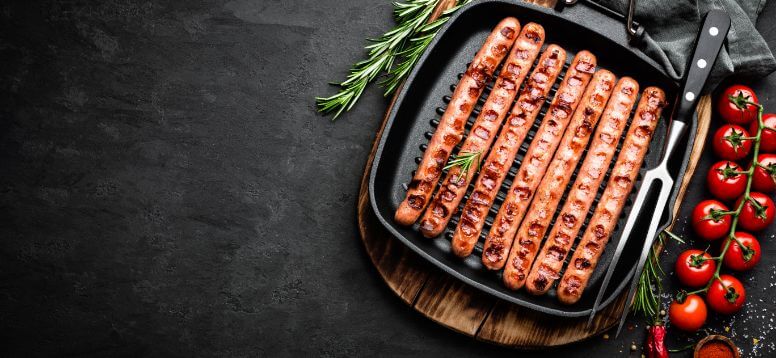 It can be thought of as the main course, too. Make sure you try this special German sausage when you are in Germany because it will not be the same as other sausages you try anywhere else.
Bratwurst is an amazing part of German cuisine and it is worth a try!
– How to Get From Frankfurt Airport to Downtown All Possible Transports
6. Schnitzel
Schnitzel has a very significant place in German food culture. Schnitzel is a popular food all around the world but German cuisine has unique ways of consuming it.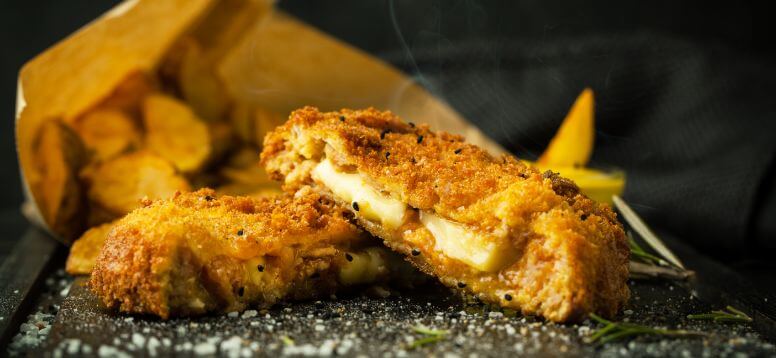 Even though it is generally made with chicken in other parts of the world, Schnitzel can be made with pork in Germany. It is widely served with mashed potatoes, salads, and lots of dressings and sauces.
If you are planning a dinner in Germany, keep in mind that Schnitzel is a great option.
7. Labskaus
Labskaus is a traditional German food made mainly with potatoes, beets, beef pieces, and milk. It gives a soft and delicious taste.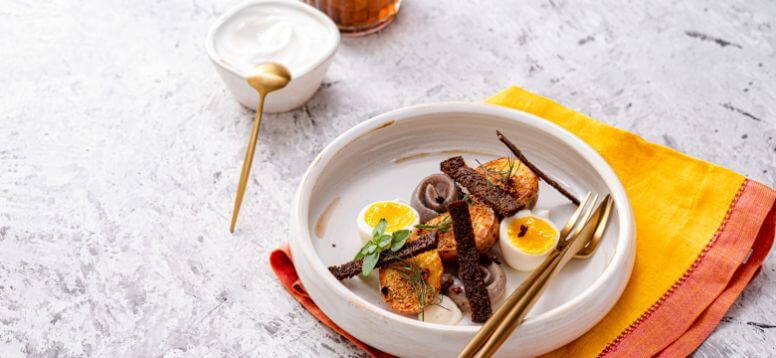 Labskaus can be served with lots of side dishes. They can serve tomatoes, pickles, fried or boiled eggs, and some sauces next to Labskaus. It tastes delicious and with all the side dish options, you will get a full treatment if you try Labskaus.
Do not forget to ask for Labskaus when you visit a restaurant in Germany.
– If you are interested, Copenhagen Tourist Attractions - Must Visit in 2022
8. Maultaschen
Maultaschen translates to "feedbag", which is indeed a name that will make you think. Maultaschen dumplings are delicious, though.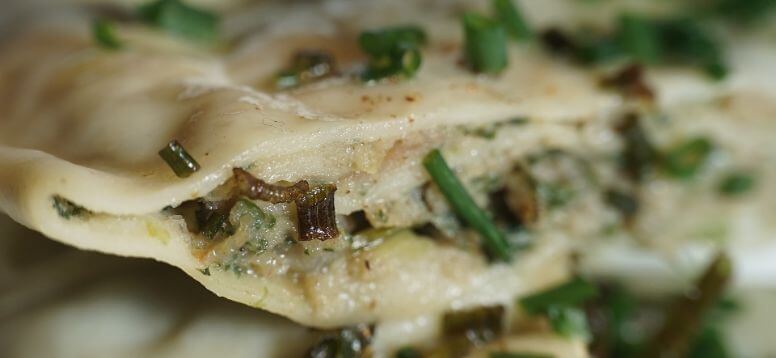 You will want to try them when you see them. It has beef, spinach, mustard, bacon, and onion. Look at all these amazing ingredients! Maultaschen will give you a taste that will be unforgettable for you.
You should try it at a German restaurant and get the full taste before leaving Germany.
9. Spargel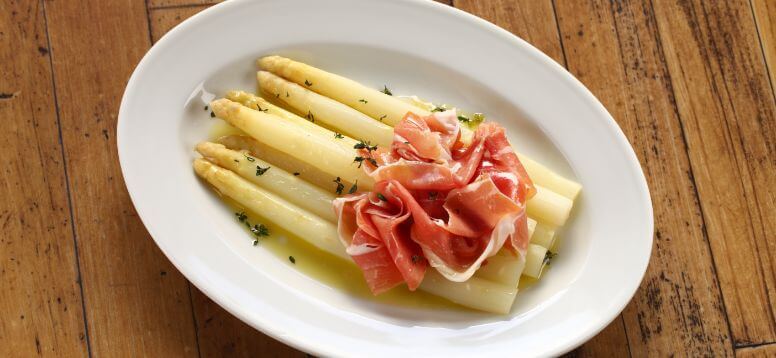 Spargel is a great choice for dinner in Germany. Spargel includes vegetables, wine, parsley, onions, butter, and asparagus. With all these sophisticated ingredients, Spargel happens to be an amazing dinner choice at a German restaurant.
10. Vollkornbrot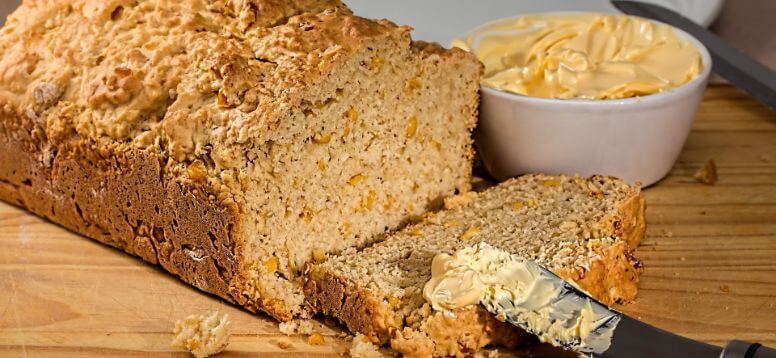 Vollkornbrot is a special German bread that has a significant place in German food culture. It has a great texture and taste. It can be served with main courses or breakfast dishes. Make sure to ask for some Vollkornbrot while eating at a restaurant in Germany.
It will give you a significant taste, which will be different from the regular bread you eat.
Here is a list of some German drinks:
1. German Beer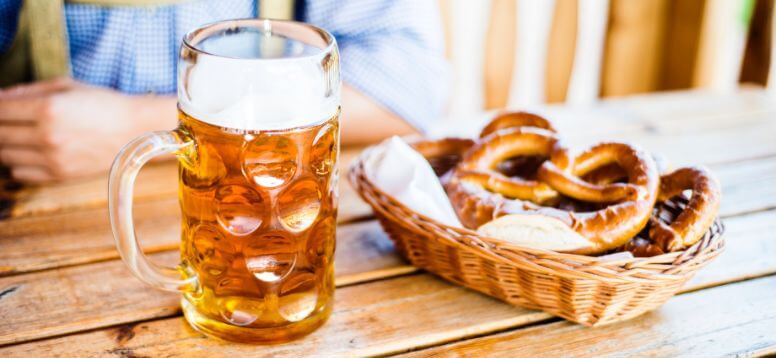 German beer is a special drink in Germany but it is also famous all around the world. Germany has a wide range of beers. This is mainly because beer is extremely important in German food and drink culture. This beer is made specifically.
If you are a beer lover, you must try German beer in Germany.
2. Spezi
Spezi is especially important in Augsburg, which is in Southern Germany. It is a famous drink belonging to German food and drink culture. For the rest of the world, it can be defined as a mixture of coke and fruity soda. Spezi goes well with almost every dinner option you can get at a German restaurant. Read more via this link.
Even if you are not planning on drinking Spezi with your dinner, make sure you get one and taste it.
3. Kinderpunsch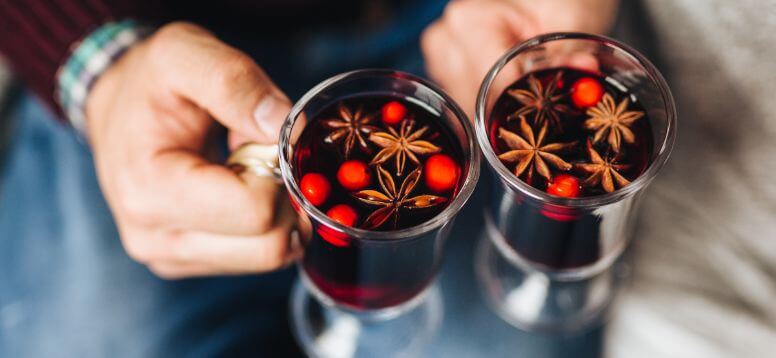 Kinderpunsch is a special drink in Germany. It is made with a combination of wine and some spices. It can also have apple juice, orange juice, or cinnamon in it. It looks gorgeous and its taste is even better than its view.
Make sure you try some Kinderpunsch in Germany.
– Maybe you like this, Best Nightlife in the World
4. Eierlikör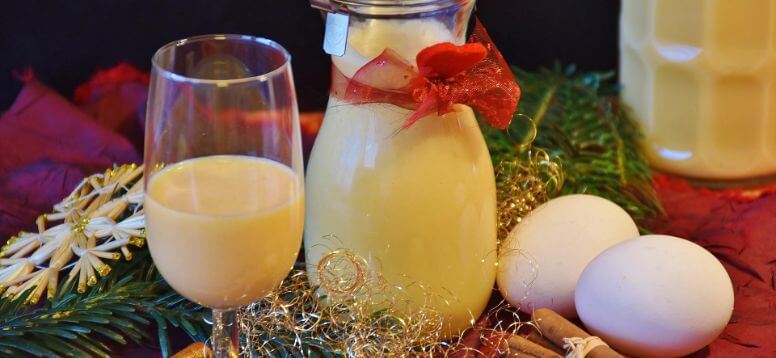 Eierlikör is made with egg yolks. It gives a creamy taste and it will be unforgettable for you if you try it. You should get out of your comfort zone and try Eierlikör instead of regular drinks in Germany! It will be worth it.
5. Jägermeister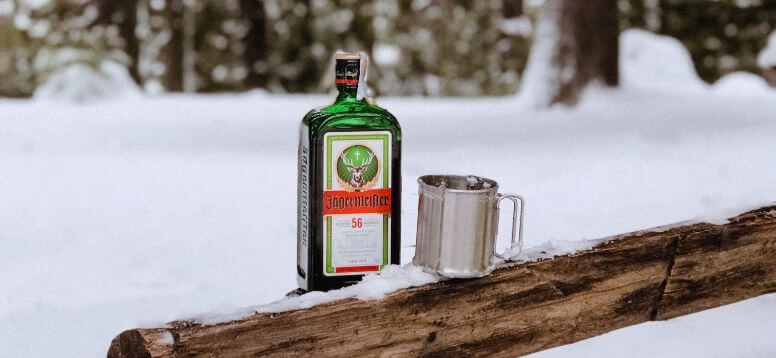 Jägermeister is one of the most amazing drinks in German culture. It is widely famous all around the world. The specific thing about this drink is that it is made with fifty-six, yes, exactly fifty-six different spices. You can get shots or get cocktails to try this drink.
Do not leave Germany without trying some!
Typical German Breakfast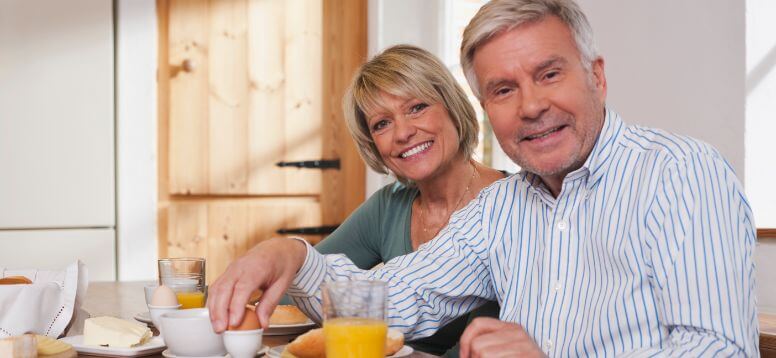 Typical German breakfast includes eggs, sausages, bread, jam, and of course potato dishes. Potato pancakes can be served as an amazing dish for breakfast. A typical German breakfast includes a wide variety of foods. The breakfast culture of Germany is really rich.
– How to Get From Munich Airport to City Centre - All Possible Ways
Typical German Lunch
Around midnight, lunch can start in Germany. Since potatoes are very significant in German food culture, they are again used for lunch. Potato salad, bread, and cheese can be counted as some of the main foods that are consumed for lunch in Germany. You can also get some desserts with whipped cream for lunch.
– Food in Italy, 50 Traditional Dishes
Typical German Dinner
A typical German dinner will offer you a lot. It includes a main course with beef or pork, such as beef rolls, dumplings, or pork knuckle. Next to these main courses, there will be side dishes. These side dishes can be mashed potatoes, potato salad, potato dumplings, or mashed apples.
You can always get some red wine or German beer to go well with it!
Popular Restaurants in Berlin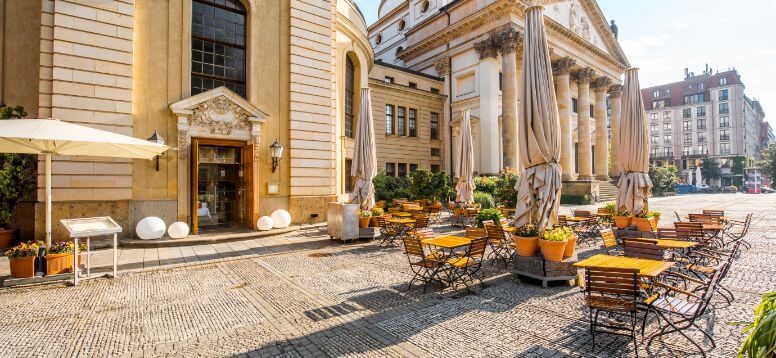 1. Benedict
Benedict is a sweet and great place to get some breakfast in Berlin. You can get some brunch options here, too. If you are in Berlin and looking for a place to have breakfast, Benedict can be the choice for you! However, keep in mind that dining etiquette in Germany is quite important.
You are expected to hold your fork with your left hand, and the knife with your right hand. Another important thing is that since German people are disciplined people, showing up late to a dinner plan will be considered extremely rude of you. Keep these little rules in mind while you are in Germany!
📍 Location: Uhlandstraße 49, 10719 Berlin, Germany.
Price Range: €10 - €50
Popular Foods: Pancakes, eggs, toasts.
2. Vedang
Vedang is a great place to have some lunch. They offer plant burgers. The atmosphere will be amazing and it is one of the best options for vegans and vegetarians in Berlin.
📍 Location: Leipziger Platz 12 Mall of Berlin Foodcourt, 2. OG, 10117 Berlin, Germany.
Price Range: €5 - €10
Popular Foods: Plant burgers, side dishes.
3. Clubrestaurant am Wannsee
How would you like to taste delicious and traditional German dishes accompanied by elegance with a hygienic environment and friendly staff? Clubrestaurant am Wannsee is a fancy lakeside German restaurant with so many great reviews on google.
If you want to enjoy amazing German dinner food options by the lake with the company of some great wine, this is the place for you.
📍 Location: Scabellstraße 10-11, 14109 Berlin, Germany
Price Range: €50- €100
Popular Foods: Beef rolls, Schnitzel, Bratwurst.
You might be interested
Browse Airports for Airport Transfers