There are many different options to go from Tampa Airport to Orlando Airport, one of the USA's largest airports. You can choose the most suitable and comfortable option for you.
If you have questions such as, ''Which means of transportation should I choose when going from Tampa Airport to Orlando Airport? Which places should I visit on this route? How can I provide the easiest, fastest and most comfortable transportation?'' you will find an answer to all your questions in the continuation of this article.
How Long is The Distance Between From Tampa Airport to Orlando Airport?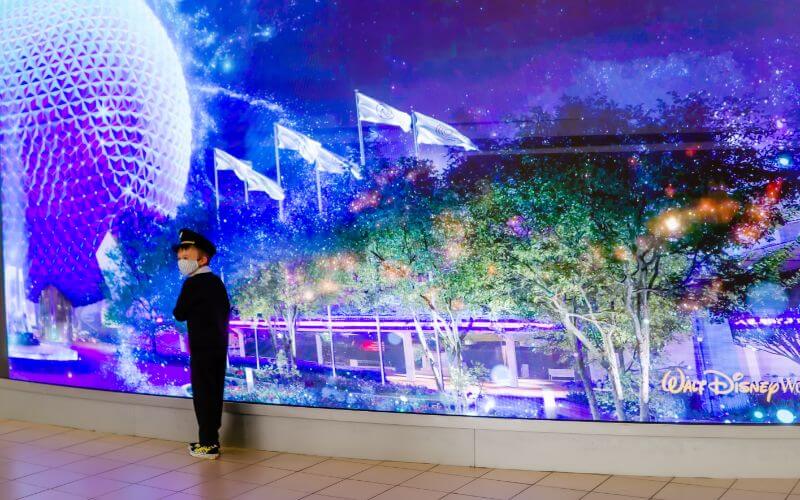 The distance between Tampa Airport and Orlando Airport is 148.7 KM, which takes about 1 hour and 28 minutes by private airport transfer. If you have time before travelling from Tampa to Orlando and would like to spend a few days travelling, we are happy to offer you a few suggestions to spice up your trip in Tampa Bay, Walt Disney World Resort and Tampa Downtown!
Otherwise, Tampa Bay is a large natural harbour and shallow estuary. It is connected to Florida's Gulf of Mexico and contains many gulfs. It is also considered an excellent alternative to accommodation for lowering the stress level because of natural advantages such as beautiful tropical weather and being too close to the beach.
Going to Tampa Downtown can add a different excitement to your trip. Among the must-see places in Tampa Downtown is the Tampa Museum of Art. Here you can watch contemporary photography shows. Then, you can watch a show at the Tampa Theatre. Glazer Children's Museum can be an exciting option for your children. Finally, if you catch a live performance at Straz Center for the Performing Arts, we recommend taking advantage of it!
Transport Options for Tampa Airport (TPA) to Tampa Downtown
You can choose many means of transportation to get from Tampa to Orlando, but what kind of trip do you want to take? At this point, you have to make an excellent decision. If you say it is cheap, it is not essential to waste time; yes, you can use the bus or airport shuttle.
However, if you want a fast, safe and comfortable journey and don't want to stress about the price the driver will ask for, of course, you should book a private transfer. Anyway, discover the details for yourself below!
Related post: How to Get from Orlando Airport to Universal Studios and Disney World?
Private Airport Transfer to Tampa Airport (TPA) to Orlando Airport (MCO)
Don't waste time at Tampa International Airport waiting for public transportation to get to Orlando Airport!
Private airport transfers are the most logical option to be preferred at airport transportations. Airport transfers will help you to save time, ensure your safety and travel comfortably without leaving your comfort zone.
In addition, after connecting and tiring flights, English-speaking consultants and friendly, reliable, airport-dominated drivers will wait and greet you, ready to help you handle your business efficiently.
You can visit AirportTransfer.com and see the services offered by this choice, which will take your luggage away from stress and make you feel valuable.
For your transfer, you can get a reservation for many vehicle types like Standard Sedans, Executive People Carrier, Bus, Minivan, or Standard People Carrier.
It is possible to reach company clients to solve your problems quickly via WhatsApp, apart from face-to-face counselling.
Thanks to this service, which will save you from making a lot of transfers, you will have time to travel comfortably, rest and breathe in the vehicle you rent.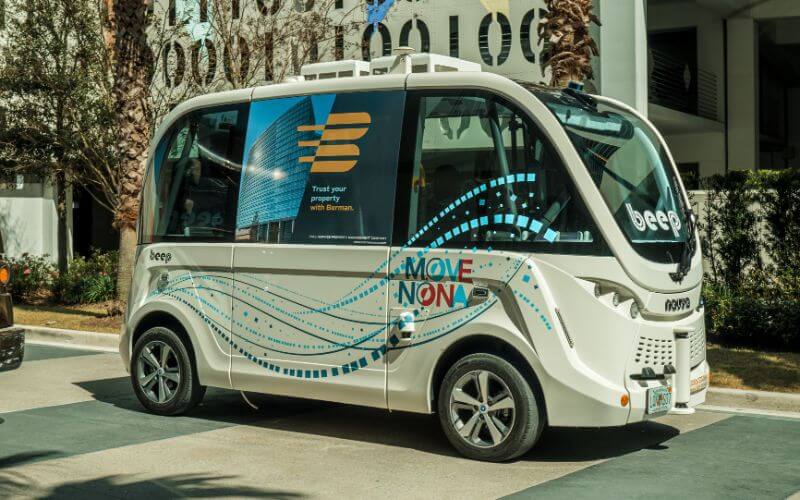 Is There a Shuttle From Tampa Airport to Disney World?
There are shuttles from downtown Tampa to Walt Disney World in Florida. However, there are few shuttle options from Tampa Airport to Disney World. You can book a taxi or a Tampa Airport private transfer.
Another option for the traveller who wants to take advantage of the Private Airport Transfer service will be a good alternative. It is possible to provide comfortable transportation, easy reservations and convenient transportation opportunities for travel from Tampa Airport to Disney World.
Depending on the model of the vehicles you choose, the distance you will travel and the extra services (bike car rack, baby seat, elderly assistance, red carpet, pet friendly), your end-to-end transfer fees start at airporttransfer.com at the most affordable prices!
How do I travel from Tampa Airport to Orlando Airport with public transportation?
Suppose you can choose the buses departing in front of Tampa Airport. These buses leave at 12:27 AM every weekday, and the journey takes 4 hours and 27 minutes.
The price of the trip is in the range of $14-$52. It is the cheapest way to go from Tampa Airport to Orlando Airport.
Using the train can be a good option for travellers who want to discover new places while travelling. For $2, the bus you take from Tampa Airport will drop you off at Marion St stop, and you can go to the train station. You can enjoy the journey, which takes 1 hour and 16 minutes, by buying a ticket from Kissimmee Amtrak Train Station for $26-$40.
Then, you can complete your trip after buying a bus ticket for Orlando Airport from Lynx Kissimmee Intermodal Station for $2
There are many transport options if you prefer to go directly from Tampa International Airport (TPA) to Tampa Downtown. Firstly, you can take advantage of the taxi service waiting in front of the airport.
The taxi vehicle will take you to the city centre in 12 minutes, costing between $25-30 as another option is a bus.
Four buses will take you to Tampa Downtown, costing $2. This vehicle will take 29 minutes to take you to the city centre.
You might be interested
Browse Airports for Airport Transfers