You can learn more about transport from Denpasar Airport to Ubud from our article. Getting from Bali International Airport to Ubud is possible via several options. Different transport options can be considered to get to Ubud from Bali Airport, named Ngurah Rai International Airport, Indonesia. Still, it is also called Denpasar Airport, long for Airport DPS. Since Indonesia is an excellent place with highlights such as Sacred Monkey Forest and Jalan Nusa Dua, you will want to visit this place.
There are airport taxis offering taxi service with local taxi drivers; there is airport pickup, public transport options for reasonable prices, and private airport transfer providing Bali Airport transfer considering Ubud-Bali travel guide.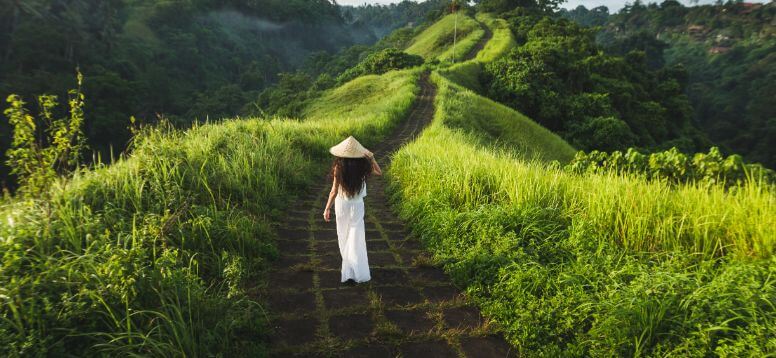 READ MORE: Things to Do in Bali - Touristic Spots
How Can I get to Bali Airport to Ubud?
You may be wondering about the answers to the questions such as "How long does it take to get from Denpasar Airport to Ubud?", "How do I get from the airport to my hotel in Bali?", "What is the closest airport to Ubud Bali?", "Is there Uber in Bali?" or you may wonder about Bali Airport to Ubud taxi fare, Bali Airport to Seminyak route, Bali Airport to Uluwatu, Bali Airport to Kuta, Bali Airport to Canggu, ways to get from Bali Airport to Nusa Dua, Seminyak to Ubud, or Canggu to Ubud.
Since travelling is stressful, considering and wondering about all of these details is normal. The information and suggestions below can help you clear your mind and make the wisest decision. It would help if you considered the prices and the time spans -because, let us face it, we are not time travellers, but we want to arrive at our final destination quickly-your, in your comfort, and safely.
Even though there are many options, you will need to eliminate some of them because not all of them will meet your expectations after a tiring trip. You should consider the details below and make the necessary comparisons to make the most convenient choice for your needs and expectations.
You Can Take the Bus
• One of the most popular options to arrive in Ubud from Bali is using the bus.
• You can find the bus service at the airport, too.
• In order to use the bus, you will need to purchase a ticket, which will cost around $11 - $12.
• However, you should be prepared for another trip because it will last more than an hour to arrive in Ubud once the bus takes off from Bali.
• For instance, if you are travelling from the United States, your plane trip will last almost 28 hours.
• After a plane trip for 28 hours, you will not want to spend over an hour on public transportation.
• It will not be comfortable, and you will be tired.
• Besides the prices, you should consider your comfort and safety before making up your mind.
• Once you arrive in Ubud, you will want to do lots of things, and many great activities will await you.
• After spending almost twenty-eight hours on a plane, if you choose the bus, you will need to take another hour of a tiring experience.
• It would help if you made the necessary comparisons between all the options with all their cons and pros.
Relevant blog post: Best Restaurants of Bali - Ultimate Travel Guide
You Can Use a Private Airport Transfer from Bali Airport
• Private Airport Transfer is a fantastic solution with countless benefits when considering choosing a transport option that can take us from Bali Ngurah Rai International Airport (Denpasar Airport DPS) to Ubud.
• Private airport transfer offers individualized services, and this concept makes private airport transfer modern.
• You can visit AirportTranfser.com to see all the details related to the prices based on your choices and book your private airport transfer online in advance. This way, you will not need to chase public transport, taxis, or Uber because your private airport transfer will be waiting for you in front of the airport.
• After a tiring trip that lasts almost 28 hours, the best scenario is having a private car waiting for you outside. You can safely put your belongings into the car, and your travel will be timely. This route last around 20 minutes.
• Your comfort and safety will be significantly considered as your individualized choices.
• You can have a peaceful heart knowing that you are safe and comfortable with a private airport transfer.
• Make sure you make the wisest choice by considering your expectations and needs.
• Have a great time!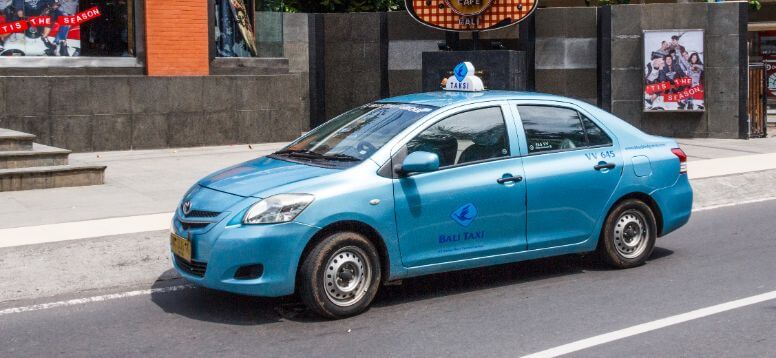 You Can Choose Taxi Service
• Taxi service is another option for going from Bali Airport to Ubud.
• When you compare the taxi service to the bus, you may find it more comfortable. But we are here to remind you that booking an airport transfer service such as AirportTransfer.com would be the most convenient option. You can easily book your ride from our website and enjoy traveling hassle-free.
• If the day is not too busy, you will find available taxis waiting in front of the airport; if the day is busy, you may need to wait for an available taxi to arrive and pick you up.
• The trip from Bali Airport to Ubud by taxi will last around twenty-three, twenty-five minutes.
• If you are wondering "How much is Denpasar Airport to Ubud taxi fare?" You should expect to pay around $20 - $30.
You Can Drive Yourself to Ubud from Bali
• One of the common ways of travelling to your final destination from an airport when visiting a different country is renting a car.
• Of course, you will need to meet the necessary protocols.
• You will need to pay the rent money for the car rental, and after that, you will also need to spare some gas money.
• You can book the car you want to hire online.
• The trip will last the same as the taxi service if the traffic situation is not bad.
• It will last around 20-30 minutes.
• One point you must consider before renting a car is that you will be tired from your plane trip.
• It takes almost 28 hours to arrive in Bali from the United States.
• You will feel the concept of jet lag profoundly and be tired.
• Also, all the rush from the airport environment will probably make you anxious.
• So, it would help if you considered the idea of driving yourself to Ubud from Bali after this tiring trip before making up your mind.
• If you are okay with it, you can rent a car online.
You might be interested