When we talk about food in Italy, it is a very delicate topic. With a rich history and culture, it's no wonder that Italian cuisine is so incredibly diverse and unique. From mouth-watering Italian pasta to delectable Italian desserts, there's something for everyone to enjoy.
In this blog post, we'll be exploring 50 traditional Italian foods that you have to try during your next visit! So, let's get started with the Food in Italy: 50 Traditional Dishes list without further ado.
Cheese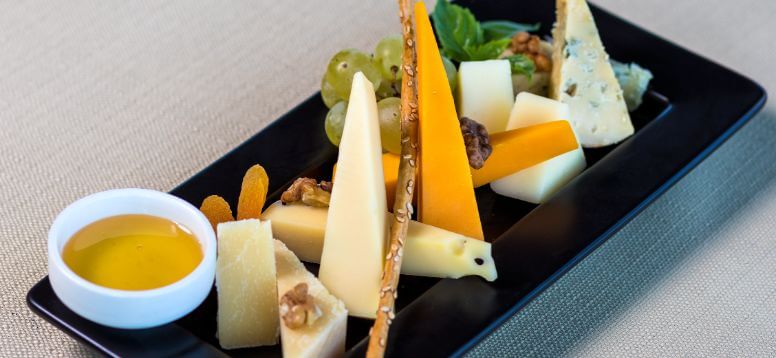 Cheese is crucial in food in Italy. There are many different types of Italian cheese, but some of the most popular include mozzarella, Parmesan, and Romano. Each type of cheese has its unique flavor and texture, so it's no surprise that they're all a hit among cheese lovers.
1- Mozzarella: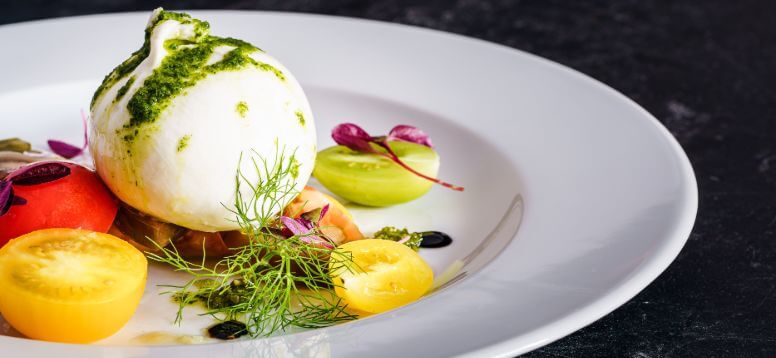 Mozzarella is a type of cheese that is made from cow's milk. It has a soft, elastic texture and a mild, slightly salty taste. Mozzarella is often used in Italian dishes such as pizza and lasagna. It can also be eaten on its own or melted into a sandwich.
🔗 You should review this: How to Save Money While Traveling?
2- Parmesan: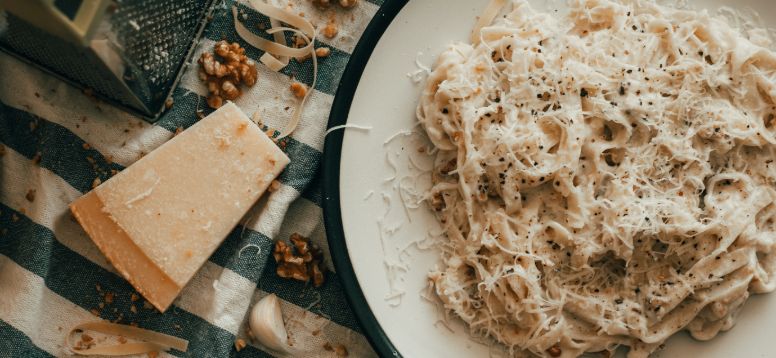 Parmigiano Reggiano (also known as Parmesan), the undisputed king of Emilia-Romagna cheeses, is undoubtedly well known throughout the world because of how well it goes with food in Italy or Italian food that you can find around the globe. Parmesan is a type of hard cheese made from cow's milk. It has a nutty, slightly sweet flavor and a grainy texture. It is used in many dishes, such as pasta, pizza, and salads.
Parmesan can be bought pre-grated or in chunks. It is best stored in the fridge, where it will last for up to six months.
3- Romano: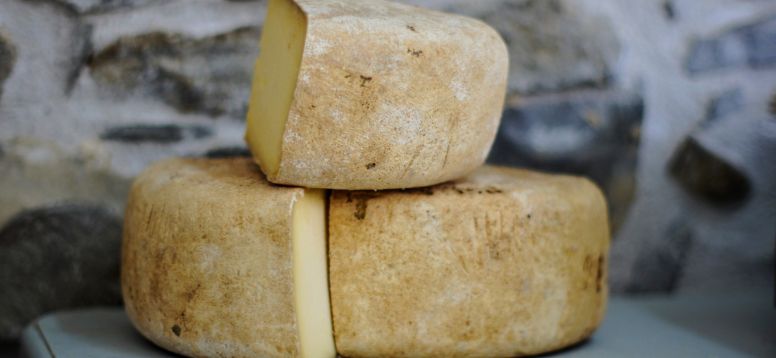 Romano is a complex, salty Italian cheese made from cow's milk. It has a strong flavor and a slightly grainy texture. Romano is used in various dishes, including pasta dishes, pizza, and salads. It can also be grated over food or used in recipes where hard cheese is required.
4- Gorgonzola: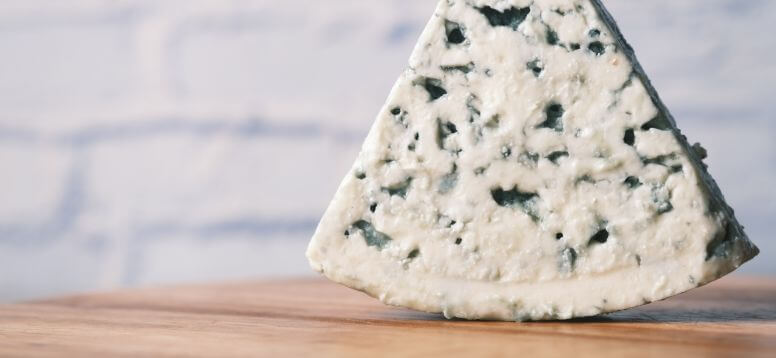 Gorgonzola is a type of Italian blue cheese with a sharp, tangy flavor. It is made from unpasteurized cow's milk and is aged for two to three months. Gorgonzola can be used in salads, pasta dishes, or topping for pizzas and savory Italian pies.
⭐ Maybe you are interested: Best Vacation Spots for Couples
5- Pecorino: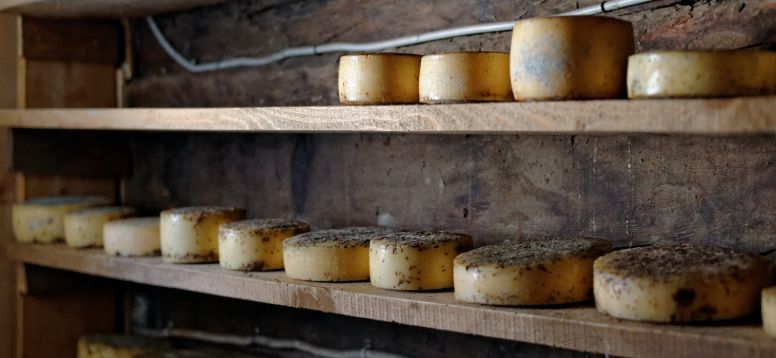 Pecorino is a type of cheese made from sheep's milk. The name "Pecorino" is derived from the Italian word "Pecora," which means "sheep." It is a complex, salty cheese with a sharp, spicy flavor. Pecorino can be used in both savory food and some Italian sweets. It is a popular ingredient in Italian cuisine. It is often used in dishes like pasta al pecorino (pasta with sheep's milk cheese) and risotto al pecorino (risotto with sheep's milk cheese).
6- Mascarpone: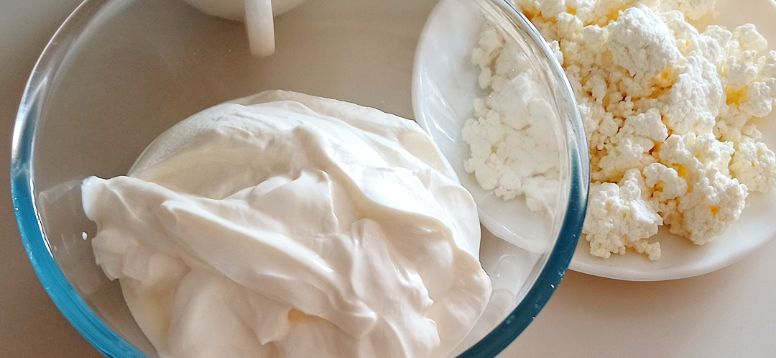 Mascarpone is an Italian cheese made from cow's milk. It has a soft, creamy texture and a mild, slightly sweet flavor. Mascarpone is used in various dishes, such as lasagna, tiramisu, and canapés. It can also be served as an Italian appetizer or dessert with honey or fruit.
7- Taleggio:
Taleggio is a semi-soft Italian cheese made from cow's milk. It has a mild, earthy flavor and a slightly spicy aroma. The cheese is named after the Val Taleggio region of Lombardy, Italy, which is thought to have originated.
8- Burrata: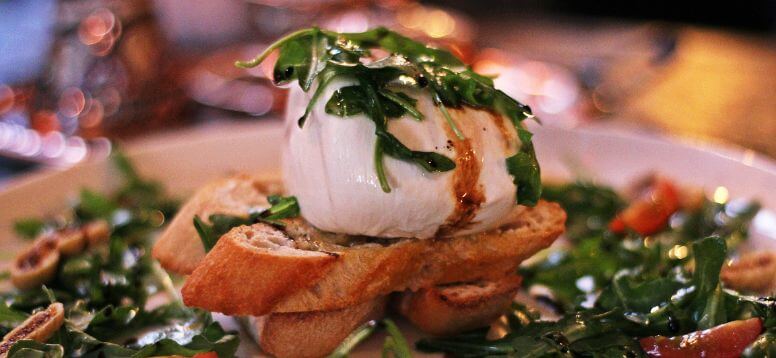 Burrata is a type of Italian cheese made from mozzarella and cream. The outside of the cheese is a thin layer of mozzarella. At the same time, the inside is a soft, creamy mixture of mozzarella and cream. Burrata is typically served with bread or salad.
9- Bel Paese:
Bel Paese is a cheese from Italy that is mild and creamy with a slightly sweet flavor. It is often used in cooking, as it melts quickly and adds a nice flavor to dishes. Bel Paese can be found in most supermarkets in the cheese section.
⭐ Such an important info: What to do When You Lose Your Luggage
10- Asiago:
Asiago is an Italian cheese that is made from cow's milk. It has a strong flavor and a slightly grainy texture. Asiago is a versatile cheese that can be used in both savory and sweet dishes. It pairs well with wines like Cabernet Sauvignon and Merlot, and it can be used in recipes like lasagna, stuffed shells, and pizza. Asiago is also delicious when melted on bread or added to smoothies.
11- Fontina:
Fontina is a cheese that originates from the Valle d'Aosta region in Italy. It is made from unpasteurized cow's milk and has a robust and nutty flavor. Fontina is often used in classic Italian dishes such as fondue and polenta council.
12- Provolone: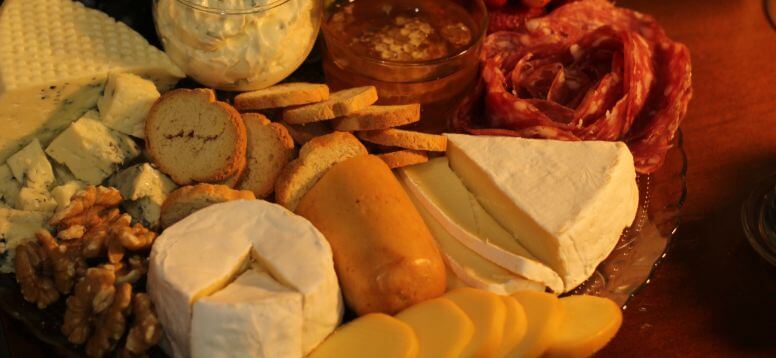 Provolone is a type of cheese that originated in Italy. It is made from cow's milk and has a firm, dry texture. The flavor of Provolone is mild and slightly sweet. It is often used in sandwiches and salads or topping for pizzas and other Italian dishes.
13- Puzzone di Moena:
Puzzone di Moena is an Italian PDO (Protected Designation of Origin) cheese made from cow's milk. The cheese has a strong aroma and a slightly bitter taste. It is produced in the province of Trento, in the north of Italy.
14- Montasio: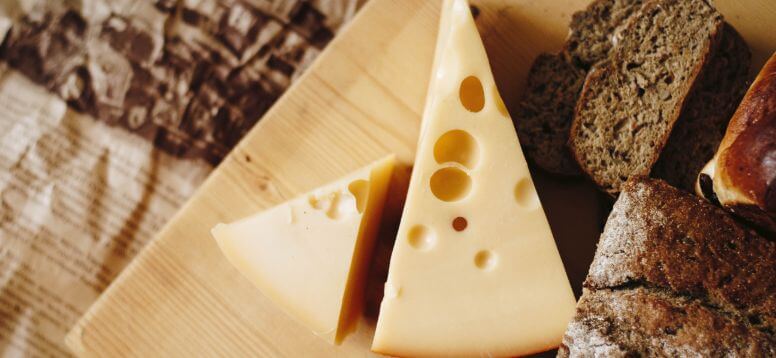 Montasio is a type of cheese that originates from the Friuli-Venezia Giulia region in Italy. It is made from cow's milk and has a firm, creamy texture with a slightly nutty flavor. Montasio is often used in dishes such as gratins and crepes, or it can be grated over pasta or salads.
❗️ It may be useful: Door-to-Door Airport Transfers in Italy
15- Castelmagno:
Castelmagno is a type of cheese made from cows' milk that feeds on the Alpine pastures of Piedmont in northwest Italy. The cheese has a strong, pungent smell and a sharp, salty flavor. It is a hard cheese with small holes and a wrinkled rind.
Desserts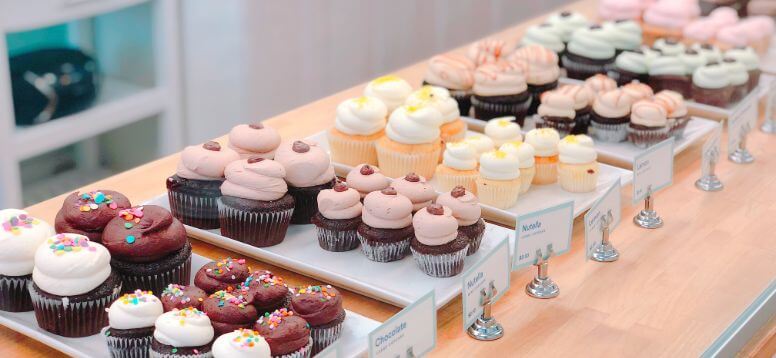 Desserts are a big part of food in Italy. Some of the most famous Italian desserts include tiramisu, panna cotta, and gelato. Each of these desserts is unique and reflects the Italian culture's love for rich and flavorful foods.
1- Tiramisu: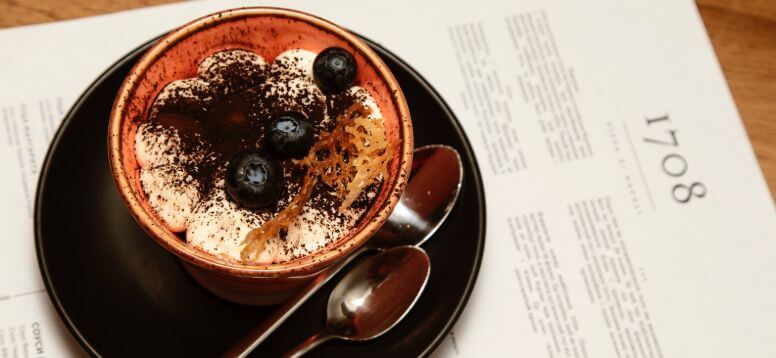 Tiramisu is a traditional Italian dessert made from ladyfingers (savoiardi), espresso, mascarpone cheese, egg yolks, sugar, cocoa powder, and liquor. It is often served with a dusting of confectioners' sugar.
2- Panna Cotta:
Panna cotta is a dessert made from dairy products (milk, cream, and yogurt) and gelatin. It is usually flavored with vanilla extract or chocolate and sometimes served with a fruit sauce or compote.
3- Gelato: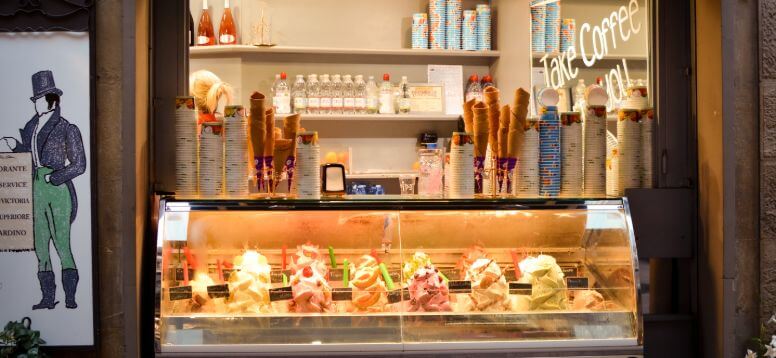 Gelato is a type of Italian ice cream with a denser, more custard-like texture than regular ice cream. It's made with milk, eggs, sugar, and flavorings and usually contains less air than regular ice cream. This gives it a thicker consistency and a creamier flavor.
Gelato is often served with various toppings, such as nuts, chocolate shavings, or berries. Some people also like to add whipped cream or sprinkles to their gelato.
4- Panettone: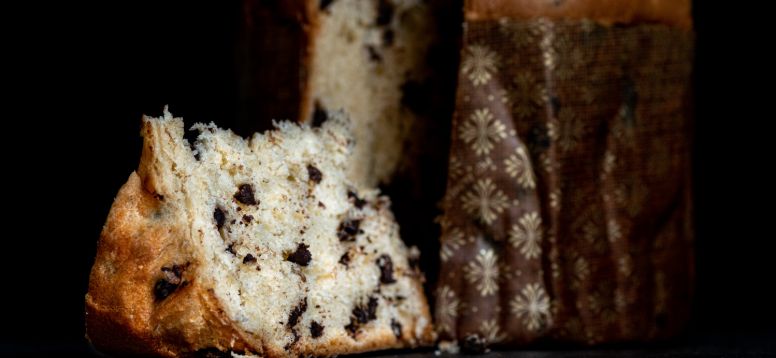 Panettone is a famous Italian cake typically enjoyed during the holiday season. The cake is made with a yeasted dough filled with candied fruit and raisins. It is often served with sweet wine or coffee.
5- Ricotta Cake:
Ricotta cake is an Italian cheesecake. It is often served with a sweet sauce or syrup and can be enjoyed either warm or cold. Ricotta cake is a popular dessert choice because it is relatively light and fluffy yet still has many flavors.
🌳 🌴 🌵 Top 70 Most Beautiful National Parks in the World
6- Pizzelle:
Pizzelle are an Italian wafer cookie made from flour, eggs, sugar, butter, and vanilla. They are light, golden brown, and have a delicate flavor and texture. Pizzelle are most commonly eaten fresh out of the oven but can also be frozen for later use.
7- Biscotti: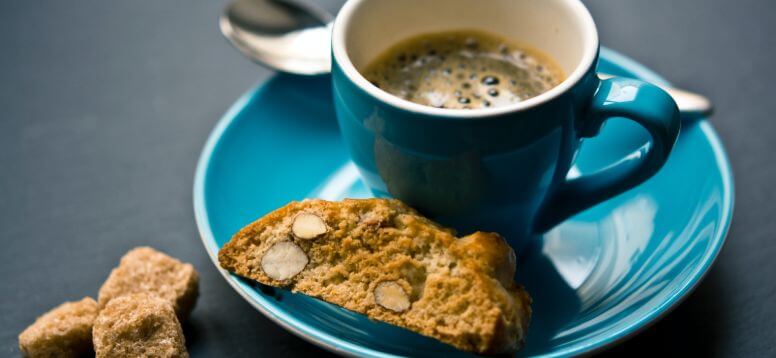 Biscotti is an Italian cookie typically made from almonds, hazelnuts, or pistachios. The dough is twice-baked and very hard, perfect for dipping in coffee or wine. Biscotti can also be enjoyed on their own as one of the Italian snacks.
8- Cannoli:
Cannoli is a traditional Italian pastry made from flour, sugar, eggs, butter, and ricotta. The dough is wrapped around a cylinder-shaped piece of fried cannolo shell (from the Italian word "cannolo," meaning "tube"), and the filled dough is then deep-fried. Cannoli are eaten cold or at room temperature.
9- Zeppole: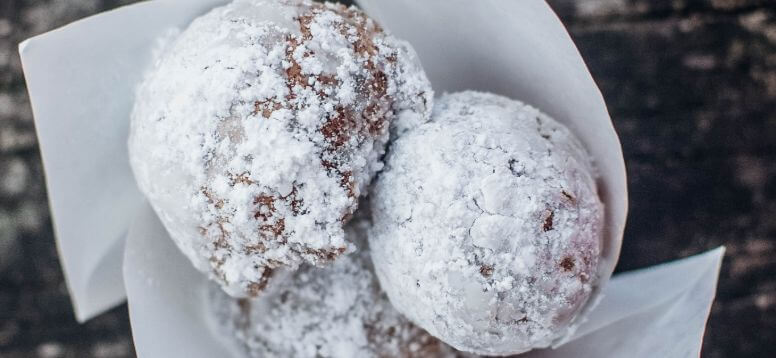 Zeppole is a type of fried dough typically found in Italian cuisine. They are often served as a traditional part of the Feast of the Seven Fishes during Christmas Eve celebrations. Zeppole can be savory or sweet and are sometimes filled with ricotta cheese, jelly, or cream.
10- Affogato:
Affogato is an Italian dessert made with a scoop of vanilla ice cream or gelato drowned in a shot of hot espresso. Affogato is a relatively new dessert invented in the early 1990s. Its popularity has grown in recent years and is now be found in many restaurants and cafes.
11- Torrone:
Torrone is an Italian nougat made with honey, sugar, egg whites, and nuts. It is often flavored with lemon, orange, or anise. Torrone is eaten as a candy or used as a filling in pastries.
12- Zabaglione: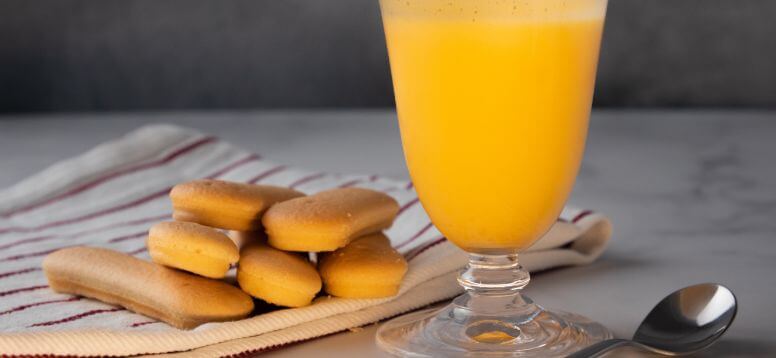 Zabaglione is a dessert made of whipped egg yolks, sugar, and Marsala wine. The mixture is usually cooked over a double boiler until thick and foamy. Also, this can be made in a microwave oven.
13- Torta Della Nonna:
Torta Della Nonna is a traditional Italian dessert that typically consists of a shortcrust pastry base, topped with a sweet custard filling and dusted with icing sugar. It originated from the Tuscany region of Italy and was traditionally made by grandmothers (nonna means grandmother in Italian). These days, it is a popular dessert found all over Italy.
14- Granita: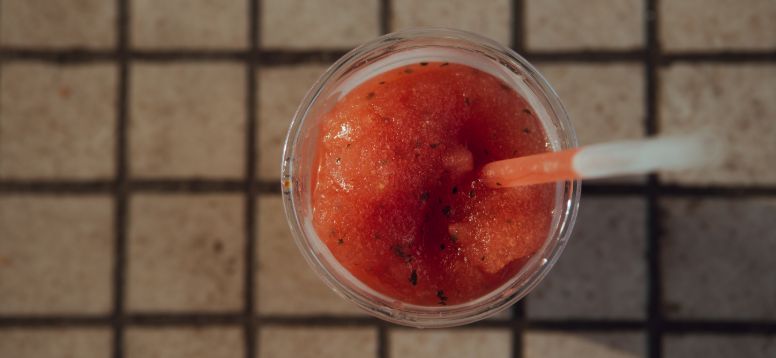 Granita is Italian ice made from sugar, water, and various flavorings. It is similar to sorbet but has a coarser texture. Granitas can be made with fruit, juice, or liqueur. They are often served in a cone-shaped cup or a glass with a straw.
15- Cartellate:
Cartellate is a type of fried pastry from southern Italy. They are made by stretching out a thin sheet of dough, twisting it into a rope, and forming it into a spiral. The resulting pastry is then fried and often dusted with sugar. Cartellate is typically served as part of Christmas celebrations in Italy.
Main Dishes: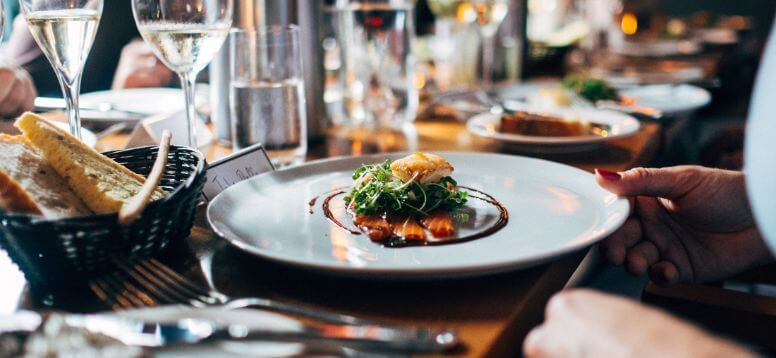 Italian cuisine is known for its simplicity, diversity, and rich flavors. Some of the most popular dishes include pasta with tomato sauce, meatballs, minestrone, risotto, and chicken Milanese. Food in Italy is a diverse and broad topic, and we can talk about it for hours.
One thing that makes Italian food culture so popular is its focus on fresh ingredients. Italians use simple recipes that let the ingredients' natural flavors shine through. And thanks to Italy's beautiful landscape, there are plenty of fresh fruits and vegetables available throughout the country. So, what are the ten most famous Italian dishes? Why not give you 20 of them? Here we go!
1- Pasta: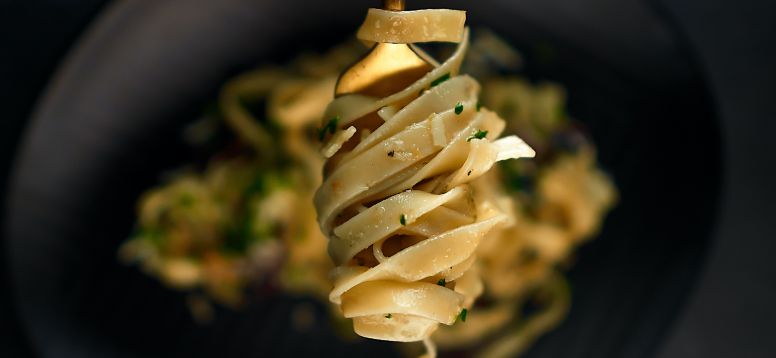 "What is Italia's traditional food?" you might ask. It is probably pasta. Some of the most popular Italian pasta types include spaghetti alla carbonara, spaghetti alla puttanesca, and fettuccine alfredo. Other favorites include linguine with clam sauce, rigatoni with sausage and peppers, and penne alla vodka. There is no shortage of delicious options in Italy when it comes to fresh pasta!
Spaghetti Alla Carbonara is a traditional Italian pasta dish with spaghetti, eggs, bacon, and Parmesan cheese. It is one of the most popular pasta dishes in Italy.
Spaghetti Alla puttanesca is a classic Italian pasta dish made with tomato sauce, olives, capers, and garlic. It's usually pretty spicy, and it's a great way to use up leftover vegetables or meats.
Fettuccine Alfredo is one of the classic Italian meals. It is made with fettuccine noodles, butter, and Parmesan cheese. It is rich and creamy and can be served as a main course or side dish.
Pasta Fagioli al Forno is an Italian dish made from pasta and beans. It is a type of stuffed pasta typically stuffed with various types of beans, and then the dish is baked in the oven. Overall, it's a relatively simple dish to make, but it can be quite flavorful and satisfying, nonetheless.
2- Panzanella:
Panzanella is a Tuscan salad made of stale bread and delicious Italian tomatoes. The stale bread is soaked in water and mixed with diced tomatoes, onions, basil, olive oil, and vinegar. The salad is often served cold or at room temperature.
3- Risotto: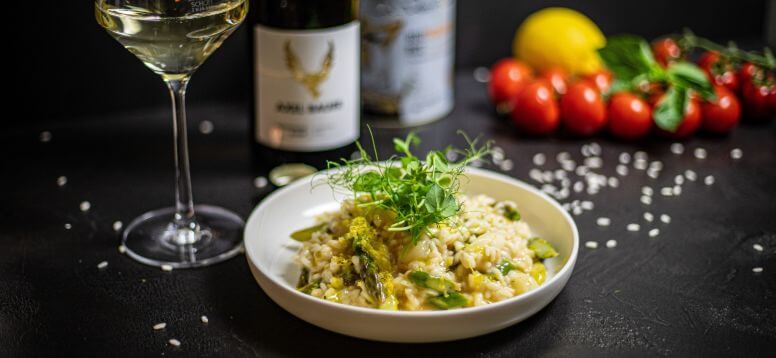 Risotto is a traditional Italian rice dish cooked in broth to create a creamy, rich texture, made with various ingredients like vegetables, seafood, and meats. Risotto is typically served as a main dish.
4- Lasagna:
Lasagna is a dish that consists of layers of pasta, sauce, and cheese. It is typically made with ground beef or pork but can also be made with vegetables. The dish originated in Italy and is now famous all over the world.
5- Pizza Margharita: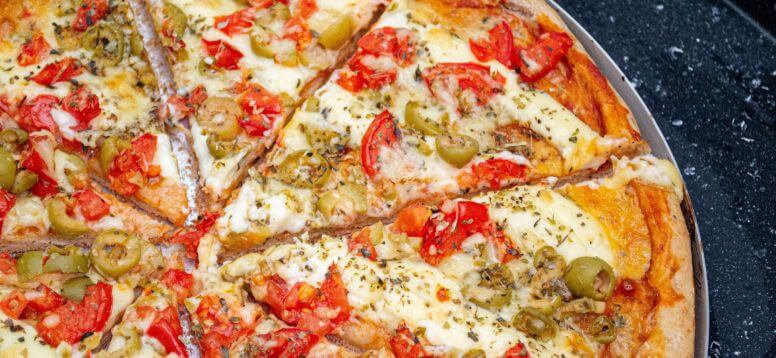 Food in Italy cannot be considered whole without pizzas. Pizza Margherita is a classic Neapolitan pizza made with tomato sauce, mozzarella cheese, and fresh basil leaves. It is typically made with a thin crust and is cooked in a wood-fired oven. Pizza Margherita is one of the most popular pizzas in Italy and worldwide.
6- Arancini:
Arancini are fried rice balls that originate from Sicily. They usually contain meat or cheese, and sometimes both. The most common type of arancini is made with ragù, but there are many other variations. Arancini are typically served as a snack or appetizer.
7- Fiorentina Steak a.k.a. Bistecca alla Fiorentina: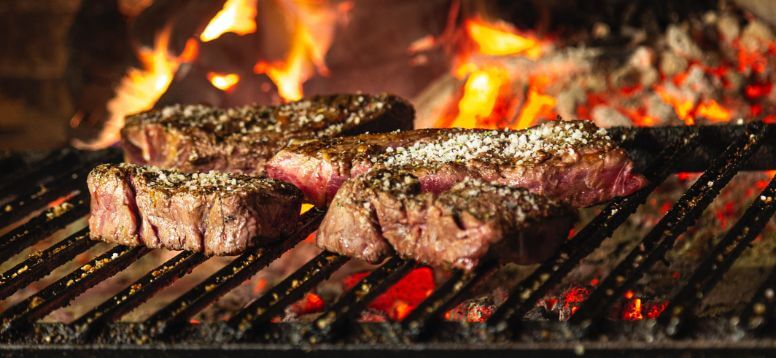 Bistecca Alla Fiorentina is a steak dish that originates from Florence, Italy. The steak is typically made from a Tuscan-breed beef called Chianina, cooked over charcoal. The dish is usually served with either a simple salad or roasted vegetables. It is one of the most delicious Italian meats.
8- Polenta:
Polenta is a type of cornmeal porridge that originates from Northern Italy. It is made by boiling cornmeal in water or broth until it reaches a thick, creamy consistency. Polenta can be served hot as a side dish, or cooled and formed into shapes, then fried or grilled.
9- Ossobuco:
Ossobuco is a traditional Italian food made with veal shanks and vegetables. The word "ossobuco" comes from the Italian for "bone with a hole," referring to the marrow-filled center of the veal shank. Ossobuco is usually braised in white wine and broth and served with risotto Milanese (rice cooked in broth with saffron).
10- Focaccia: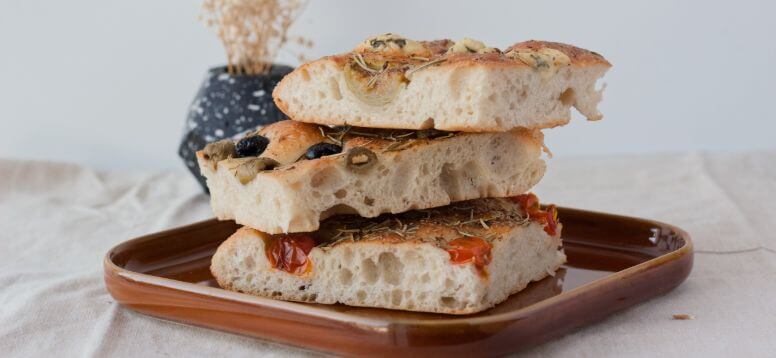 Focaccia is an Italian flatbread usually topped with herbs or other ingredients. It can be eaten as a snack or a light meal. The focaccia dough is straightforward and doesn't require any unique ingredients. It would help if you had flour, yeast, salt, water, and olive oil. The dough can be made in a bread machine or by hand. Focaccia is best when it's fresh, but it can also be frozen or stored in the refrigerator for a few days.
11- Chicken Milanese:
Chicken Milanese is a breaded, fried chicken cutlet often served with a side of salad or pasta. The dish is said to have originated in Milan, Italy. It is thought to have been named after the city's famous opera house, La Scala.
12- Minestrone: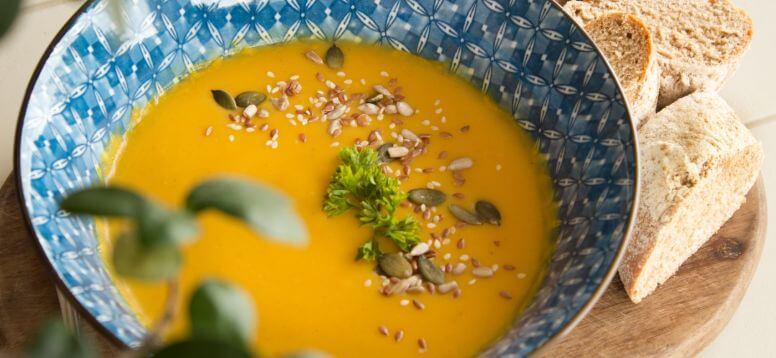 Minestrone is a hearty, vegetable-based soup that originated in Italy. It typically includes beans, vegetables, tomatoes, and pasta and can be Seasoned with herbs like basil and oregano. Minestrone is a filling meal on its own but can also be served as a starter or a part of side dishes.
13- Italian Meatballs:
An Italian meatball is a savory, protein-rich ball of ground beef, pork, or veal flavored with breadcrumbs, garlic, salt, and black pepper. They are often cooked in tomato sauce and served as an appetizer or main course. Meatballs are thought to have originated in central Italy, where they were made with beef, pork, and liver. Today, there are many variations of the recipe, but most recipes call for a combination of ground beef and pork.
14- Calzone: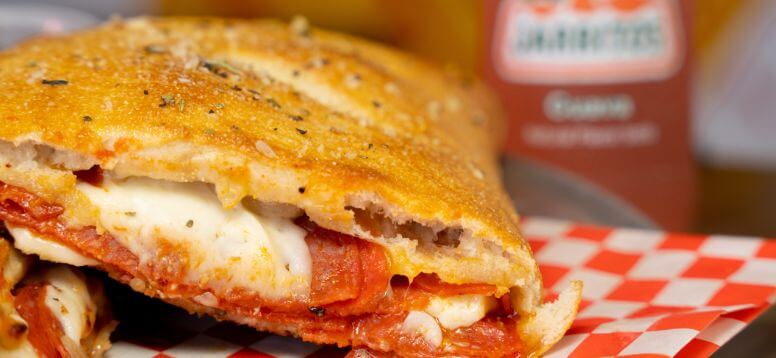 A calzone (from the Italian calzone meaning "trouser leg") is a type of folded pizza that originated in Naples, Italy. A calzone is made by rolling out pizza dough and then stuffing it with cheese, meats, and vegetables. The dough is then folded over the filling and sealed before being baked.
15- Caprese Chicken:
Caprese chicken is a dish that typically consists of chicken breasts that are cooked in a tomato sauce and then topped with mozzarella cheese and fresh basil leaves. The dish is named after the Italian island of Capri, known for its fresh tomatoes and mozzarella cheese.
📍 Fun blog: Cities to Explore by Bike
16- Tuscan Chicken: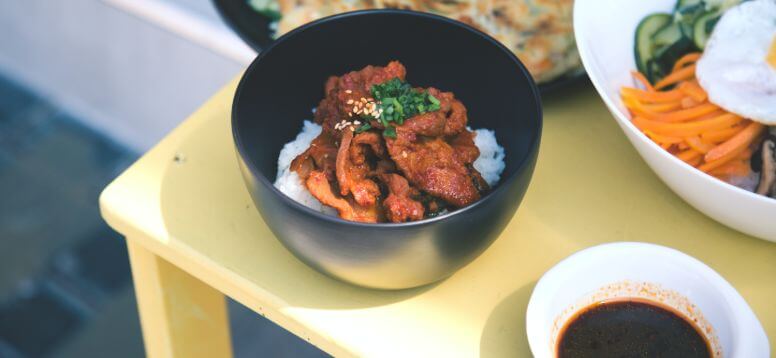 Tuscan Chicken is a dish made with chicken breasts that are pounded thin, then coated in a mixture of breadcrumbs, Parmesan cheese, and Italian spices. The chicken is then pan-fried until golden brown and cooked through.
Ingredients typically used in Tuscan Chicken recipes include olive oil, garlic, sun-dried tomatoes, and fresh basil leaves. This dish can be served either over pasta or rice or eaten on its own as a main course.
17- Cacciucco:
Cacciucco is a seafood stew hailing from the Tuscan city of Livorno, Italy. The dish is traditionally made with various seafood, including lobster, shrimp, squid, and whitefish. However, seafood can be used depending on what is available. Cacciucco is usually cooked in a tomato-based broth and seasoned with garlic, rosemary, and chili peppers. It is among the most flavourful food in Italy.
You might be interested
Browse Airports for Airport Transfers