England is an interesting country in every sense but England's food and drink culture is something else.
Especially, if you want to get familiar with the culture and traditions of England as a country, you must get familiar with the food and drink culture because the food culture of a country tells a lot about its people.
British cuisine is filled with traditional dishes such as steak and kidney pie, pie and mash, mashed potato, Sunday roast, Shepherd's pie, cottage pie, toad in the hole, and Scotch eggs.
Here are 20 things you should try among the delicious English foods!
1. Steak and Kidney Pie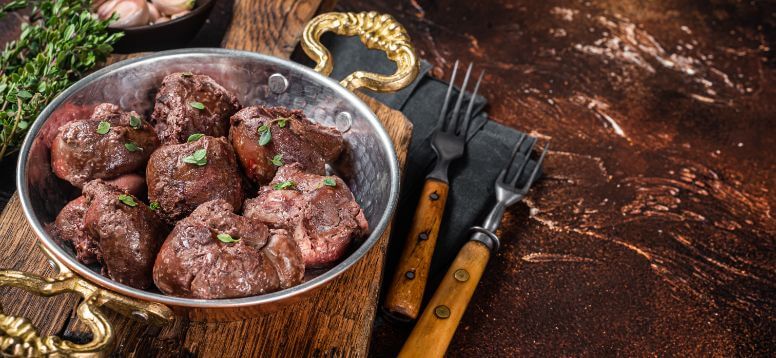 Steak and Kidney Pie is one of the most famous dishes in British cuisine.
It is a must-try. Steak and Kidney Pie is one of the most popular English recipes out there.
It is made with steak, pastry, eggs, lamb kidney, beef, vegetables, and various spices.
You can cook steak and kidney pie at home, too.
It will take only thirty minutes to prepare it for your family. It does not only look amazing but it also tastes super good!
Make sure you try some if you want to get familiar with British cuisine.
🪄 🇬🇧 Free Things to do in London
2. Pie and Mash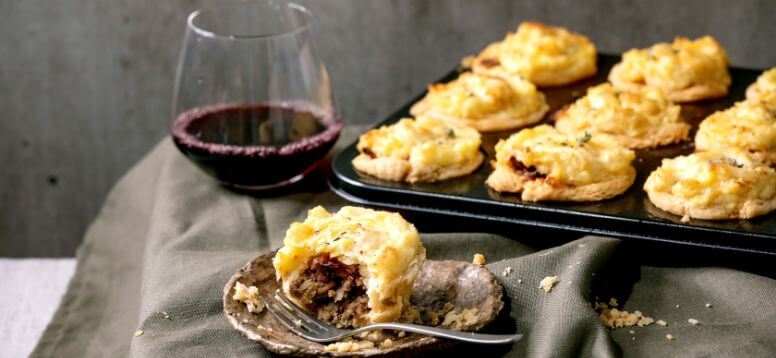 Pie and mash are one of the most basic and important food options in British cuisine. It is made super basically, only with beef and potatoes.
It is especially important because it was eaten during times of poverty, too. It is super simple but super delicious, too.
If you do not try pie and mash, you cannot know British cuisine. Keep that in mind!
3. Mashed Potato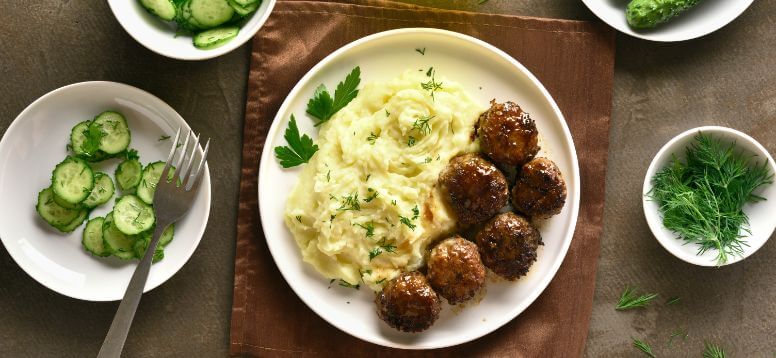 Mashed potato is a significant side dish among English foods. It goes well with almost every meat-based meal.
There are many different ways to cook mashed potatoes but if you want to try them for a special occasion, you should go get your ingredients from London's Borough Market.
You smash the boiled potatoes, add garlic, seasonings, and butter, and for a creamy taste, you can add milk or cream.
Then, you will have a magnificent side dish that can blow your mind!
4. Sunday Roast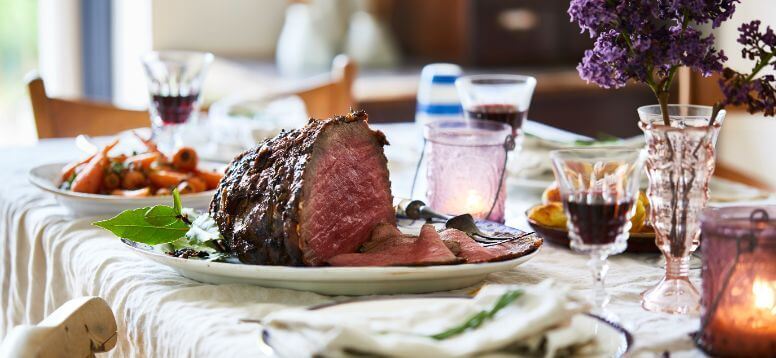 Sunday Roast has a super special place in British cuisine because it is traditional in British culture.
This meal is rich as it includes lots of different ingredients. It usually consists of beef, potatoes, stuffing, sauces, and pudding.
Additions can be made. You can add beans, peas, carrots, salad, and some other vegetables.
Your plate will look rich and fulfilling. Having a Sunday roast is a great way to start your beautiful Sunday.
Make sure you try Sunday roast before you leave England because it will help you get familiar with the British cuisine, therefore, the British culture fully.
5. Shepherd's Pie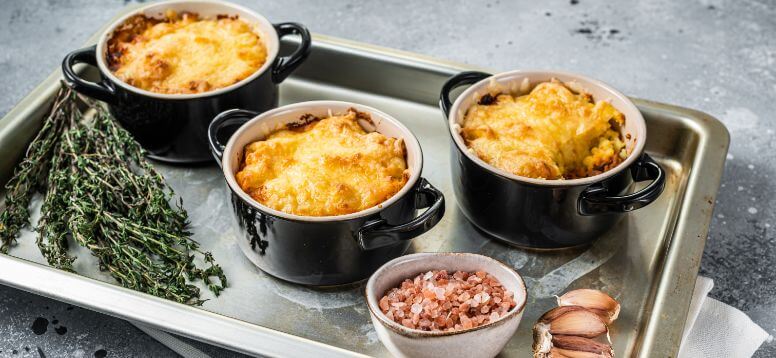 Shepherd's Pie is one of the most popular dishes in British cuisine, this can be said with no doubt.
This meal has different layers with different ingredients. You get to taste different beautiful foods with each taste.
It is made with lamb, different vegetables such as pepper, onion, or carrots, and of course, potatoes.
The filling is put in different layers and then it is cooked.
You will get to taste meat and vegetables as well as that creamy taste of potatoes and different sauces when you try Shepherd's Pie.
If you are considering getting familiar with British cuisine, trying Shepherd's Pie is a must!
6. Cottage Pie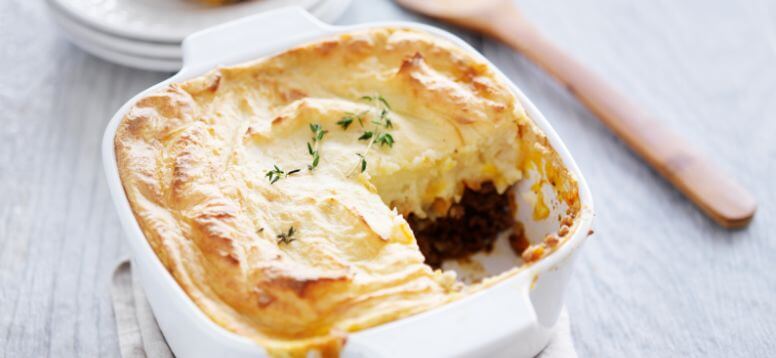 Cottage Pie is a popular dish that is similar to Shepherd's Pie and people usually get confused.
The main difference is that Cottage Pie is not made with lamb meat. Instead, Cottage Pie is made with beef.
Other than that, they are similar. The main ingredients are beef, onions, carrots, garlic, tomatoes, potatoes, cheese, and milk.
Sometimes Cottage Pie includes red wine, too, interestingly! Its filling is satisfying.
If you do not try Cottage Pie, you will definitely regret it.
7. Toad in the Whole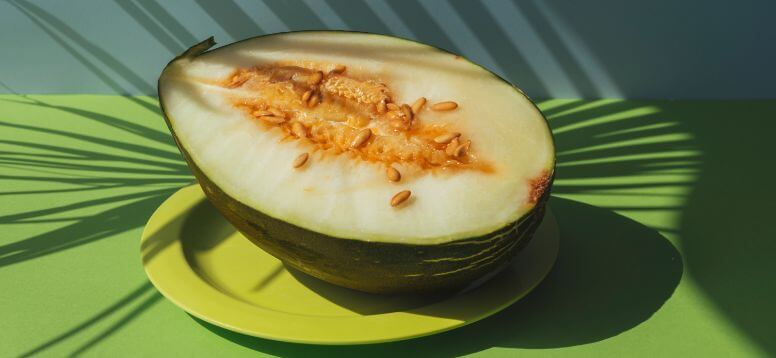 Toad on the whole is a great meal with a fun name. Toad in the whole includes eggs, milk, butter, pepper, seasonings, and of course, sausage.
It can be pork sausage or beef sausage. When the mix is ready, you put the sausages in it.
Then, you bake it. It looks interesting and tastes delicious. It is rich in protein, too. Make sure you try toad in the whole.
🍕🌭🍔🍟🌮🍜🍿 Food in Italy
8. Scotch Eggs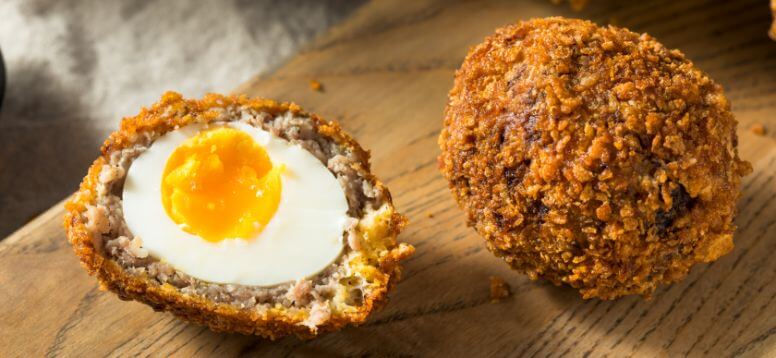 Scotch eggs are different from all the other egg recipes you have tried in your whole life.
Imagine your regular boiled eggs, and then imagine them rolled in sausages and covered with bread crumbs.
Forget all the good or bad experiences you have had with eggs and try Scotch eggs.
The taste is different and interesting. If you love eggs and are curious about trying new food options, Scotch eggs are totally for you!
9. Yorkshire Pudding
Yorkshire Pudding has a significant place in English cuisine.
It is cooked for almost every special occasion. It also has a place in the special Sunday Roast.
It is a pudding that is cooked and the main ingredients are eggs, milk, and flour. Its recipe is super easy and the pudding is super tasty, so it is great for every occasion.
🍕🌭🍔🍟🌮🍜🍿Best Restaurants in Liverpool
10. Sticky Toffee Pudding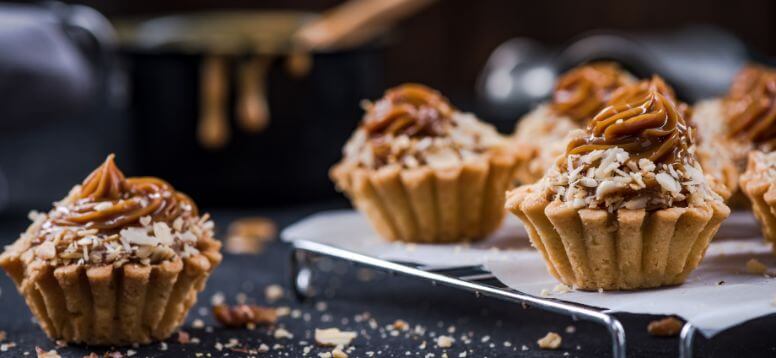 One of the most popular traditional British desserts, sticky toffee pudding will easily be your favorite after you try it.
It is made with sugar, cream, eggs, butter, flour, and vanilla.
Then, it is also served with cream and syrup on top. Sticky toffee pudding can become your comfort dessert as soon as you try it!
11. Spotted Dick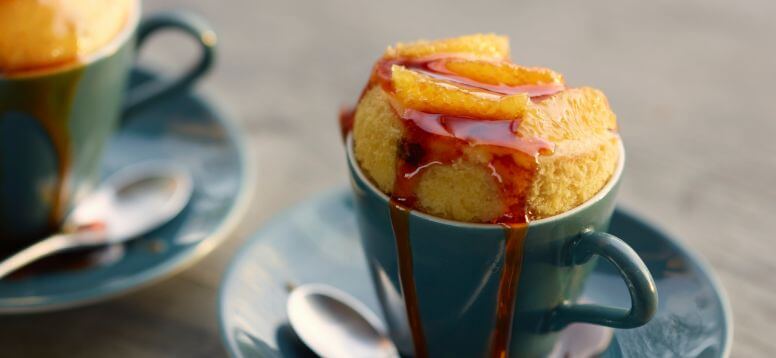 Spotted dick is another dessert option in British cuisine and it is super famous. This dessert is made with flour, butter, milk, and lemon.
Additional ingredients can be added. This mix becomes pudding. Then, you can add cookies.
After that, it is baked, you will need to make it wait for some minutes. After that, it is ready to be served with any topping you like.
12. Ginger Beer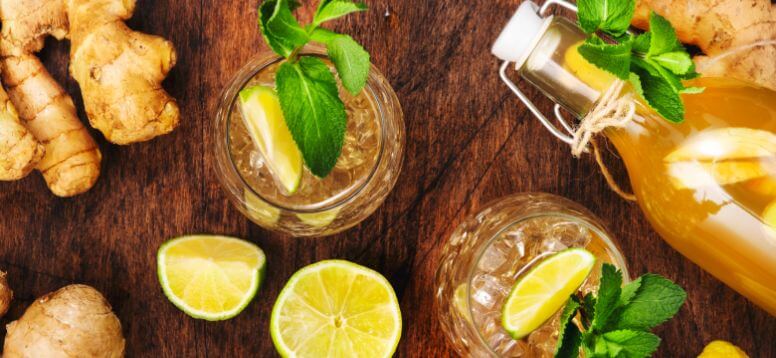 Ginger beer is a popular English drink option and it is cherished by many people.
It has ginger, lemon juice, syrup, and yeast. It is fermented and then ready. Make sure you try ginger beer during your adventure in England.
🍕🌭🍔🍟🌮🍜🍿 Popular Restaurants in London
13. Pimm's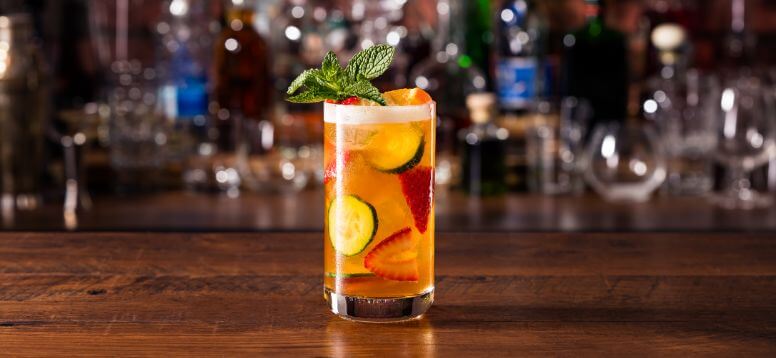 Pimm's is one of the most popular English brands when it comes to drinks. Forget about all the gin cocktails you tried before, Pimm's is an experience.
Add Pimm's, lemonade, cucumber, mint, and other additional ingredients you like. You will have your favorite drink!
14. Gin and Tonic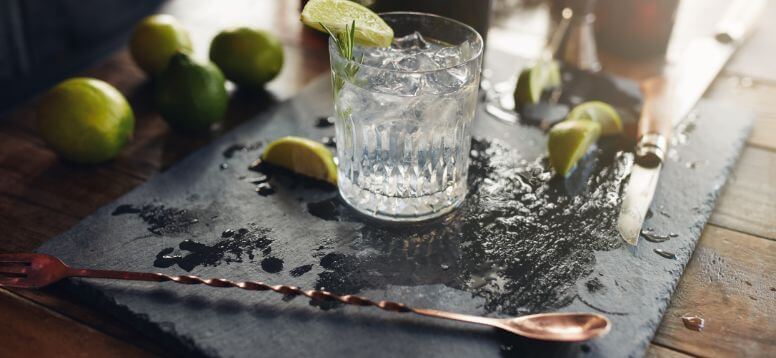 Simple gin and tonic are one of the most popular drinks in British cuisine.
You can experience gin and tonic in many different ways.
Just know that when you are in England, one of the drinks you will be served is the magnificent combination of gin and tonic.
15. Vodka Martini
Vodka Martini is an elegant and popular drink in England.
This one is a fan favorite, that is for sure.
They will pour your Martini into a cold glass and vodka will be added as well as some olives for a sour taste.
You will get to enjoy it to the fullest in England!
16. Mead
Mead is a liqueur of honey.
This alcoholic beverage is made with honey, fruits, and water.
It is fermented and then ready. It is a traditional British drink and you must try it!
17. Fish and Chips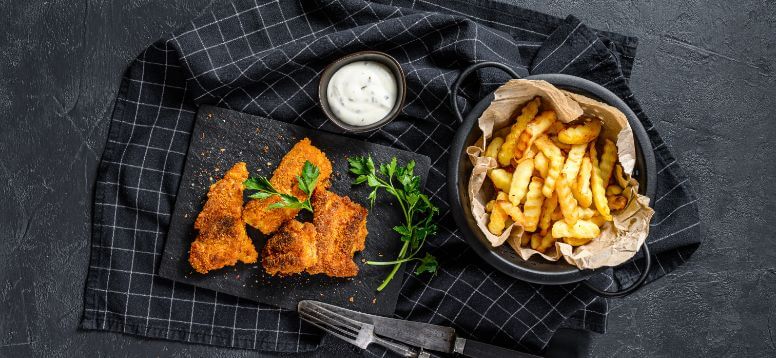 Here is one of the most popular snacks in British cuisine!
You can see this one in popular tv shows and movies of British culture, too.
Imagine covered and fried fish and next to it you have French fries.
With sauces, lemon, and greens. This snack is tasty, fun, and comforting!
🍕🌭🍔🍟🌮🍜🍿 German Food and Drink Culture
18. Full English Breakfast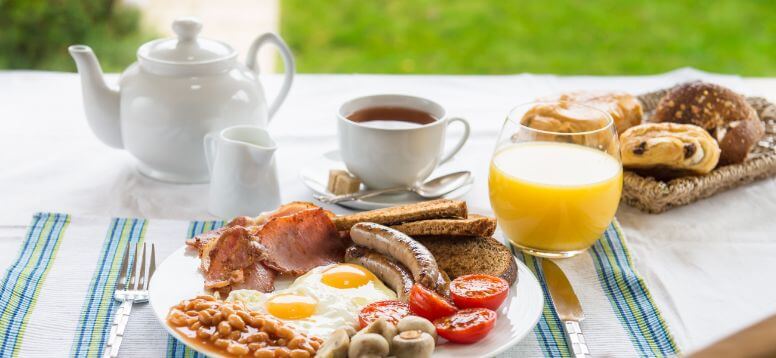 A full English breakfast is one of the most significant parts of British cuisine.
This is a breakfast option that is super fulfilling both for the eyes and the stomach.
This special breakfast meal includes eggs, bacon, toast, beans, tomatoes, other vegetables, pudding, jelly, and sausages.
It has everything you can ask for from a breakfast plate. You will enjoy it and your stomach will be super happy!
19. Black Pudding
Black pudding is not a dessert, let us clarify that one first! It is a form of sausage.
Black pudding is made from pork and beef.
What is interesting about this one is that it has blood in it.
So, keep this detail in mind before you try it.
If you are up for some new experiences, make sure you try black pudding.
20. English Tea
When we talk about British food and drink culture, one thing that cannot be skipped is British tea.
English breakfast tea is famous all around the world because it is consumed differently.
It is your regular black tea but this one is consumed with milk.
Green tea and other tea types are also consumed with milk.
English tea has a significant place in traditional British cuisine, especially breakfast.
You might be interested