If you arrive at Corfu Airport, naturally, the first thing that keeps your mind busy will be all the gorgeous and popular beaches. With golden sands, crystal clear waters, and water sports, the beaches of Corfu keep mesmerizing the tourists. Corfu Island, Agios Gordios, Issos Beach, and Paleokastritsa Beach are among the most beautiful beaches in Corfu. Thanks to these amazing destinations, Corfu town is an interesting place for visitors. So, you may be wondering about Corfu's sandy beaches, best resorts in Corfu, beaches near Corfu Airport, best beaches in Corfu map, best beaches in Corfu for families, and best beaches in North East Corfu the best beach near Corfu town.
How Can You Get From Corfu Airport to Popular Beaches?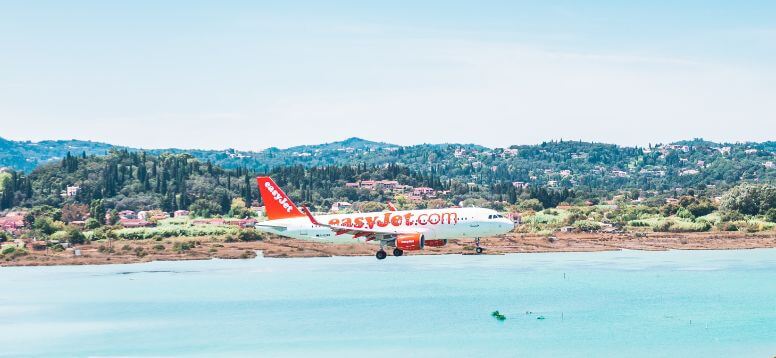 You may be looking for answers to your questions such as "Which side of Corfu has the best beaches?", "Which is the best sandy beach in Corfu?", "Are there any sandy beaches in Corfu?" or "Which part of Corfu is most beautiful?".
However, before these questions can be answered or even consider having experiences in these wonderful places, you need to decide on the way to get to these popular beaches from Corfu Airport CFU, which was your initial destination. Yes, Corfu, Greece, is a magnificent place. But how will you get to those beaches from the airport? At this point, your questions will evolve to some other questions such as "How do you get to Paleokastritsa?", "How long is the transfer from Corfu Airport to Paleokastritsa?" or "How much is a taxi from Corfu town to Paleokastritsa?". Or you may wonder about the transfer from Corfu Airport to Glyfada. Your questions regarding the transfer and transport options will be answered below!
From Corfu Airport to Best Beaches by Bus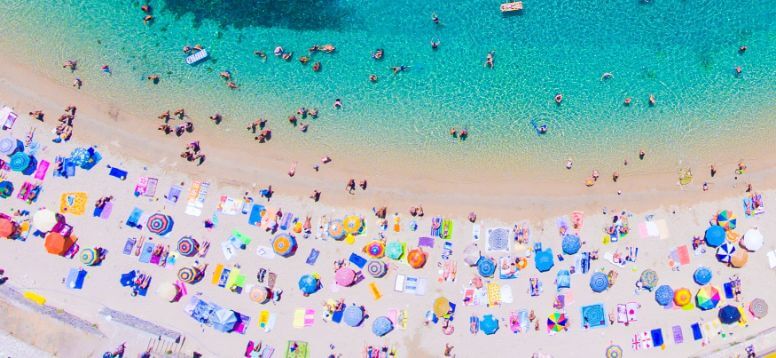 🚌 When you are considering arriving at the popular beaches from Corfu Airport, choosing the bus is one of the options.
🚌 You must check the Corfu Airport bus timetable and make sure you arrive on time.
🚌 Corfu to Paleokastritsa bus, bus from Roda to Paleokastritsa, Messonghi to Corfu Town bus, green bus, and bus Gouvia to Corfu Town are all options that are available for you.
🚌 Your bus trip will last approximately 40 minutes.
🚌 The price range is $5 - $7.
🚌 However, keep in mind that a bus trip may be uncomfortable for you after a tiring plane trip.
🚌 You will need a ticket, and you will need to wait for public transportation.
🚌 These details must be kept in mind while you make up your mind.
From Corfu Airport to Popular Beaches with Private Transfer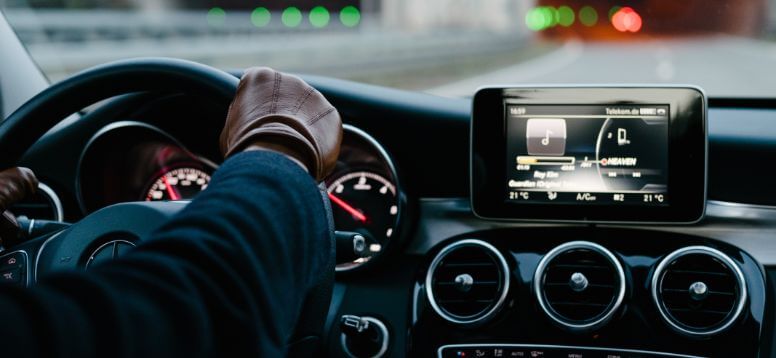 ✔️ Private transfer can be the best choice for arriving at a destination from the airport of a country where you are a visitor.
✔️ Private airport transfer embraces a modern approach to this transport problem from airports.
✔️ Your needs individualize every piece of this option. You can find comfort and safety here.
✔️ You do not need to wait at the airport once you arrive because you can book your private transfer online from airporttransfer.com.
✔️ You can find the necessary details on this website and choose accordingly.
✔️ Airporttransfer.com offers a 100% refund, too. It is a reliable private transfer option.
✔️ The cars and the system are designed with consideration of your comfort and safety and your budget.
✔️ You get to choose the car you want to get service from. The price varies by this detail.
✔️ COVID-19 precautions regulate the cars. Your safety and comfort always come first.
✔️ You will have a pleasant trip to your final destination thanks to a private airport transfer from AirportTransfer.com.
✔️ The price range is $72 - $1100.
✔️ The trip will last 20 minutes.
✔️ You can always find a car that suits your best interest, for instance, your budget.
✔️ As it can be seen, every detail is individualized. It makes private airport transfer a modern solution to our modern-day problems related to airports and transfers.
✔️ Private airport transfer can be the wisest choice for you if you do not want to waste your precious time and want to stay comfortable during your trip before you start your actual vacation. Make sure you keep these details in mind before you decide about your transport options.
Take a Taxi to Corfu Best Beaches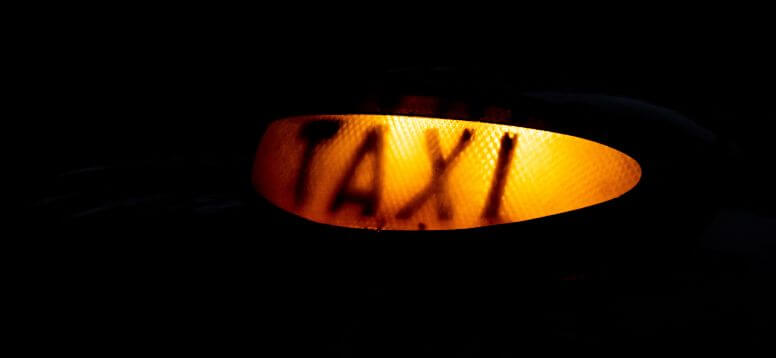 🚕 Choosing a taxi as your ride is another option to get to some popular beaches such as Paleokastritsa, a beautiful beach.
🚕 If you choose a taxi, your trip will last approximately 20 minutes.
🚕 And it will cost you $15 - $25.
🚕 It can be a wise choice, considering that you will not have to wait as long as you would wait for public transportation and the price is not that high compared to the green bus.
🚕 Taxis usually wait in front of the airport if it is not an unusually busy day.
Rent a Car at Corfu Airport
🚗 You can always rent a car to arrive at your destination in a country where you are a tourist.
🚗 Your trip will last around 20 minutes, and it will cost you almost $30 - $50.
🚗 The only problem with renting a car is that you will have to drive yourself.
🚗 However, you will already be tired from your plane trip.
🚗 So, it may not be the wisest choice to rent a car for a short distance only to make yourself feel more tired.
Where to Stay in Corfu?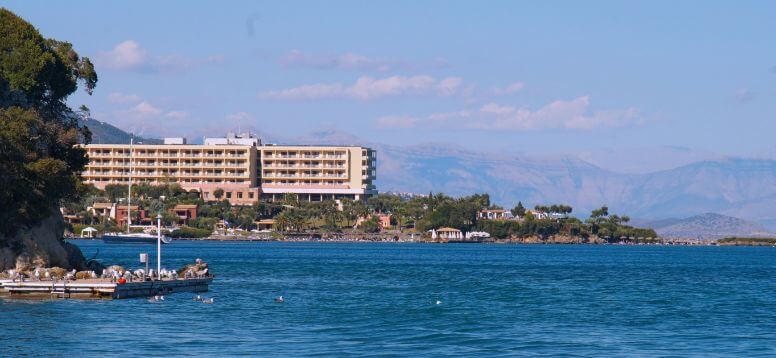 With all the beautiful beaches, you will need some hotel options in Corfu town. Here are two options to compare and decide on; enjoy your vacation to the fullest!
Bretagne Hotel
📍 Distance to Corfu Airport: 490 m.
Bretagne Hotel is a place that can combine your comfort, entertainment, and luxury. It is super close to the airport so you will not need to worry about time. They offer free wifi, free breakfast, and places for kids. They also have great restaurants where you can enjoy delicious Greek food.
The price range is $65 -70.
Ariti Hotel
📍 Distance to Corfu Airport: 1,7 km.
Ariti Hotel is another option that you can decide on. The hotel offers free wifi, breakfast, outdoor and indoor pool options, and comfortably designed rooms.
The price range is $50 - $60.
You might be interested