What do you think about cities to explore by bike? Don't you think it's cool to travel around the world by bike? Yes, it may be a little difficult, but at least you can explore some cities by cycling. So what are the best cities for cycling? Because you know, some cities are full of excellent bike lanes.
In fact, the number of cyclists in these cities is much higher than those who drive cars. These cities are also environmentally friendly cities.
Exploring a city by bike can make you feel extremely free and sporty. If you want to support sustainability around the world, you can choose the bicycle as a means of transportation, if your city allows it!
Best Cities for Biking Trips Around the World
With this guide article about the cities you can travel by bike, you can learn about the bike friendly cities and the bike networks of these cities. Maybe you didn't have such a thing in mind until now, but do yourself and yourself a favor against the climate crisis and increase the use of bikes. Say what?
1- Copenhagen, Denmark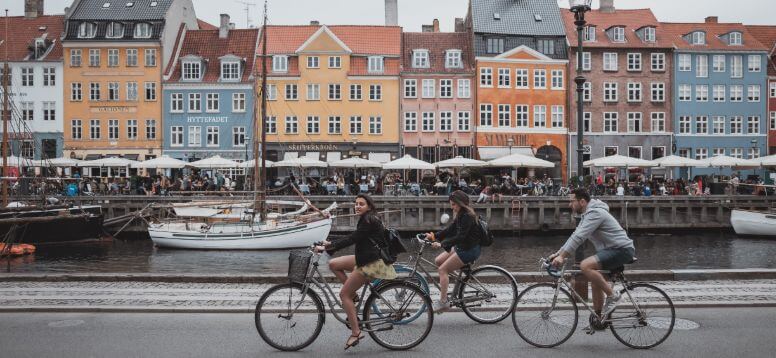 Let me tell you right now, Copenhagen is the first bicycle city in the world. That is, 9 out of 10 people in the country own a personal bicycle. Copenhagen, which is among both environmentally and bicycle friendly cities, is also the capital of Denmark.
If you are going to travel to Copenhagen, you should definitely enjoy cycling. Because this is a city with almost 400 kilometers of bike paths! Therefore, more than half of the people living in this city commute to work or school by bicycle.
📍 Here's Our Copenhagen Tourist Attraction Guide
In short, you can tour the city by pedaling on two wheels in Copenhagen, which is free of traffic and exhaust fumes with its wonderful bike paths.
You can make online payments by creating a user account for the Bycyklen network, which is a city bike. The bikes you rent have travel tips and navigation information on the screen.
• Top Cycling Spots in Copenhagen
Frederiks Kirke – Lille Langebro - Bryggebroen - Amagerbro - Hellerup are points in the city where bicycle use is intense. You can also cycle along the Tivoli Garden and the Nyhavn beach.
2- Amsterdam, Netherlands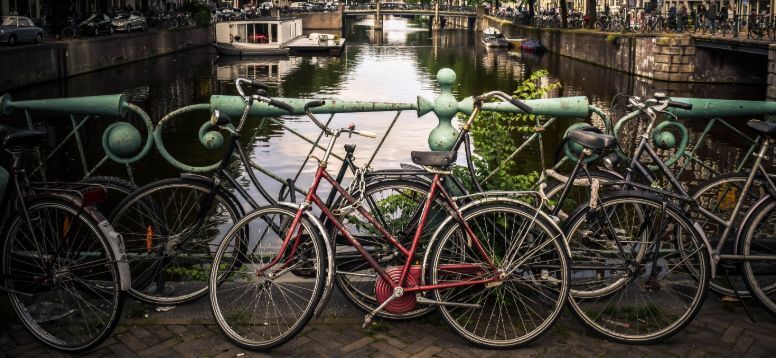 When it comes to cycling in Europe, the first city that comes to mind is Amsterdam. It may even sound interesting, but if you want to explore a city by bike, that city should definitely be Amsterdam. The number of bicycles in the city is more than the number of people.
📍 Amsterdam Tourist Attractions - 35 Things to Do
Bicycles make up 40% of the traffic in the city.
Amsterdam, which has almost no slopes, is the apple of the eye of cycling enthusiasts with its smooth roads. There are bikes you can rent in almost every part of the city, which has an average of 250 miles of bike paths.
With these bikes, you can tour the city in a fun and nature-friendly way. If you wish, you can socialize by participating in affordable bicycle tours in the city.
• Top Cycling Spots in Amsterdam
You can enjoy cycling at Amsterdam's Vondelpark, Ouderkerk and Amstel River, Amsterdamse Bos, Nine Streets points, where there are more than 800.000 bicycles.
3- Portland, United States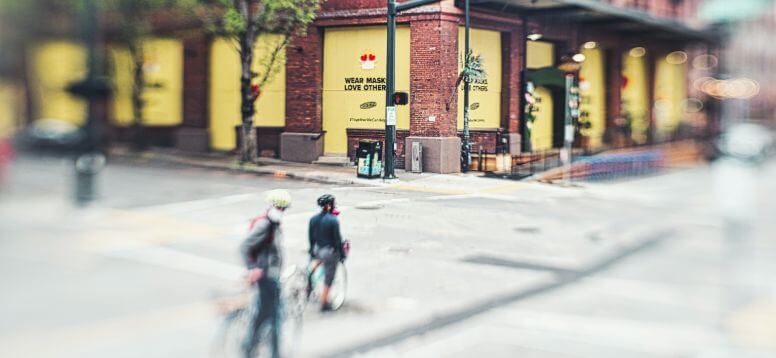 The cities with the most beautiful bike paths in the world are not limited to Europe. Portland, located in the USA, has an average of 483 kilometers of bicycle paths. Portland is the region with the most bicycle use in the country.
However, there is a great program in the country where anyone can simply rent a bike. The purpose of this program is for everyone to commute to and from work by bicycle.
Another great information about the city: good news for those who will go to Portland in June! To celebrate the arrival of summer, cyclists organize wonderful events and adventurous trips called "Pedalpalooza".
• Top Cycling Spots in Portland
In the Portland area, bikes are heavily and popularly used at the following points: Portland Japanese Garden, Jamison Square, West Hills neighborhood, Tualatin Valley.
4- Strasbourg, France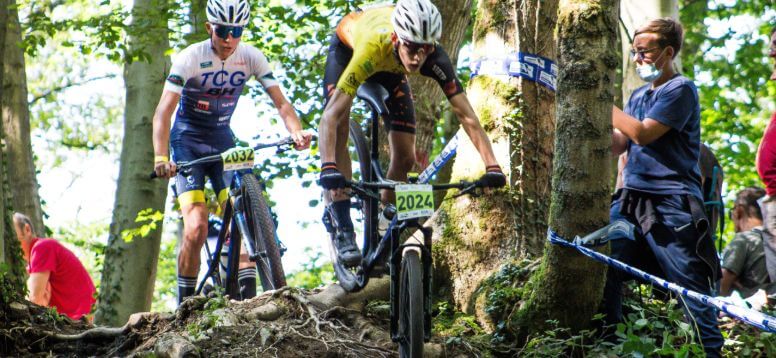 With nearly as much cycling as Amsterdam, on average 14% of people in this French city cycle routinely. There are almost too few cars in the center of the city, which has nearly 600 kilometers of enormous bike trails.
Therefore, you can use a bicycle during your trip to explore the city. Most of the locals in the city are professionals in cycling. For locals who mostly prefer big bikes, bike paths are paramount. If you are a pedestrian tourist here, you should definitely pay attention to the bells and warnings of cyclists.
• Top Cycling Spots in Strasbourg
You should definitely cycle on the Forts Trail, which stretches for more than 85 kilometers along both banks of the Rhine, one of the most important rivers in Europe. We must say in advance that it will be a fabulous journey. Because there will be 19 different magnificent castles, green hills and huge forests around you.
However, if you are a tourist who wants to explore Strasbourg, you can cycle to all popular parts of the city.
5- Montreal, Canada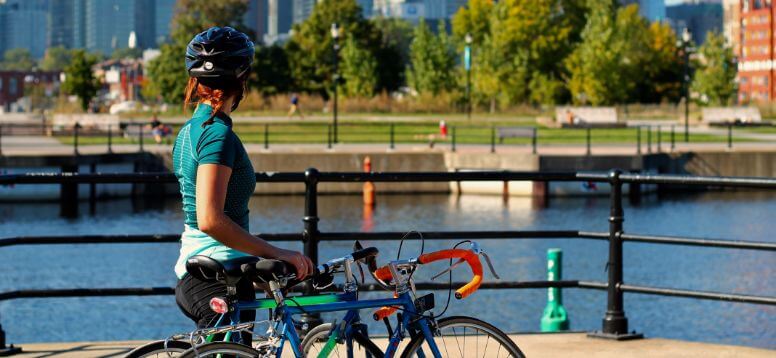 One of the best cycling cities in North America is Montreal. You might be surprised, but Montreal is a city with a total of 1,770 kilometers of bike lanes.
In the city, which has become more and more popular in recent years, the use of bicycles has increased, and there are more than 5,000 bicycles for locals and tourists to rent.
The cycle path running through the center of the city has reduced car lanes. By the way, if you want to cycle in Montreal, you should attend the Montreal Cycling Festival, which covers the months of May and June. A nature-friendly and healthy journey together with a wonderful view will do you good.
To find a bike, download the BIXI app to your Iphone and rent a bike from your nearest location. Uses that last less than 30 minutes are free.
• Top Cycling Spots in Montreal
If you want to go cycling in Montreal, Canada, you can choose the following destinations: Lachine Canal, Mont-Royal, Belvedere observatory. Also great are the Maisonneuve Boulevard Bike Trail, Parc Jean-Drapeau Bike Trail, and Westmount.
6- Berlin, Germany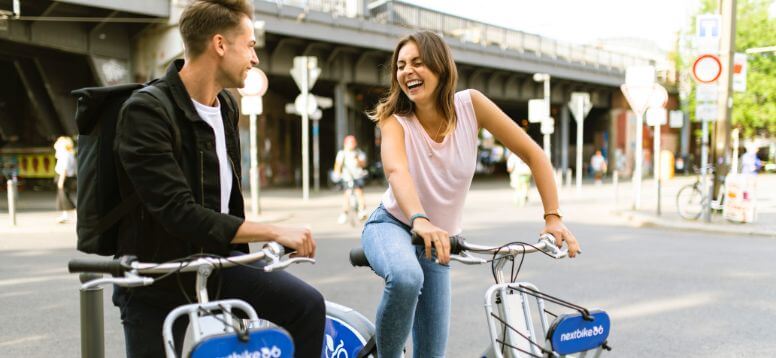 Cycling in the German capital is not a hobby but a way of life. Bicycle rental fees are extremely affordable in the city, which has a bike path of almost 1000 kilometers. Bicycles make up 13% of city traffic.
For bicycles in Berlin, there are comfortably designed bicycle parks on almost every street. For this reason, you will not have difficulty in the parking phase while you are traveling with your bike in the city.
• Top Cycling Spots in Berlin
You can explore the Berlin Wall, the most important touristic area of ​​the city, by bike. Also, the trails in Treptower Park in the city are extremely popular for cycling.
7- Barcelona, ​​Spain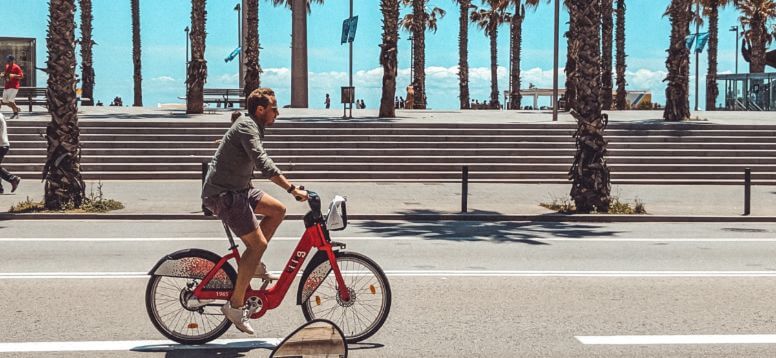 A great destination for cyclists, both with its weather and its roads, Barcelona is a city with 125 miles of bike trails. You can explore all the tourist attractions of the region with bicycles.
📍Best Things to do in Barcelona
Bicycles, which are an important option preferred not only by tourists but also by local people, have affordable rental options. You can rent these bikes hourly, daily or weekly. The city is great for cycling because of its geography and infrastructure.
• Top Cycling Spots in Barcelona
For panoramic photos, you can use the Montjuic road to the Olympic Mountain. You can also reach Plaça Catalunya, Sagrada Familia, Arc de Triomf, Casa Batllo, El Born and Las Ramblas destinations by bike.
8- Antwerp, Belgium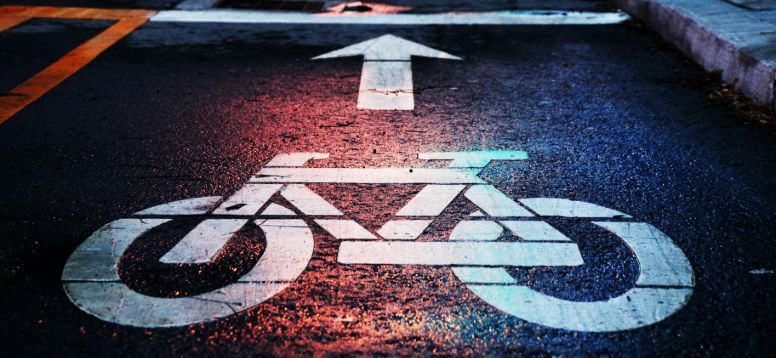 Belgium is not just a country famous for its chocolate. The cycling culture of Antwerp makes this city more attractive for tourists. With a 23-mile bike trail, the city is great for tourists along the river Scheldt.
By cycling in Antwerp, you can visit all the touristic points of the city. For this, you can choose Velo and rent one of 4,000 bicycles. By the way, another great news!
The first 30 minutes of these bikes are free. You can rent a bike for a few euros per day and have a pleasant journey on the city's straight roads.
• Top Cycling Spots in Antwerp
In the city, where cycling is popular especially in July and August, you can visit Lakenhal Herentals, Begijnhof Herentals, Het Zwart Water reservoir and Wout Van Aert by bicycle.
9- London, England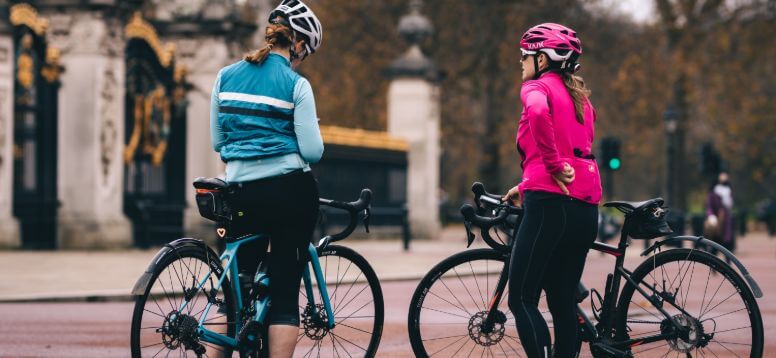 Due to both the beautiful roads and the expensive transportation in the city, tourists and locals have made it a habit to use bicycles in the city. You can enjoy every part of this exciting city on a bike.
All drivers in the city treat pedestrians and cyclists with courtesy and respect. During your visit to London, you can cycle for a few quid a day with shared cycling schemes in the central areas.
Streets in London are wide and straight. There is not much vehicular traffic. Pedestrians and cyclists always take priority.
• Top Cycling Spots in London
Some of the places you can go by cycling in London are as follows: You can comfortably ride your bike in the parks around Covent Garden, Piccadilly Circus, London Eye, Big Ben, Hyde Park, Regent's Park and Buckingham Palace Garden enjoy London.
10. Seattle, Washington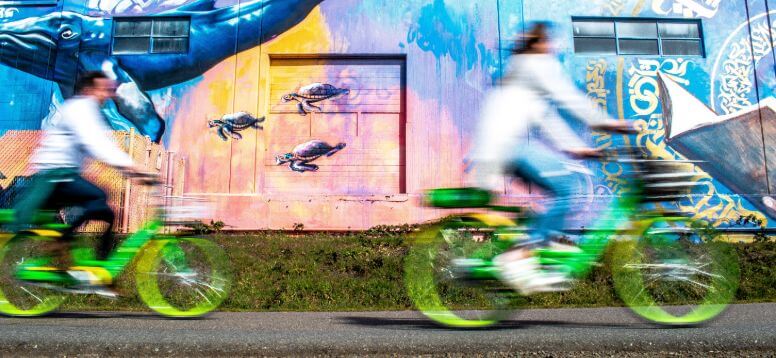 Did you know? The American Cyclists Association has designated Washington the #1 state for cyclists in America. Seattle was honored with an 8 out of 10 bike network gold award.
📍19 Things to Do in Seattle - Probably Not Very Well Known
There are also many electric bicycles in the state, which adopts the bicycle culture to both tourists and locals. Middle of town cycling is most popular in Seattle.
• Top Cycling Spots in Seattle
You can explore the most beautiful parts of the city by cycling on the Burke-Gilman Road, Elliott Bay Road, Bainbridge Island, Union Lake Loop, Interurban Trail (North), Elliott Bay Trail.
The Best Bikes For Travel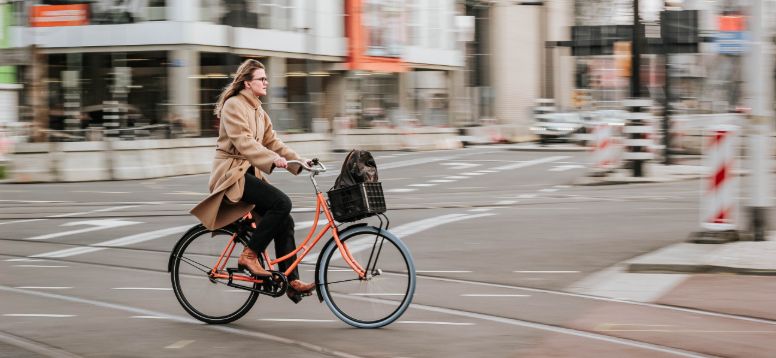 You want to travel by bike, but you are a little confused about it. Wondering which bike is best for you? For example, will you ride the bike fast or slow? Or do you need a light bike? Here are a few bike brands to help you!
Adventure Flat White
Cube Touring 2022
Fuji Touring LTD
Ridgeback Panorama
Genesis Tour De Fer 10
Trek 920
Surly Disc Trucker
You might be interested