Budapest is the capital city of Hungary, and it is one of the best places you can visit in the world. This city is divided into two sides; Buda and Pest. There are many places to see in Budapest, Hungary.
These places are Budapest Parliament Building or Hungarian Parliament Building, St. Stephen's Basilica, Gellèrt Hill, and the Danube River. For all of these magnificent places and more, a sightseeing cruise is a must in Budapest.
There are sightseeing tours, cruises, day tours, city tours, bus tours such as hop-on, hop-off tours, and walking tours to see all the beauties Budapest offers.
🇭🇺 With guided tours, you can enjoy a delicious dinner cruise, cruise on the Danube, enjoy the fascinating Danube River, taste Etyek wine in Budapest with wine tours, and with small groups, you can also enjoy thermal bath options. Here are the 8 best tours in Budapest, Hungary, to help you enjoy your time!
Explore more: Budapest Ferenc Liszt International Airport Transfer
1. Budapest Danube River Cruise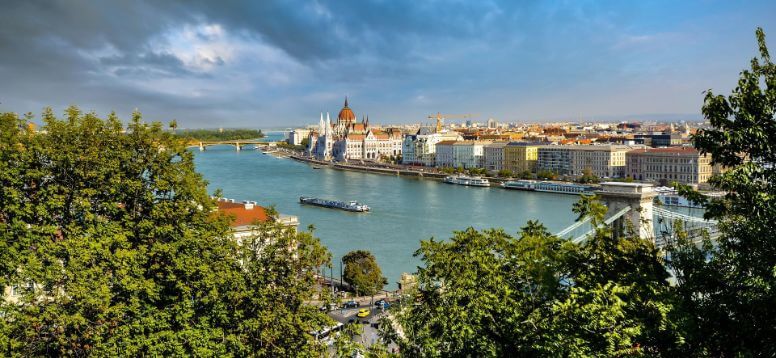 Danube River Cruise is one of the best tour options you can get while visiting Budapest. There are many different cruise options with different prices for you to choose from. You can get a night cruise with a boat to enjoy the view from the Danube River.
This costs around $20. You can also benefit from a Danube River Cruise with drinks. You will be on a boat, fascinated by the amazing view as you sip from your drink.
🏷️ This option will cost around $10- $20.
2. Budapest Dinner Cruise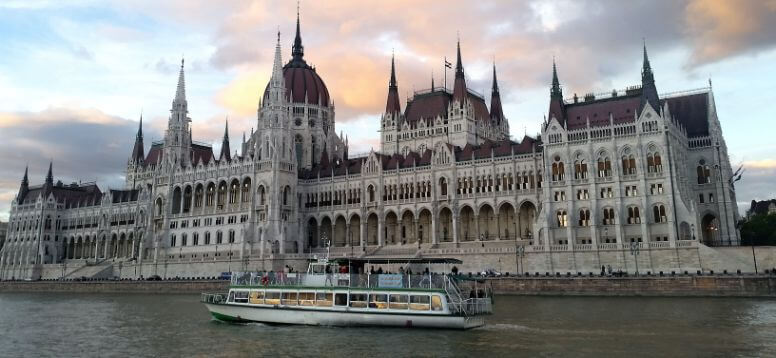 Budapest has a lot to offer regarding sightseeing and tourist attractions, but what is better is getting to enjoy delicious food as you see the tourist attractions. For this purpose, you can benefit from Budapest Dinner Cruise.
You can get a dinner cruise with candles and everything with your loved one. It will cost around $80. There is another option; perhaps a little more fun can join the game!
🏷️ A dinner cruise with live music costs around $40 - $50.
3. Budapest Private Sightseeing Cruise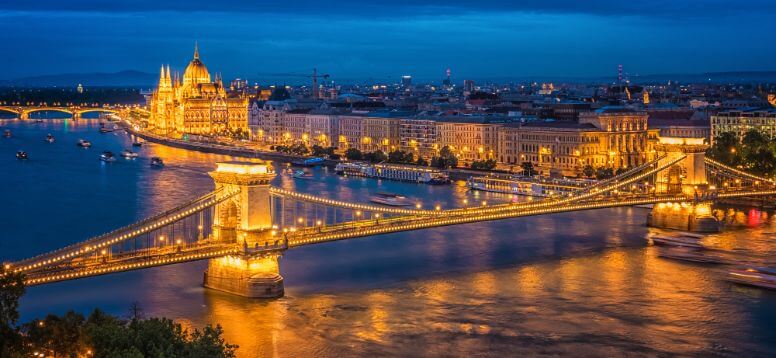 Budapest has lots of highlights and tourist attractions. That is why getting a Budapest Private Sightseeing Cruise will satisfy you. You can benefit from a Budapest Private Luxury Sightseeing Tour for around $350. This cruise will include all the highlights of the city.
You can also make your tour more individualized by sharing your requests with the guide. There is another option, which is much cheaper. You can get a Budapest tour that will last for 7 hours. It also includes lunch and dinner.
🏷️ It will cost around $80.
4. Hungarian Parliament Tour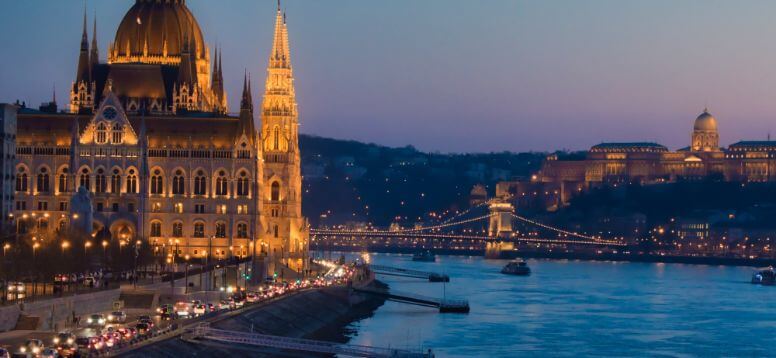 When you visit Budapest, Hungary, one of the best things to do is visit Hungarian Parliament Tour because it is super specific here.
Maybe you are interested, How to travel solo?
You can visit Hungarian Parliament Building with a guide and this way you can learn many facts and details about the place. It will be worth it because without paying a visit to Hungarian Parliament Building, your journey in Budapest would not be full.
🏷️ This experience will only cost around $25 - $30.
5. Budapest Wine Tour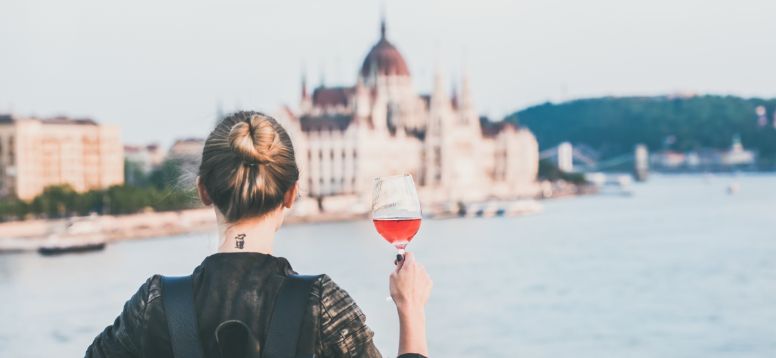 Budapest Wine Tour is one of the best options for enjoying fun tours in Budapest, Hungary. You can get a private wine tour in Budapest to taste and enjoy some delicious wine while you are here in this gorgeous city.You can go on this tour as a couple and enjoy some romantic time in Budapest.
You can also get a guided wine tasting tour that will last 2 hours for around $40. If you are considering something more, you can pay around $40 to taste wine in addition to cheese and charcuterie.
🏷️ In Budapest, Hungary, a private wine tour will cost around $160 - $170 for two people.
6. Budapest Hop-On-Hop-Off Tour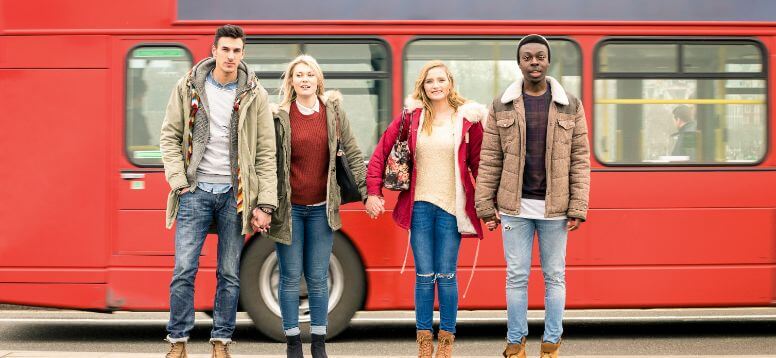 Hop-On-Hop-Off bus tours are super popular in Budapest, and that is why it is one of the best ways to enjoy a tour in Budapest. It is a simple and cheap way to get a city tour. And it is very enjoyable.
This combined tour will cost around $35 - $40, and it will show you lots of different sides of Budapest. There are also some combined tours, including hop-on-hop-off. You start with a hop-on-hop-off bus tour, and then you get on a boat. Later, you get a walking tour.
🏷️ You can book a hop-on-hop-off tour in Budapest for $16 - $17.
7. Budapest Walking Tour to Try Street Food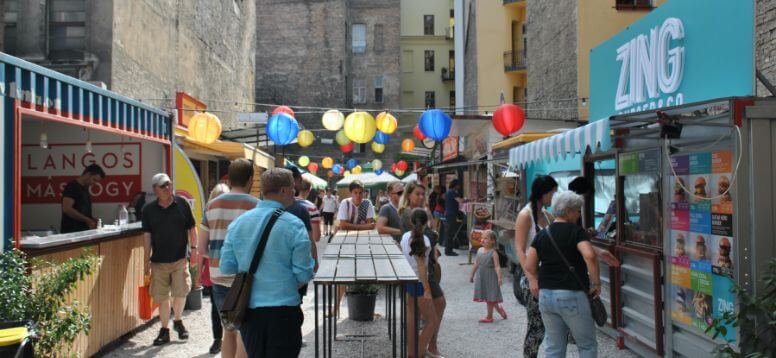 One of the most fun things to do while visiting a new city is standing on your foot and experiencing everything yourself, even if you are there with a group. That is why walking tours are super important. Yes, you are supervised and guided, but you will be concretely there to enjoy and experience everything.
⭐ How to Save Money While Travelling?
For around $70 - $80, you can get a walking tour with street food. Imagine yourself walking around the streets of Budapest and enjoying the delicious street food they offer. It sounds like the perfect plan, right?
There is another option with a walking tour, and it comes with food options, too. You can get a culinary experience with a small group and walking tour. Take your time to enjoy everything because these experiences will last forever in your soul!
🏷️ This cruise will cost around $100.
8. Budapest Bike Tour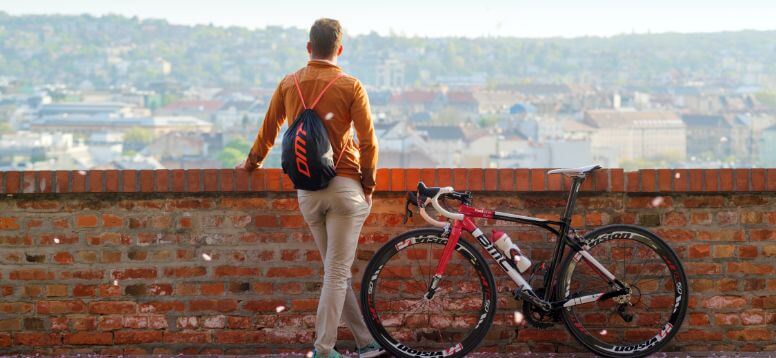 Bus tours, walking tours, boat tours… There are many different options for seeing the gorgeous highlights of Budapest, but a Budapest bike tour would be unforgettable! It lasts around 4-5 hours, so it does not take your day to the fullest.
You give your energy in exchange for some soul and eye nourishment. Amazing, right? After that bike tour, you will enjoy your meal, too. Enjoy your visit!
🏷️ You can book a Budapest bike tour with meal options for around $40 - $50.
You might be interested