Barcelona is the capital of Catalonia and the second most important tourist attraction in Spain after Madrid. The city certainly has a unique character. The Gothic quarters of the Middle Ages and Gaudi's modern architectural interpretations intertwine to form an identity. The whole city is like an art gallery. There are still a lot of galleries you can see though. Camp Nou for Barça fans, the best restaurants in the world for gastronomy enthusiasts, and of course the wonderful streets to wander around... It's hard to talk about the best things to do in Barcelona. Even if you spend weeks, things to see and do will be missing. In this article, you'll find top things to do for all tastes.
Top 16 Things to do & see in Barcelona
1. See the Sagrada Familia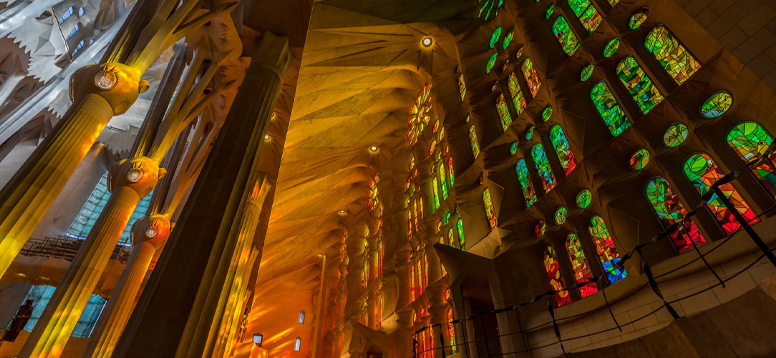 Gaudi's lifetime was not enough to finish the Sagrada Familia. Even the past many years have not been enough. So much so that it is also known as the "endless church" among the people. Do not compare this place with the religious buildings you see in other cities. You will be faced with the most extraordinary basilica in the world. You will see a different branch of fine arts in every detail, from the exterior to the interior. So don't forget to go inside. The light beams filtering through the stained glass and the quirky engravings are worth seeing.
2. Go For a Walk on Las Ramblas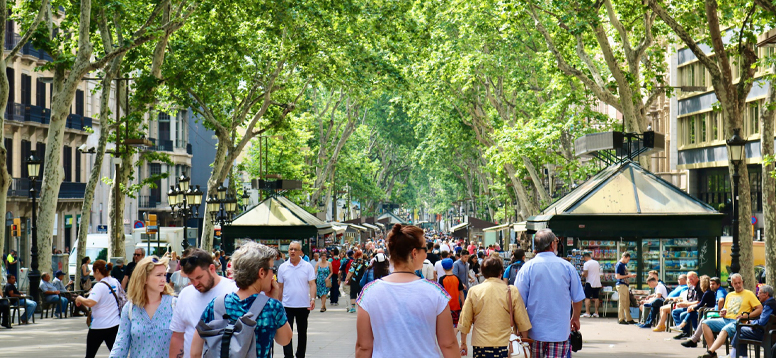 Las Ramblas is one of Barcelona's most famous streets and pedestrian-only. Along the street are trees to sit in the shade, performing artists, cafes, and restaurants. When you go towards the end of the street, you arrive at the Columbus monument. This spot is ideal for watching the magnificent sea view. One of the best things you can do for free in Barcelona is this walk. Blend in with the crowd and experience the cultural scene that has connected centuries.
3. Take a Camp Nou Tour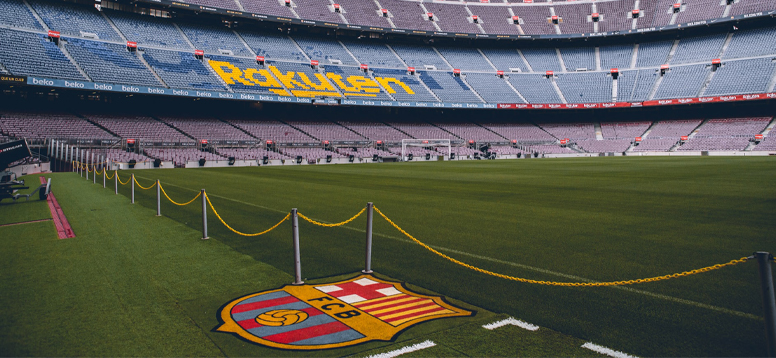 Even those who are not interested in football know the stadium of the Barcelona team. It is Europe's largest stadium and home to Barça's talented players. By taking a tour, you can visit all parts of the stadium, explore the team museum, visit the television studio and even experience the excitement of the match by walking through the tunnel leading to the field. We recommend booking early to skip the ticket line.
4. Visit Park Güell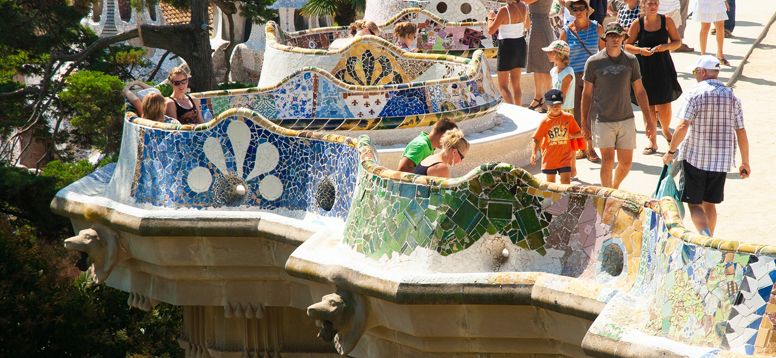 Park Güell is one of the most interesting places in Barcelona. Visiting this place is one of the best things to do with kids. The park, designed by Gaudi, who has put his signature all over the city, makes you feel like you are in a fairy tale. Wandering among the mosaics and impressive architectural works is as if you are in a different world. Park Güell is located in La Salut in the Gracia region. You can easily reach it with the Vallcarca Metro.
5. Watch a Flamenco Show at the City Hall Theater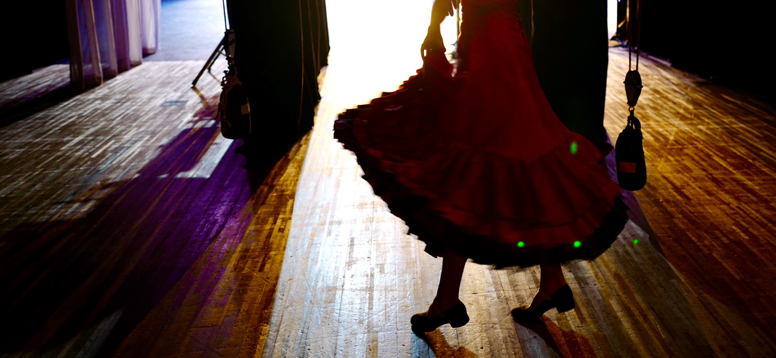 The City Hall Theatre, which is on the UNESCO World Heritage List, hosts many shows for those who want to get to know Spanish culture better. Flamenco dances are especially popular. An expression of love, passion, and rebellion. You will be amazed by the Spanish women who accompany the guitar rhythms with their hard dance figures. Combined with the magnificent ambiance of the theater, it can't be beaten.
6. See La Pedrera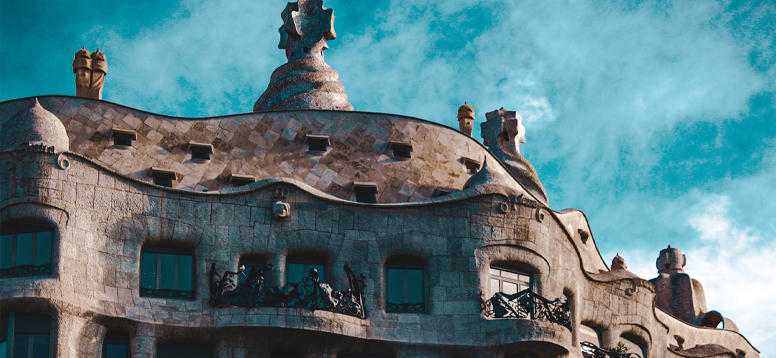 Another masterpiece by Gaudi. The official name of this apartment with 33 balconies is Casa Mila, but it is also known as La Pedrera, meaning "the Quarry". Its exterior, which resembles natural stone, feels like it was shaped by the wind. The sense of motion it creates in viewers transforms the building into a living organism. This interesting structure is one of the must-see things in Barcelona.
7. Explore the Picasso Museum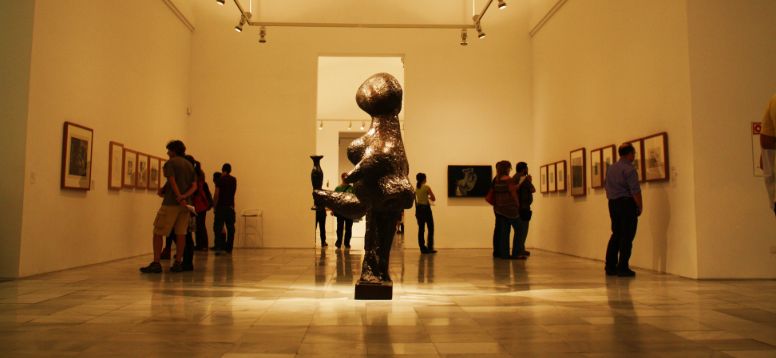 You can watch the early works of Pablo Picasso in the museum, which is located in a medieval gothic mansion. You can get an idea of how Picasso wanted to innovate the art of painting before creating his most famous works. Visit Palau Aguilar, Palau del Baro de Castellet and Palau Meca to see the permanent collection. For temporary exhibitions, you can see Palau Finestress.
8. Eat at Lasarte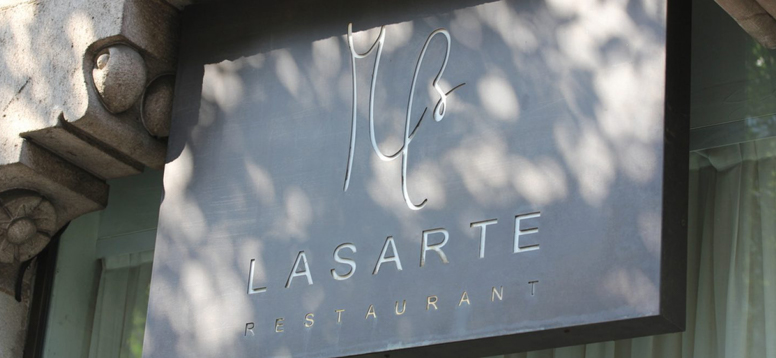 Led by the famous chef Martín Berasategui, Lasarte is one of the most famous restaurants in Barcelona. You can taste the most sophisticated pieces of international and Spanish cuisines in a contemporary and relaxed atmosphere. There are flavors you can't find anywhere else, such as Duroc pork trotters with artichokes and calamari tartare. You can have a great tasting night at this restaurant, which offers innovative flavors with fresh products in all seasons.
9. Experience Enigma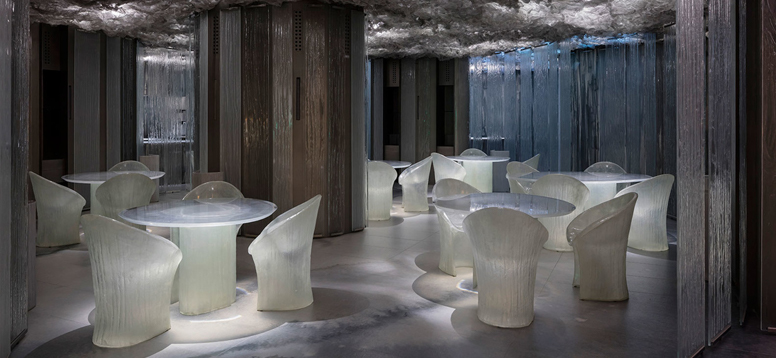 Enigma is a restaurant, but everything is worthy of its name. Designed like an art installation, the space offers a purely conceptual experience. The only thing known about the menu, which is kept as a secret, it has a personal gastronomic understanding. Finding a place is not easy as a meal takes around three and a half hours. Generally, reservations are required months in advance. Guests are not allowed to post food on social media. It may also not be suitable for children and vegetarians.
10. Get Lost in the Gothic Quarter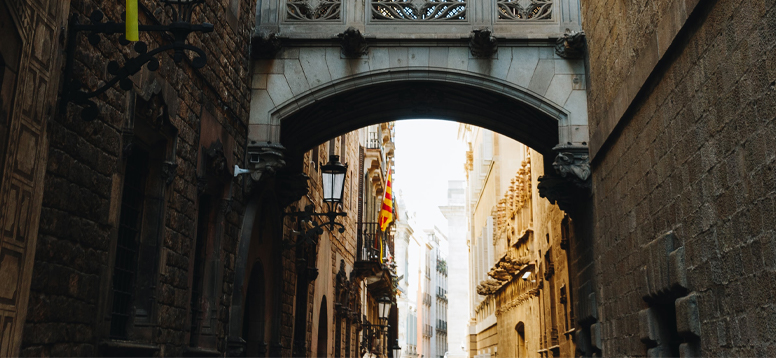 The streets of Barcelona's old town are labyrinthine and traffic-free. Just walking around witnessing history can be the best thing to do here for free. You will find a different detail and something to fascinate in every corner. The Gothic Quarter has great places, delicacies to taste, and lots of things to do. Afterward, you can also stop by Pase de Gracia for shopping.
11. Visit Santa Maria del Mar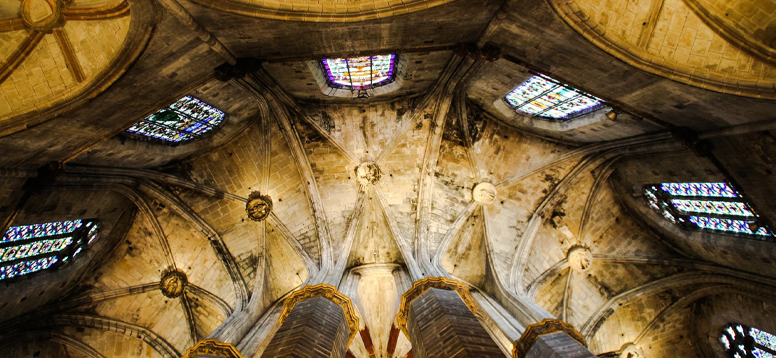 There are many historical buildings and architectural works to see in Barcelona, but Santa Maria del Mar is one of the free ones. The church, which was built in the 14th century in 54 years, is a wonderful example of Catalan Gothic. While its exterior shows strength with its tough and mighty appearance, its interior creates a spacious and bright feeling. You will be amazed by the magical atmosphere that emerges when the light and stained glass combine.
12. Check Out Casa Amatller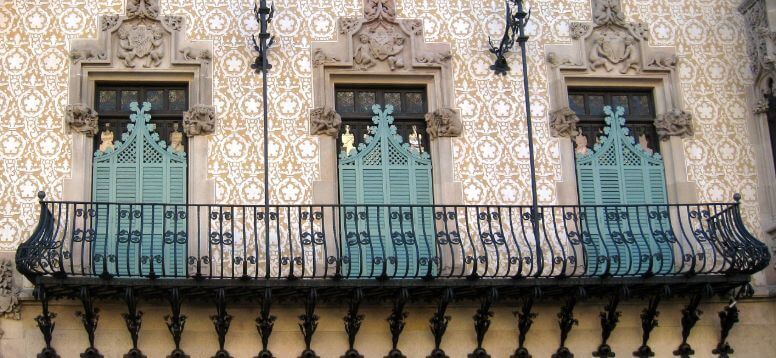 An iconic building that will grab your attention when looking for a place to eat in Illa de la Discordia. You will feel that you are slowly approaching this structure, which is an important representative of Catalan Modernism. Indeed, it is one of the city's best-known spots, and locals might mention this building when guiding someone. Ideal for meeting up with your friends in Barcelona.
13. Discover Labyrinth Park of Horta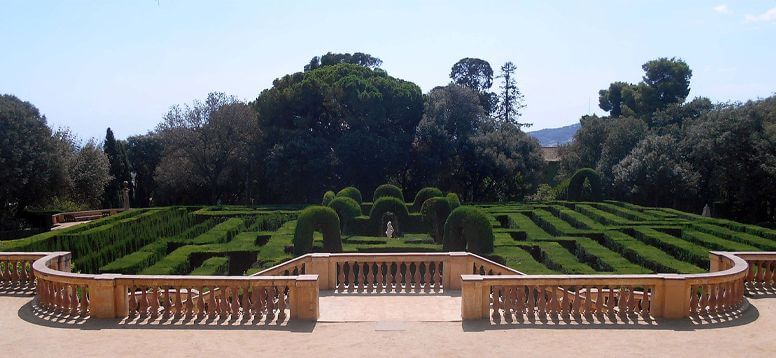 Barcelona's oldest garden, and with its maze-shaped design, has been appealing to visitors for centuries. The construction of Parc del Laberint d'Horta, with its original name, began in the 18th century and continued until the middle of the 19th century. It offers a wonderful mix of Italian, Neoclassical, and Romantic architecture. It can be a unique and funny experience challenging your friends to pass the maze as soon as possible.
14. Learn the History of Pornography at the Barcelona Erotic Museum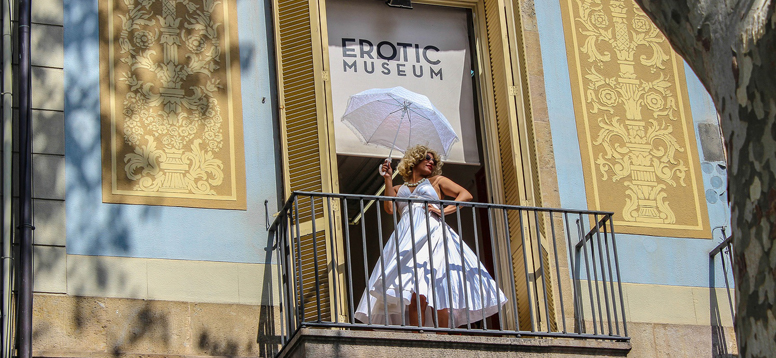 This museum is unlike any other museum in the city. The kind that can make your blood pump faster and increase your body temperature. Originally known as Museu de l'Erotica de Barcelona. This modest and unusual collection says a lot about the sex culture and pornography of different cultures. Open the doors of the pleasure world of different civilizations such as Orientalism, Kama Sutra, Japanese Shinga and Edo Period, popular culture, and many more.
15. Enjoy the Sun on Beaches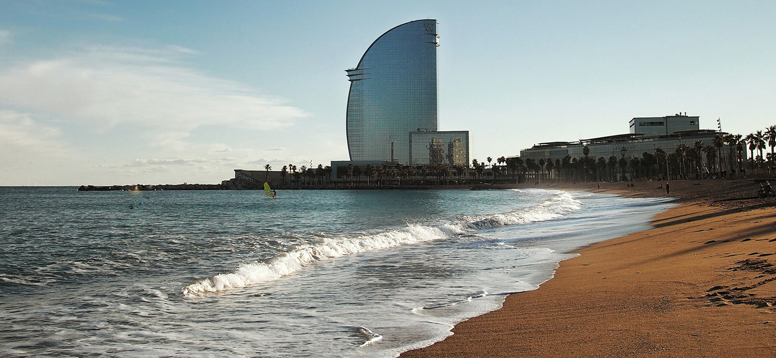 Barcelona's waterfront boardwalk continues for miles. It stretches from Barceloneta to Diagonal Mar. You can go to the more touristy beaches such as San Sebastia, or you can choose to hang out in the stylish shops and bars of Barceloneta. Take a walk for about an hour, and rest at the shopping center in Diagonal Mar. It's a totally free activity if you can manage not to shop at the glamorous stores.
16. Shop at the Historic La Boqueria Market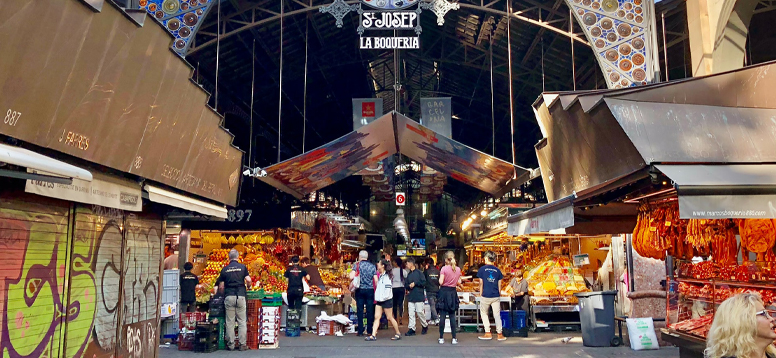 The Boqueria market epitomizes a 200-year history of trade and the shopping experience of locals. You can even spend hours just observing and listening to the spirit of Barcelona. The stalls of fishermen, greengrocers, butchers, and more are always open. If you get tired of wandering you can sit in one of the bars and have a beer.
You might be interested