It's always great to hear about new holiday ideas. There is no age to have fun. Theme parks are a great option to spend hours in huge entertainment centers, have fun like children, and have a great day.
Adding the world's best amusement parks to your vacation plans makes perfect sense to create unforgettable memories.
If you're interested enough, you might want to do some research on theme park names. This content is a comprehensive guide to the best theme parks in the world. By the way, if you are wondering about the difference between theme parks and amusement parks, please continue reading to find out!
Best Theme Parks in the World
First of all, we would like to clarify this. Theme parks and amusement parks serve the same purpose. Both invite their visitors to an unlimited and satisfying entertainment.
However, while a theme park attracts the attention of tourists as a result of combining a wide variety of themes, an amusement park is an area that fascinates people with its roller coasters and magnificent toys. So what are the most visited theme parks? If you want to see the top 10 amusement parks worldwide, you should keep reading.
READ MORE: Interesting Traditions Around the World
1- Walt Disney World Resort, ABD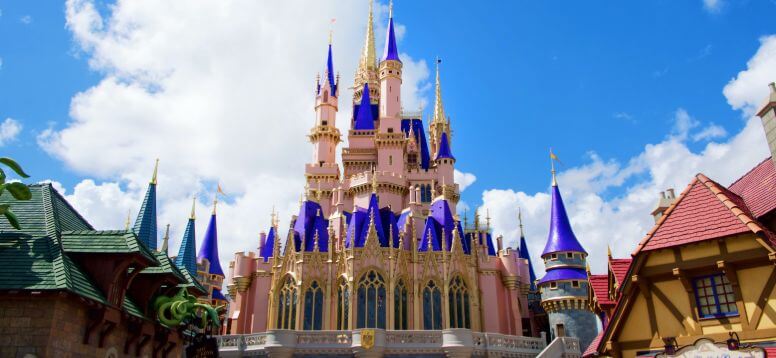 Walt Disney World Resort is the best amusement park in the USA. Ranked among the best amusement parks, Walt Disney World is a dream place. Located in Orlando Florida, the resort has 4 magnificent parks.
It is on the theme of fairy tales and Disney characters.
Epcot has two distinct sections, Future World, which features space-themed rides, and World Showcase, a place to explore the world.
Disney's Hollywood Studios
This area, where you can explore Disney World Studios, which is active throughout the year, has been created in an unusual structure. The studios are a great attraction for people of all ages to visit and get to know the Disney characters that lock us all on the screen. Are you ready to meet your favorite Disney characters?
Animal Kingdom, the largest theme park in the world with an area of ​​230 hectares, is a magnificent park that makes you feel like you are watching a fantastic movie in 3D. Go on an adventurous trip like life with wild animals, breathtaking jungle trails, high speed rides!
Ticket: Daily ticket prices start from the cheapest 101 USD.
2- Universal Studios Singapore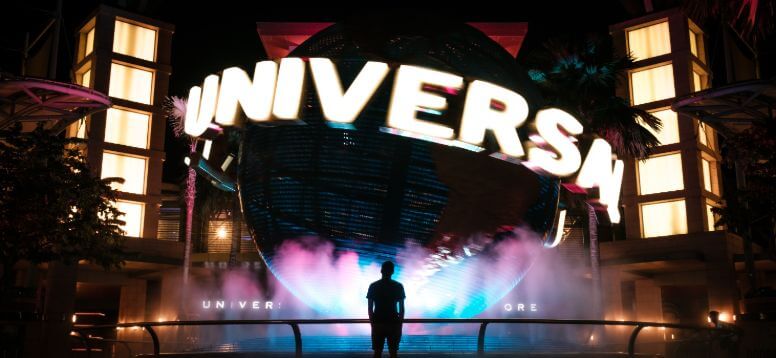 Universal Studios Singapore, the only one of its kind in the Asian continent, is located in Resorts World Sentosa.
It is on the list of the best theme parks in the world with its exciting shows and breathtaking rides, and there are 4 great activities for you at Universal Studios.
It features 24 attractions located in 7 theme areas including Hollywood, New York, Sci-Fi City, Far Far Away, Madagascar, The Lost World and more.
Battlestar Galactica
It is Universal Studio's most popular activity. Only the most daring can participate in this activity!
If you're scared, you should watch the contestants.
You will be incredibly excited to watch others drive by staying below.
Ticket: Daily ticket prices start from the cheapest 74 SGD.
READ MORE: Best Autumn Festivals in Europe
3- Paris Disneyland, France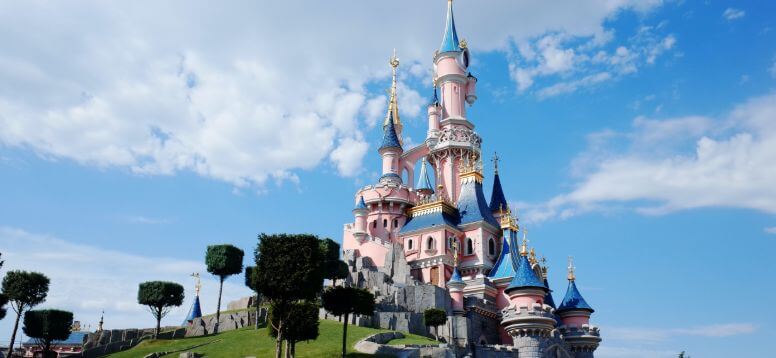 Disneyland Paris, Europe's first Disneyland opens the doors of a magical world to its visitors.
Perhaps the most well-known amusement park in the world, this place is located on the outskirts of Paris.
This large park reflects all the French features with its magnificent castles, fun street decorations.
The most popular activities available at Disneyland: Space mission 2, RC Racer, Tower of Terror, Indiana Jones and Star Tours.
However, exploring movie scenes and design backgrounds would be a great outing for adults.
Paris Disneyland attracts tourists from all over the world with its entertainment complexes, roller coaster park adventure, musicals and shopping areas surrounded by incredible themes such as Big Thunder Mountain and Pirates of the Caribbean.
Ticket: Daily ticket prices start from the cheapest 57 UDS.
4- Aquaventure Water Park, Dubai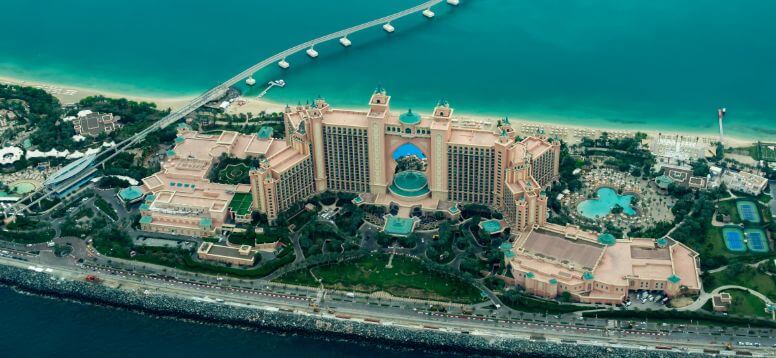 Located in the United Arab Emirates, Aquaventure Water Park is the largest water park in the world.
This place, where you will feel the adrenaline in your whole body, is a great option for people who want to have fun like crazy with its huge water slides, fairytale carnivals and excursions that will increase your heart rate.
This theme park is designed for you to witness the lives of the most interesting sea animals.
Enjoy the fun with 105 record breaking slides.
Also explore the marine life, Shark Lagoon at Aquaventure Academy.
Do not even leave this place without going on a shark safari.
But be prepared: you will encounter such an experience for the first time in your life.
Are you ready to see countless stingrays?
Ticket: Daily ticket prices start from the cheapest: 1900 INR
READ MORE: Famous Landmarks in the World
5- Six Flags Magic Mountain, ABD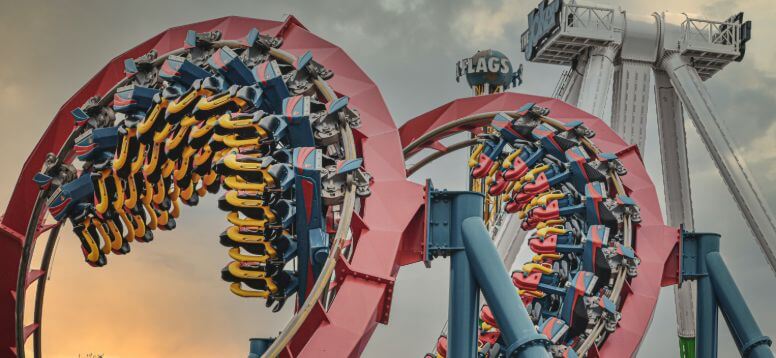 Defined as the excitement capital of the world, Six Flags Magic Mountain is among both the oldest and the best amusement parks.
Located in Los Angeles, this park is an attraction with the most roller coasters in the world.
There are 19 huge roller coasters here.
Don't forget to enjoy Apocalypse, Batman the Ride, Dive Devil and gold rusher at Six Flags Mountain, a great entertainment area for families and children alike.
Ticket: Daily ticket prices start from the cheapest: 92,99 USD.
6- Gold Reef City, South Africa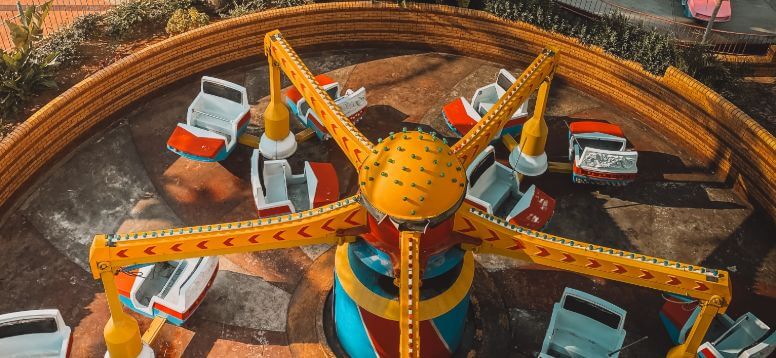 If you want to go to the family theme park, Gold Reef City might be the place you're looking for.
The most important feature of the park is that it has the world's first and only reverse Giovanola train.
However, there is also a great museum where toys such as the Golden Loop and The High Flying Maverick are located.
In this museum, which is about gold mining, you can access information and visuals that will open your horizons.
The park, which was designed in honor of 1971, was also chosen as the coolest theme park.
Ticket: Daily ticket prices start from the cheapest: 215R
7- Alton Towers, United Kingdom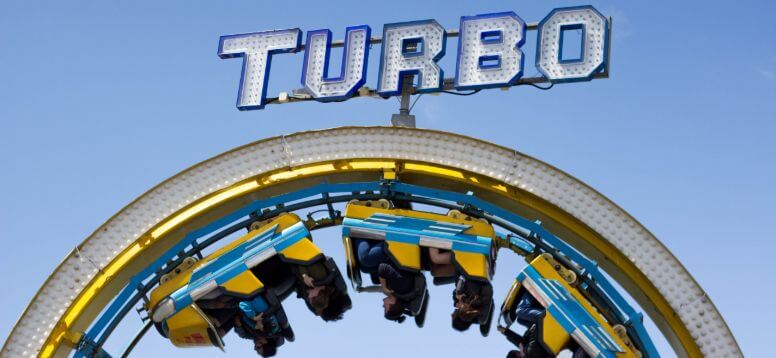 Would you like to experience both entertainment and a historical attraction?
Established in England in the 1980s, the park was opened for the purpose of a hotel complex with treatment.
In addition, Alton Towers, with its fun water parks, is known as the center of unforgettable entertainment in Tropical Caribbean themes, mini golf course, paradise plumbers, Master blaster water train and exciting rides at Alton Towers.
Finally, it has been recognized as the most visited theme park in Europe.
Ticket: Daily ticket prices from the cheapest: 32 Pound.
8- Efteling, Netherlands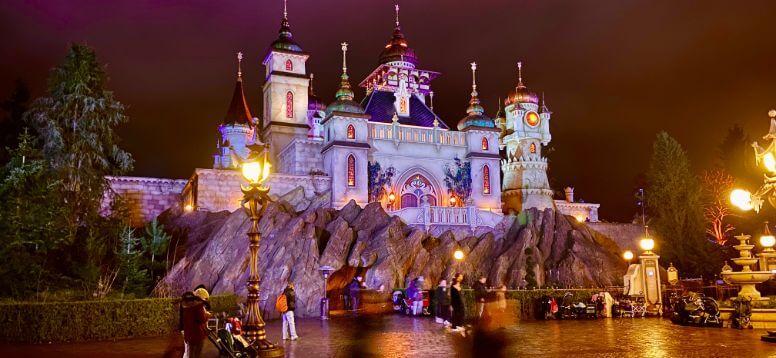 In this park, you will see entertainment centers where you will witness very interesting fantasies.
With this amusement park located in the Netherlands, you can go back to your childhood and do whatever you want freely here.
You can rejuvenate your soul with adrenaline-filled toys, carnivals, fantasy areas and favorite cartoon characters.
Be the protagonist of an adventure you will never forget with the Flying Dutchman, Pinocchio, Polka Marina, Half moon, Baron 1898, Fata Morgana and Ravelin.
Ticket: Daily ticket prices from the cheapest 35.50 EUR
9- Portaventura, Spain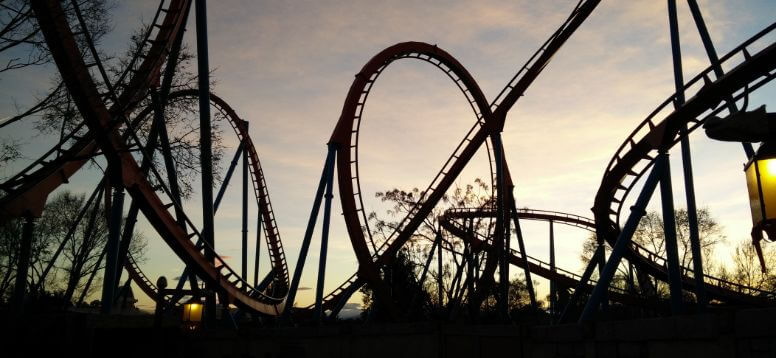 Port Aventura, which consists of sections devoted to concepts, is a huge theme park where you can dominate both entertainment and world cuisine.
Portaventura, one of the most visited amusement parks in the world, is a large amusement park that touches on iconic elements of countries such as the Mediterranean, Far West, Mexico and China.
When you come here, you will want to ride every toy you see.
For this, we recommend that you make a program considering the toy times in the park.
Also, most visitors to Portaventura recommend purchasing the express card.
Ticket: Daily ticket prices from the cheapest 40 EUR
10- Tivoli Gardens, Denmark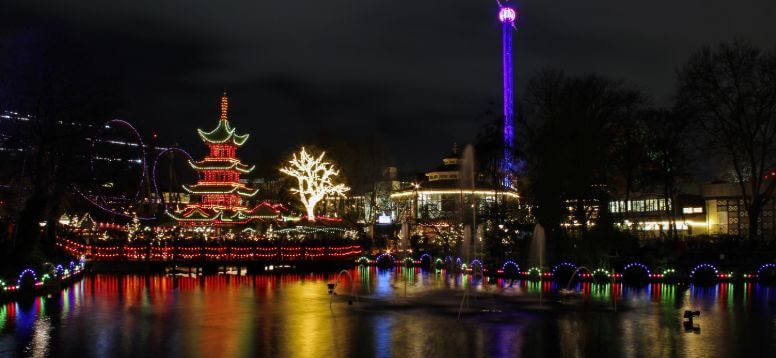 Boasting the best roller coasters in the world, Tivoli Gardens might be the ultimate theme park for adults.
With the Rutschebanen, an original train, located in the park, which is among the oldest amusement parks, you can experience moments of adventure around the tracks built in and around the mountain.
Apart from this, exotic buildings, magnificent theaters, bandstands, fragrant flower gardens and restaurants with delicious food will also be a wonderful experience.
Ticket: Daily ticket prices from the cheapest 110 DKK.
FAQ - Theme Parks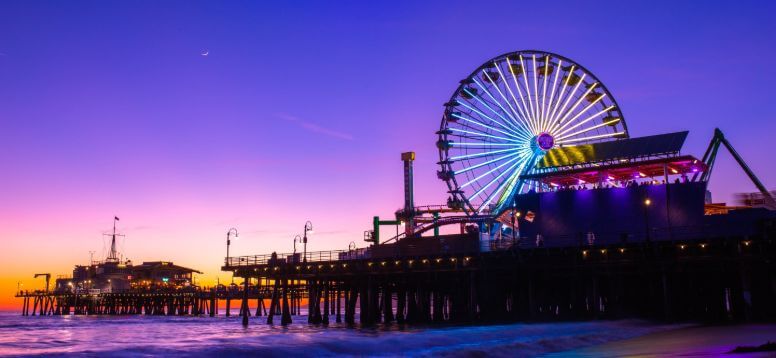 What are the cheapest theme parks in the world?
Located in China, Chimelong Paradise charges an average of 52 cents per game, making it the cheapest theme park in the world. Apart from that, Wonderland Park in Canada is another cheap amusement park that costs only 76 cents per ride.
What are the most expensive theme parks in the world?
The 3 most expensive theme parks in the world were chosen respectively Universal Studios Hollywood, Walt Disney World, Florida and SeaWorld Orlando, Florida.
Where should I go for the Harry Potter theme park?
Who doesn't love Harry Potter? Universal Studios and the Islands of Adventure in Orlando are home to all areas of witchcraft and witchcraft.
Where is the longest roller coaster in the world?
The world's longest roller coaster in Japan is known as Steel Dragon 2000. Its total length is 1.54 miles.
You might be interested