It's a little confusing to find the luggage set that best suits your travel needs, isn't it? Moreover, if you are looking for something both affordable and quality, we recommend that you do really good research.
Before buying a suitcase set, some details about your trip should also be considered. For example, you may be planning a long vacation or going on a family trip and you need a full suitcase for it. The best choice of luggage for long trips are those with security features and extra compartments.
You can also go on a business trip or an adventurous trip. In short, you need a suitcase, but you don't know which one is the most useful for you. You don't even know anything about brands. Well, Which brand of luggage is the most durable? Then check out this article we prepared about the best travel luggage sets and their features!
Best Luggage for Families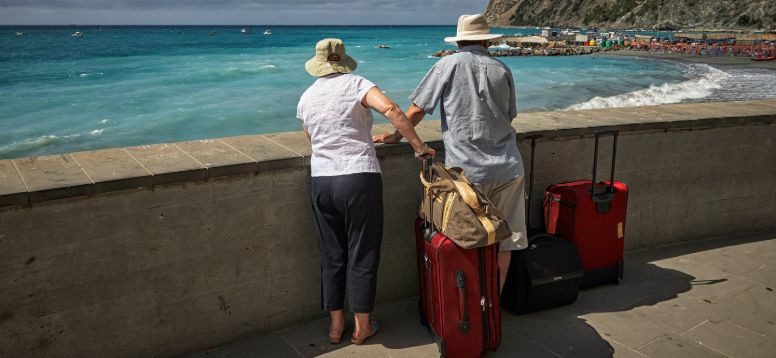 Equipped suitcases are needed for family holidays. With the 4-piece family luggage sets, the items can be used throughout the journey, at least to everyone's heart. It is also very important that these crowded and multi-furnished suitcases are easy to carry and have maneuverability. Therefore, it is sufficient for all suitcases to be made of light material with 4 wheels.
Best Luggage for Long Trips
How long do you go on vacation? Bag preparation can be a bit of a problem for long trips. Have you decided what to take with you? What season are you in? Because if you are going on a long journey in the winter months, you need to take thick and heavy items with you. You need a solid and durable suitcase for best luggage for international travel. At the same time, it would be good to have net fastening straps and more pocket details. People who go on long trips mostly prefer to use 2-pack luggage sets, which is 29 inches high -12.5 inches wide and 1 medium size.
Best Luggage for Frequent Flyers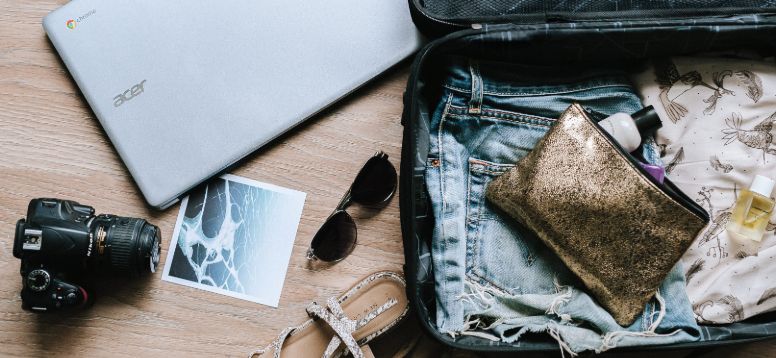 It will be best for frequent flyer travelers to choose a baggage that complies with flight regulations. No matter where you go, traveling regularly has already become your lifestyle. However, people who travel frequently by plane generally prefer to use hand luggage. Not to mention hand luggage. The size and weight of the bag to be carried in the cabin is as important to you as the cabin crew. Apart from that, the list of best luggage for frequent flyers includes handbags, soft backpacks, rolling backpacks and light suitcases. You can choose from these varieties according to your needs and belongings.
Best Luggage for Infrequent Flyers
You may not travel often or do not like to travel. However, sometimes we may have to go somewhere, even if we don't prefer it. However, people who do not travel a lot are not very experienced in preparing suitcases. They do not know what to put, where and how. They usually buy cheap luggage sets and use them for years. I don't know if this really makes sense. However, for those who rarely travel, sturdy and multi-pocket luggage will be the best choice.
Best Luggage for Business Travel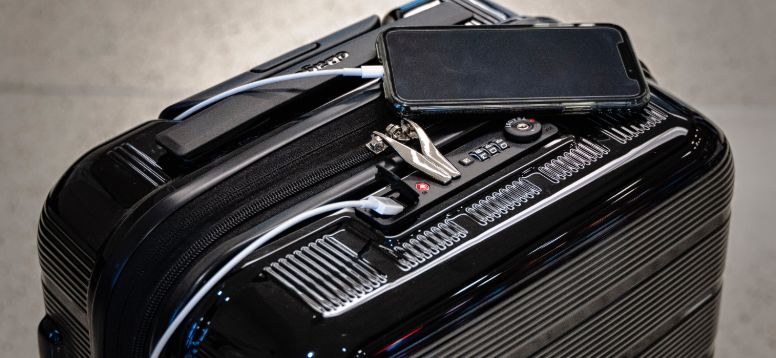 The best luggage option for business travel is mostly wheeled and lightweight handbags. It is very important that the bag used for electronic equipment, which is indispensable for business trips, is designed from a durable and waterproof material. However, suitcases with removable batteries with USB connection will also be useful for business travelers.
Best Luggage for Adventure Travel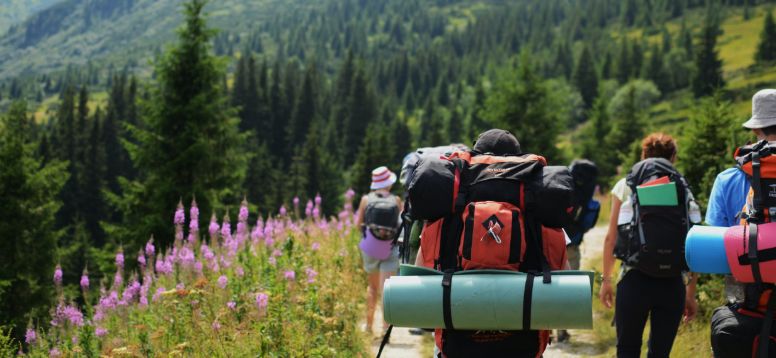 Very sturdy and plenty of pocket backpacks are a must for adventurous trips. Especially the camping bags, which can increase in size due to the small but hidden compartments of the area they cover, are designed in a user-friendly structure with a seat belt system. The best luggage option for adventure trips should be wide and light, resistant to rain and heat, with back, waist and padded shoulder support. The mesh compartment on the back for ventilation is an excellent detail, especially for those who travel in the summer. These products, which are bags of at least 40 liters; It can go up to 50 - 60 and 70 + 5 liters.
Best Luxury Luggage
For those who do not compromise on quality and comfort, the best travel luggage is the luxury one. Especially women luggage sets are often produced from unique and high quality materials and presented to the market. Eye-catching and functional suitcase sets are often produced by luxury brands. Among the best suitcase brands for those who carry their wardrobe with them; Names include Globe-Trotter, Fendi, Rimowa, Steamline and Ghurka. Most of these luxury suitcases are made of water resistant, swivel body, 4 pairs of swivel wheels, locked compartments, top quality fabrics and leathers.
Best Classic Hardside Luggage
Hardside luggages are easy to clean and robust products. These suitcases, which are resistant to adverse environmental conditions and weather, mostly contain polycarbonate. They may be a little more expensive as they are heat resistant. Top brands of classic hardside luggage include SHOWKOO and Delsey Paris Titanium Hardside expandable bag. Samsonite Omni PC Hard Side Luggage is interpreted by its users as "indestructible and scratch resistant".
What to Look for in a Good Luggage Set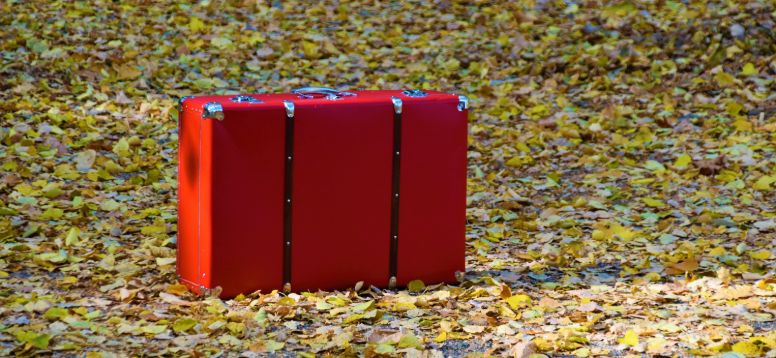 How much do you intend to invest in luggage sets? Maybe you'll spend a fortune. So, what should be considered when buying a suitcase set? Is hard or soft luggage better? Are you going to travel by plane or by train? Here are some things to consider when buying suitcase sets:
Dimension
If you are traveling with hand luggage, you need to pay close attention to the sizing procedures of the airline. While the size of a bag is not important for a train or bus, it is extremely important for air travel.
Although the cabin baggage size of each airline is different, there is no harm in choosing 22 inches x 14 inches x 9 inches on average.
Wheel
Perhaps the most important feature of a trunk is its wheels. Especially large suitcases, which are difficult to carry due to the weight, should consist of 4 wheels with high maneuverability, recessed 360 degrees rotating. If you prefer luggage sets with these features, you will feel comfortable throughout your journey.
Hardness
Suitcases made of plastic materials are often flimsy and prone to cracking. Instead of these products, which are likely to let you down during your journey, you should prefer hard structure, metal zippered and locked bags.
Pockets
What is a good piece of luggage? Think of a very high quality, huge suitcase consisting of a single compartment. Do you think it is enough? Not us. If you put all your stuff in the same place, how will you find it? However, a suitcase with mesh pockets in which underwear, care products, accessories and technological tools are in separate compartments will make your work easier.
Best Luggage Sets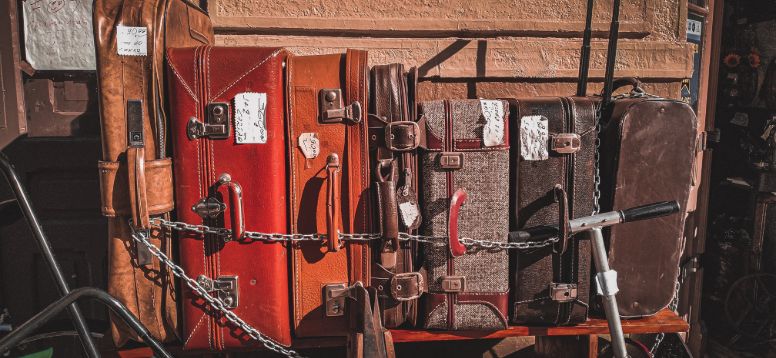 The best luggage sets are what you need. For example, you are an adventure traveler. Therefore, the suitcase for a business traveler may not be suitable for you. Or your little girl is going on a school trip and she needs a bag. Then you can consider buying a cute luggage set. Your budget is tight and you don't want to spend tons of money for a few days trip. Then take a look at the cheap luggage sets that are sold second hand on the internet.
Where to buy luggage? Nowadays, everyone is aware of the power of the internet. People do almost all their shopping online. If you are planning to buy a suitcase set, you can do this through online shopping sites. You can find and buy the most luxurious, lightest, best quality, most useful or cheapest suitcase sets you need, especially on these powerful and brand-known platforms such as Amazon and Ebay.
You might be interested