Which are the best places to visit in India as a tourist? There is a lot to choose from the best Indian tourist places, it can be hard to choose just one without getting overwhelmed by the sheer number of them. From the hustle and bustle of Delhi and Mumbai to the serenity of the Himalayas and Southern beaches, from the Arabian Sea to the Bay of Bengal, India has some of the most famous places in the world for tourists.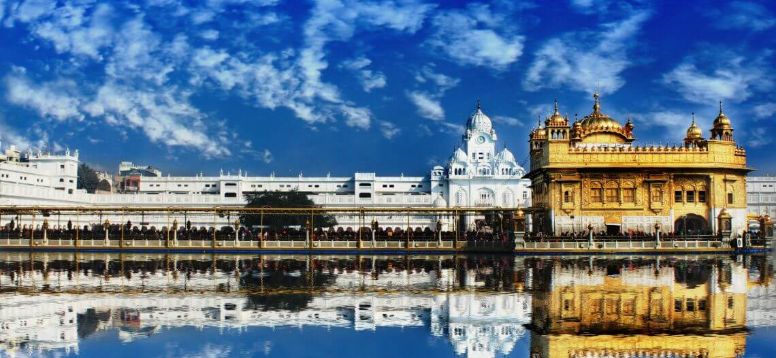 🇮🇳 But which is the No 1 tourist place in India? Here is a list of some of the best Indian tourist places to visit.
Top 10 Indian Tourist Places to Visit in 2022
Are you planning to visit India? If yes, then you must be aware of the fact that India is a vast country with so many tourist places to visit. It can be quite hard to choose which places you should visit in the limited time you have. So, we have made a list of the 10 best Indian tourist places for you. This list will help make your decision easier and ensure that you make the most out of your trip to India. So, without further ado, let's get started!
1. Goa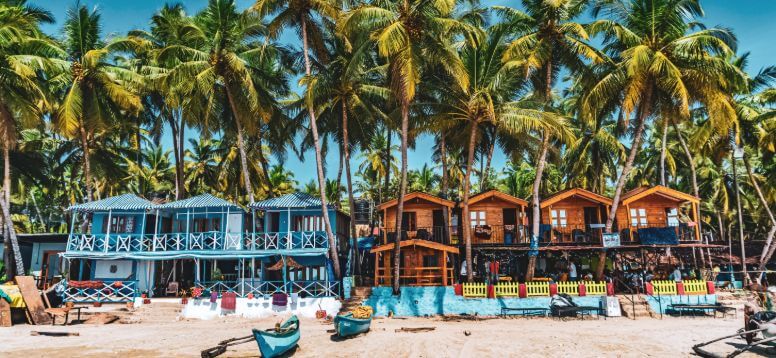 Goa is a popular tourist destination in India thanks to its beautiful beaches, colonial architecture, and diverse culture. Portuguese colonists first arrived in Goa in the early 16th century, and the region remained under Portuguese rule until 1961. As a result, Goa has a unique mix of Indian and European cultures that can be seen in its food, art, and architecture. This hybrid culture makes Goa one of the best Indian cities to visit.
While most visitors come for the beaches, there are also plenty of other things to do in Goa. Some popular attractions include the Basilica of Bom Jesus, Fort Aguada, Anjuna Beach, and Dudhsagar Falls. Goa is also home to some world-class golf courses and resorts. It is one of the most popular destinations in India for many.
2. Jodhpur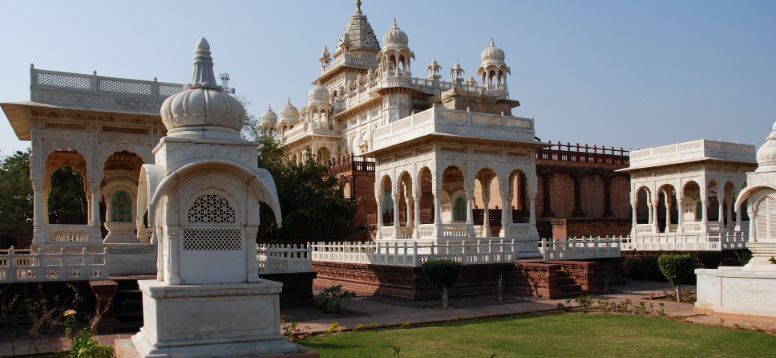 Jodhpur, also known as the Blue City, is a major tourist attraction because of the stunning Mehrangarh Fort, which is one of the largest forts in northern India. The fort is located on a rocky outcrop and is an impressive sight. There are also many other attractions in Jodhpur, such as the Uday Bhawan Palace Museum and the Clock Tower. The city is also well known for its handicrafts, particularly textiles and blue pottery.
👉 May be interested: How to Save Money When Traveling?
3. Hill Stations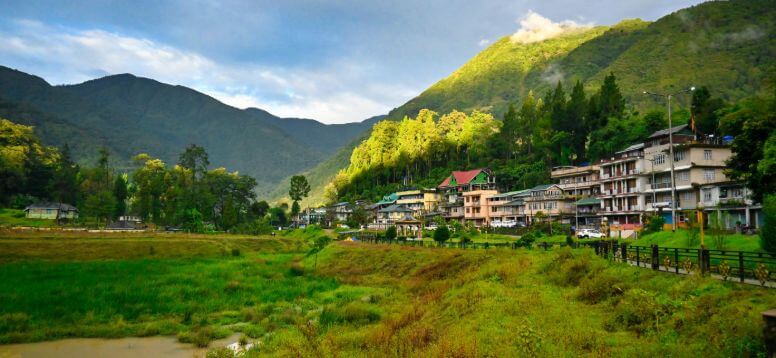 Hill stations in India offer scenic landscapes and cooler climates, making them popular Indian tourist places. Some of the most popular hill stations in India include Shimla, Mussoorie, Nainital, and Darjeeling.
Hill stations are often located in the mountains, where the air is cooler, and the views are more scenic. They offer a break from the heat and humidity of the lower elevations, and many have been developed as tourist destinations with hotels, restaurants, and shopping areas.
4. Uttar Pradesh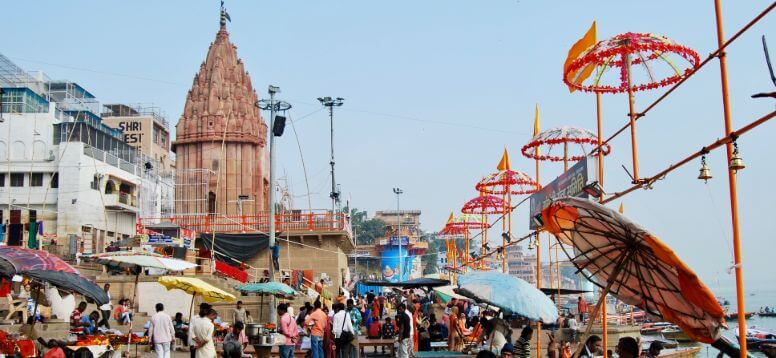 Uttar Pradesh, home to the Taj Mahal, is one of India's most popular tourist destinations. The state is known for its rich culture and history, as well as its diverse landscape, which includes everything from the Himalayas in the north to the Ganges River in the south.
Tourists flock to Uttar Pradesh to see some of India's most famous landmarks, including the Taj Mahal, Varanasi (the Hindu holy city), Fatehpur Sikri (the Mughal palace complex), and Agra Fort, a UNESCO World Heritage Site. The state is also home to a number of other attractions, including temples, fortresses, and wildlife sanctuaries.
5. Udaipur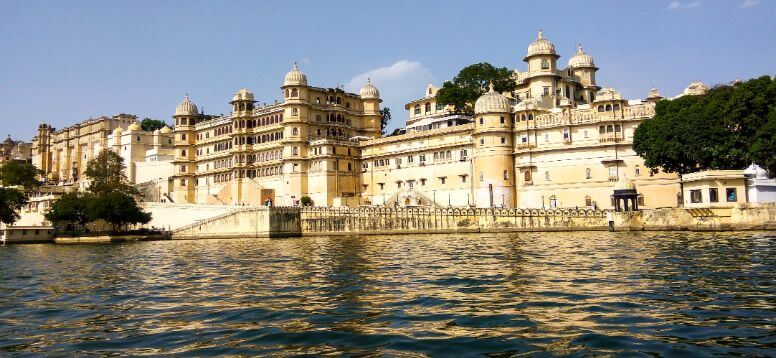 Udaipur is one of the most popular tourist destinations in Rajasthan, India. The city is renowned for its lakes, palaces, temples, and gardens. Some of the most popular tourist attractions in Udaipur include the City Palace, Jagdish Temple, Lake Pichola, Saheliyon ki Bari, and Fateh Sagar Lake.
The City Palace in Udaipur is a palace complex that was built by the Maharana of Mewar, and it is now a museum. The Jagdish Temple is a temple dedicated to the Hindu god Vishnu located in Udaipur, Rajasthan, India. It was built by Maharana Jagat Singh II in 1651 and is the largest and most famous temple in Udaipur.
6. Ladakh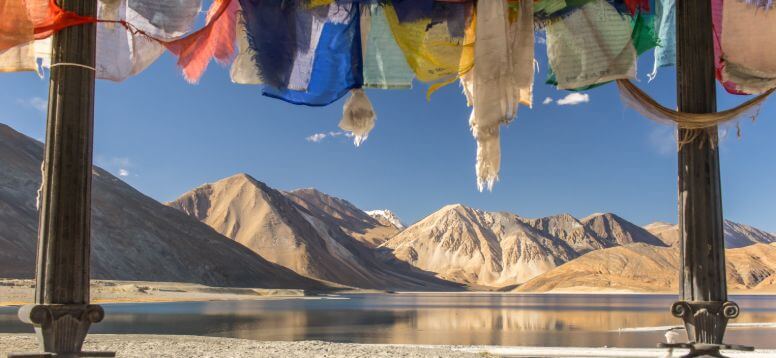 Ladakh is a high-altitude desert mountain region in the northernmost reaches of India, just south of the Himalayas. The region is renowned for its incredible beauty and diversity, with towering snow-capped peaks, pristine turquoise lakes, dramatic landscapes, and colorful Tibetan Buddhist monasteries. If you are interested in those kinds of stuff, it is one of the Best Indian Tourist Places.
Ladakh is also home to some of India's most interesting and hospitable people, who are known for their generous and warm hospitality. Tourists can enjoy a wide variety of activities in Ladakh including trekking, camping, white water rafting, fishing, biking, and sightseeing.
👉 Article suggestion: Best Theme Parks In The World
7. Punjab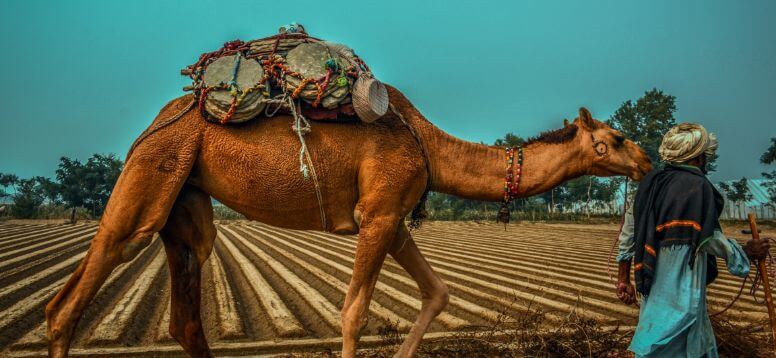 Punjab is a state in North India that is known for its rich culture and majestic scenery. As a tourist attraction, Punjab offers a wealth of cultural experiences and opportunities to view stunning landscapes. Some popular tourist destinations in Punjab include the Golden Temple in Amritsar, Thar Desert, the Wagah Border Ceremony, and the city of Chandigarh.
The Golden Temple, or Harmandir Sahib, is the holiest site in Sikhism and is located in Amritsar, Punjab, India. It was built by Guru Arjan Dev Ji in 1578 and is a major tourist attraction. The temple's name derives from the fact that it is covered in gold foil. It is a place of pilgrimage for Sikhs and many visitors come to bathe in the holy waters of the Amrit Sarovar, which surrounds the temple.
8. Kanha National Park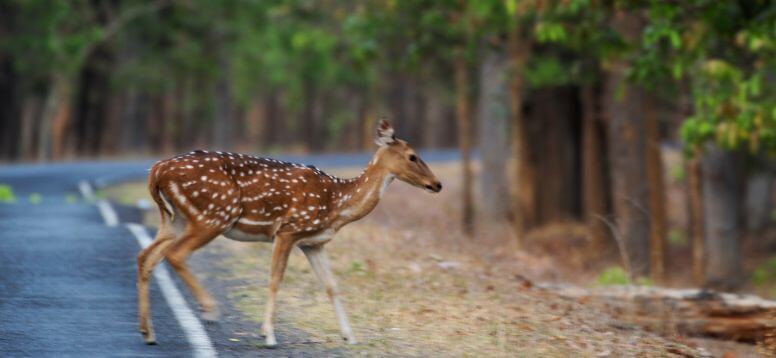 Kanha National Park is a 968 square kilometer national park located in the Mandla and Balaghat districts of Madhya Pradesh, India. The park was created in 1955 and named after the Kanha River that flows through it.
Kanha is considered one of the finest national parks in the world and is home to more than 250 Bengal tigers, as well as Indian leopards, sloth bears, spotted deer, barasinghas, and many other species of mammals, birds, and reptiles. The park has been one of the best Indian places to visit for many years and is known for its beautiful scenery and abundance of wildlife.
9. Karnataka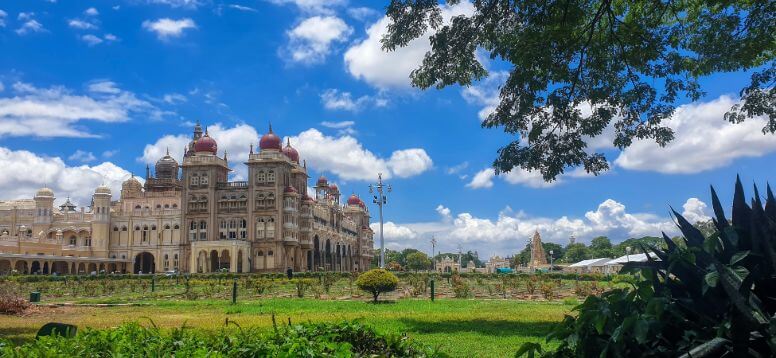 Karnataka, located in southern India, is one of the many best Indian tourist places with plenty of attractions to explore. Some of the most popular tourist destinations in Karnataka include Bangalore (the capital city), Mysore (known for its palaces and historical architecture), Hampi (a UNESCO World Heritage Site with ruins dating back to the Vijayanagara Empire), and Kodagu (an area known for its coffee plantations and lush green hills). There are also many wonderful temples and other historical sites to visit, along with beautiful natural scenery and a wealth of cultural experiences to enjoy. When all things considered, Karnataka is one of the best South Indian places to visit.
10. New Delhi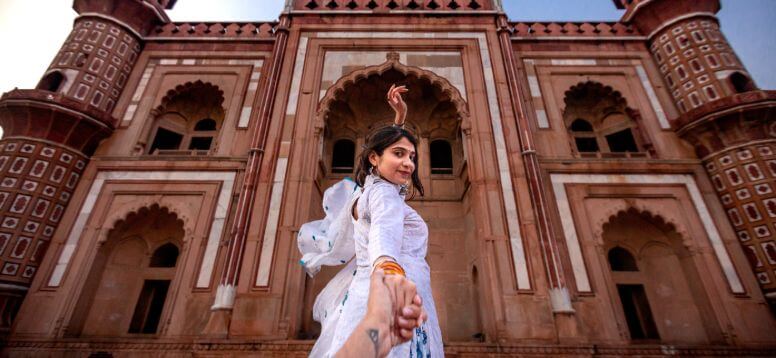 New Delhi is one of the Best Indian tourist places in India and it is for a good reason. The city is home to some of the country's most famous historical landmarks, including the Red Fort, Humayun's Tomb, and Qutb Minar. New Delhi also boasts a number of beautiful parks and gardens, including Lodhi Garden and Nehru Park. In addition, the city is home to a variety of museums and galleries, including the National Museum of India and the Indira Gandhi National Centre for the Arts. Oh, and it is the capital city of India by the way.
⭐ Conclusion!
If you are looking for an amazing and exotic travel destination, India should be at the top of your list. With its stunning natural beauty, rich cultural heritage, and diverse landscape, India offers something for everyone. There are many best Indian tourist places that you can visit, so don't wait any longer – start planning your trip today! You can choose us when making your airport transfer and taxi reservation and take advantage of our excellent services such as 100% refund and fixed prices in India.
You might be interested