Do you hate having to book your airplane seat far in advance and then crossing your fingers that you choose one of the best airplane seats. Well, never fear—We're here to tell you about the best airplane seats! Whether you're looking for extra legroom or want to be close to the lavatory, I've got the info you need. So read on and get ready to fly with the best airplane seats.
Our Guide to Choosing the Best Airplane Seats: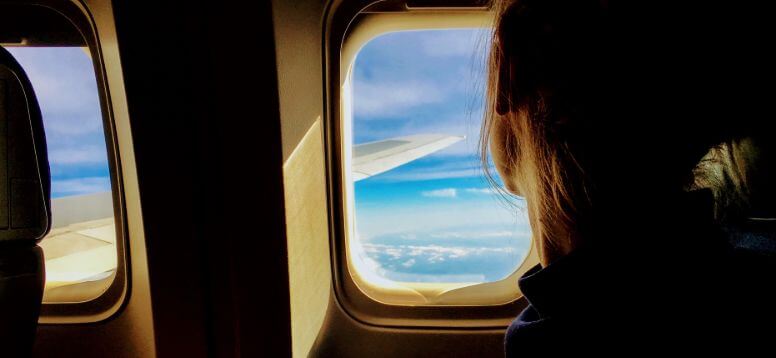 Are you planning on taking a trip by airplane anytime soon, but you don't know anything about choosing seats? If so, don't worry! We want to make sure you find the best seats for you and your companions! Choosing a seat is a subjective topic but we will try to provide you with some tips. So, whether you're a first-time flier or an experienced traveler, read on for tips on best airplane seats and advice on choosing the best place to sit on a plane.
👉 By the way, you are interested: Benefits of Using Private Airport Transfers
Pros and Cons of Window Seats: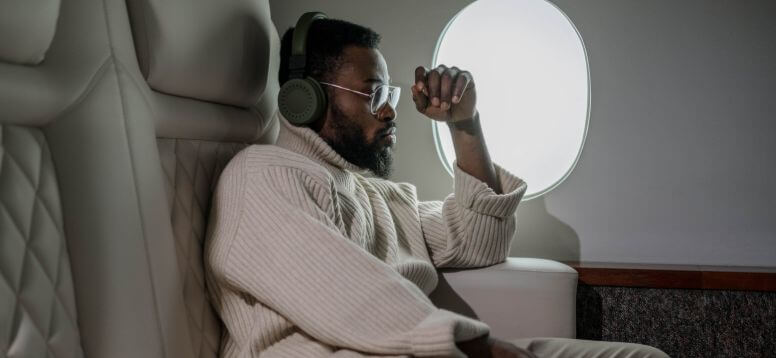 There are a few advantages to having a window seat on a plane. First and foremost, it's a great opportunity for aviation enthusiasts or photographers to capture some amazing aerial shots. Second, it can be a great way to rest your eyes if you're feeling tired since you don't have to look at a screen or device the whole time. And finally, it can be nice to have something to lean against if you're feeling sleepy or anxious.
There are a few potential disadvantages of having a window seat on a plane. For one, you may not be able to get up and move around as much as those who have seats in the aisle. So, if you want to use the toilet you have to disturb the other passengers in your row. And if you're unfortunate enough to be seated next to someone who hogged the armrest or who leans against your window for the entire flight, it can be quite uncomfortable.
Pros and Cons of Aisle Seats: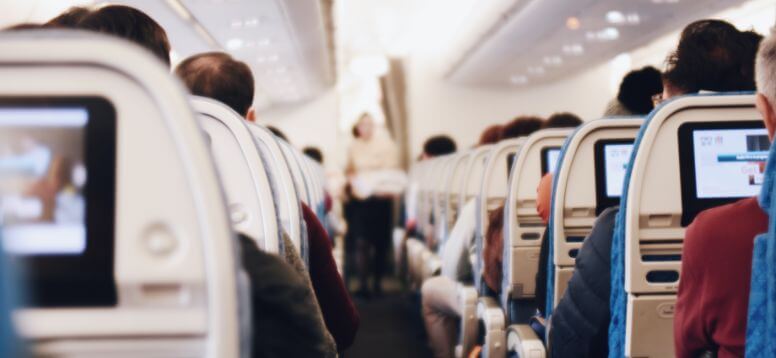 There are a few pros of aisle seats in planes. First, it's easier to get up and stretch your legs during the flight if you're in an aisle seat. Second, it's easier to get access to your carry-on luggage during the flight if it's stored in the overhead bin. And third, it's easier to talk to other passengers during the flight if you're seated in an aisle seat.
There are a few cons of aisle seats in planes.
First, you're constantly getting up and down to let other passengers through.
Second, it can be difficult to sleep when people are walking by your seat all night.
Third, it's easy to get crowded out if there's a lot of traffic in the aisle because of all those people and flight attendants.
Lastly, it's more difficult to store your belongings on the floor next to you.
👉 Don't forget to look at this: Your Essential Pre-Flight Travel Checklist
Pros and Cons of Middle Seats: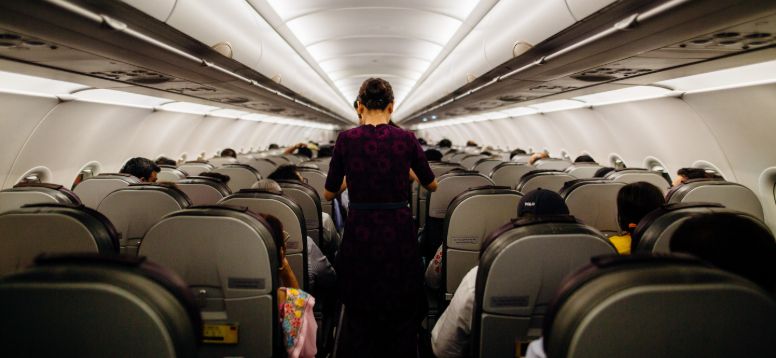 We cannot understand the people who are flying solo and deliberately choosing the middle seat? But I guess it is acceptable to choose the middle seat if you are traveling with someone. Some people like to play the game of selecting a window and aisle seat and hoping that the middle seat remains empty, allowing them additional legroom. Some believe that if you want to control both armrests, there is an unwritten rule that the middle seat receives both armrests, and some airlines are making middle seats wider than window or aisle seats.
The cons of a middle seat in an airplane are that you're stuck between two people, and you can't get up to go to the bathroom without disturbing them. Also, you can't stretch out your legs without kicking somebody because you don't have room to stretch your legs. So, they might not be the best airplane seats out there.
Pros and Cons of Bulkhead Rows: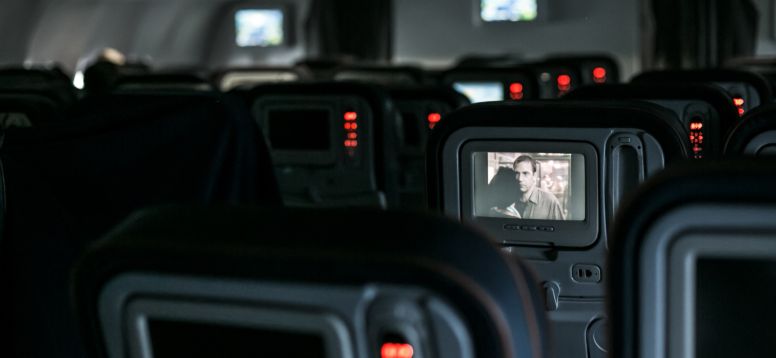 The pros of the bulkhead rows in a plane are that they offer more privacy and more legroom.
Privacy is especially important for people who want to get some rest on their flight seats. With the bulkhead rows, they can be sure that they won't be disturbed by people walking by or talking loudly. And since there is less space between each row, there is also less chance of someone stepping on your foot or spilling their drink on you.
Legroom is another big advantage of the bulkhead rows. In coach class, the airplane seats in the bulkhead rows often have more legroom than other seats. So, if you want more space to stretch out, selecting a seat close to the front of the plane will provide you with the extra space that you need. When all things considered, those are some of the best airplane seats.
When seated in a bulkhead seat, you must place any luggage in the overhead bin. There are no bags permitted by the bulkhead, so you won't be able to get at them without getting up and rummaging through the overhead bin.
Bulkhead seats can be pricey to sit in, depending on the airline. Also because of their advantages, they are often highly desired seats and can be taken quickly.
The bassinet is sometimes kept in a bulkhead on certain carriers. If you don't want to be near a crying infant, try sitting as far away from the bassinet storage areas as possible.
👉 Without forgetting! Let's also leave: Should I Add Flight Insurance When Booking My Flights?
Pros and Cons of Exit Row Seats: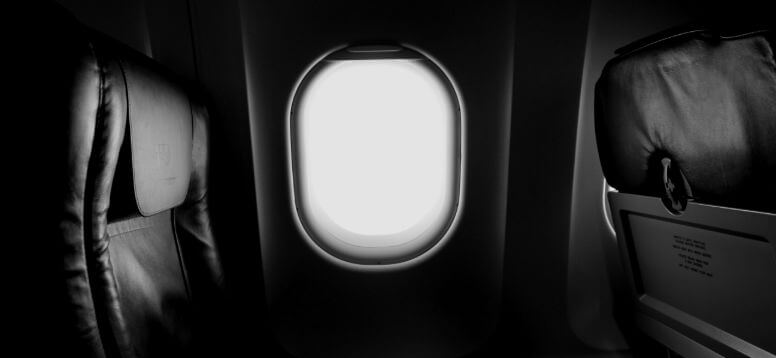 There are a few advantages to sitting in an exit row seat on a plane. First, the seats tend to be wider and have more legroom than other seats. Additionally, passengers in exit row seats are given priority when it comes to evacuating the plane in case of an emergency. This is because those passengers are typically responsible for opening the plane's door and helping others disembark safely. This makes them a step closer to being the safest seat on a plane.
In exchange for improved comfort, there are a few regulations you must adhere to. First and foremost, you must listen to a flight attendant as he or she explains how to use the exit door in case of an emergency; this lesson will take place just before takeoff. You must be able to walk, stand, and sit for at least an hour. You must also be in good physical condition, willing to perform basic emergency actions while seated in emergency or exit rows, and you must be at least 15 years old.
How Do We Choose Our Seats?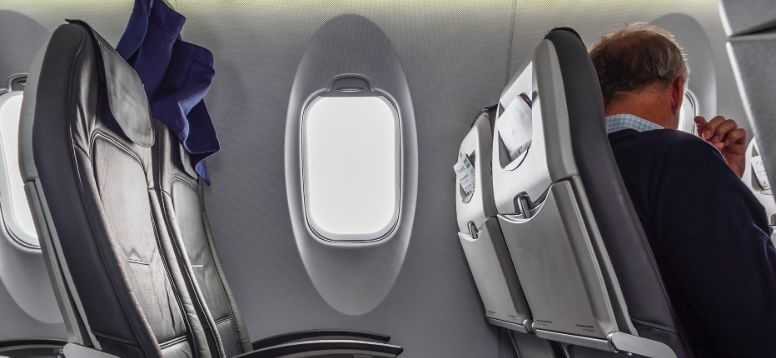 Seatguru is a website that provides information about the best and worst seats on airplanes. The site includes detailed photos of each seat, seat maps that you inspect Airbus A320 seating or Boeing 777 seating, as well as ratings for comfort, legroom, noise levels, and other factors.
A frequent flier program (FFP) is a loyalty program offered by a number of airlines that allows passengers to earn rewards, including free flights and upgrades, based on the number of miles they fly. It is even possible with an FFP to upgrade your economy class seat to a business class seat.
The basic idea behind an FFP is that the more you fly, the more rewards you earn. And since different airlines offer different rewards (for example, some might give you a free flight after 10,000 miles, while others might give you a free flight after 25,000 miles), it makes sense to sign up for as many FFPs as possible. That way, you can get the most out of your flying. Buying tickets early also allows you to avoid the last-minute rush, when prices tend to go up and flights may sell out. Additionally, buying tickets early gives you peace of mind that you have a seat booked on your desired flight.
So, if you're looking for the best deal and want to make sure you have a good seat assignment, buying your ticket well in advance is the way to go.
You might be interested