Berlin Brandenburg Airport, known as Airport BER, is one of the most modern and efficient airports in Germany. It offers a variety of services for the convenience of travellers. Whether it's shopping, dining, or quick access to transportation, this airport has it all. Among the many airlines that operate from this airport, Ryanair is one of the more popular options for travellers. You will also find many transfers available from Berlin Brandenburg which can facilitate your travel to various destinations.
Now, let's talk about Leipzig. Leipzig is a city rich in history, culture, and art. When we talk about Leipzig and Berlin, we're discussing two of Germany's most vibrant and exciting cities. Leipzig offers a perfect blend of historical sights and modern life, with a booming economy and a vibrant music and art scene. Reaching Leipzig from Berlin Brandenburg Airport is quite straightforward with several options available, including train, bus, and taxi services. The distance between Berlin Brandenburg Airport and Leipzig is around 190 kilometres, a journey that can be comfortably covered using the right mode of transport.
Travelling from Berlin Airport to Leipzig
Travelling from Berlin Brandenburg Airport to Leipzig is a journey that is commonly made by many, be it for business, leisure, or a simple change of scenery. Airport to Leipzig trips are convenient and offer a variety of travel options. One can opt for the Berlin Airport to Leipzig bus or the Berlin to Leipzig train, operated by Deutsche Bahn. In this article, we will delve deeper into these methods of transportation, exploring everything from the airport transfers, and the use of public bus, to even the detailed procedures and extra charges that might come with opting for a Berlin Airport to Leipzig by taxi journey. We will also discuss the process of booking these services, understanding the free cancellation policy, and what to expect in your confirmation email. So, whether you're travelling from Leipzig or arriving, rest assured, you'll find the best way to navigate this journey. You can carefully check and pick the best transfer from Berlin Airport to Leipzig.
Bus from Berlin Airport to Leipzig
Public buses offer a way of travelling from Berlin Brandenburg Airport to Leipzig. You can find the Berlin Airport to Leipzig bus service available, and operated by many companies. With a bus ticket from Leipzig to Berlin or vice versa, you can take the bus.
Additionally, the schedules are typically given. Tickets can be booked in advance online or from the ticket counters at the Berlin Brandenburg Airport. After booking, you will receive a confirmation email with all the necessary details including the meeting point at the airport or Leipzig city.
The travel time by bus is longer than other options, and the duration of your journey can vary depending on traffic conditions.
Train from Berlin Airport to Leipzig
If you are considering the train option from Berlin Airport to Leipzig, you will need an extra transfer to arrive at the train station because the airport does not have one. You will need a taxi, bus, or a private transfer ride to take you from the airport to the nearest train station. There, you will need to purchase a train ticket. Your journey from the nearest station to Leipzig will take around 2 hours, which can cause some problems for your trip. Make sure you also check the schedule for the train before you plan your trip.
Taxi from Berlin Airport
Taking a taxi from Berlin Airport to Leipzig could be an option. Many taxi services are operating out of Berlin Brandenburg Airport.
The taxi service from the airport is readily available, but it is recommended to book in advance, especially during peak hours, to avoid long waiting times.
Please note that taxis come with extra charges compared to public transport. The cost can vary depending on the time of travel and the amount of luggage.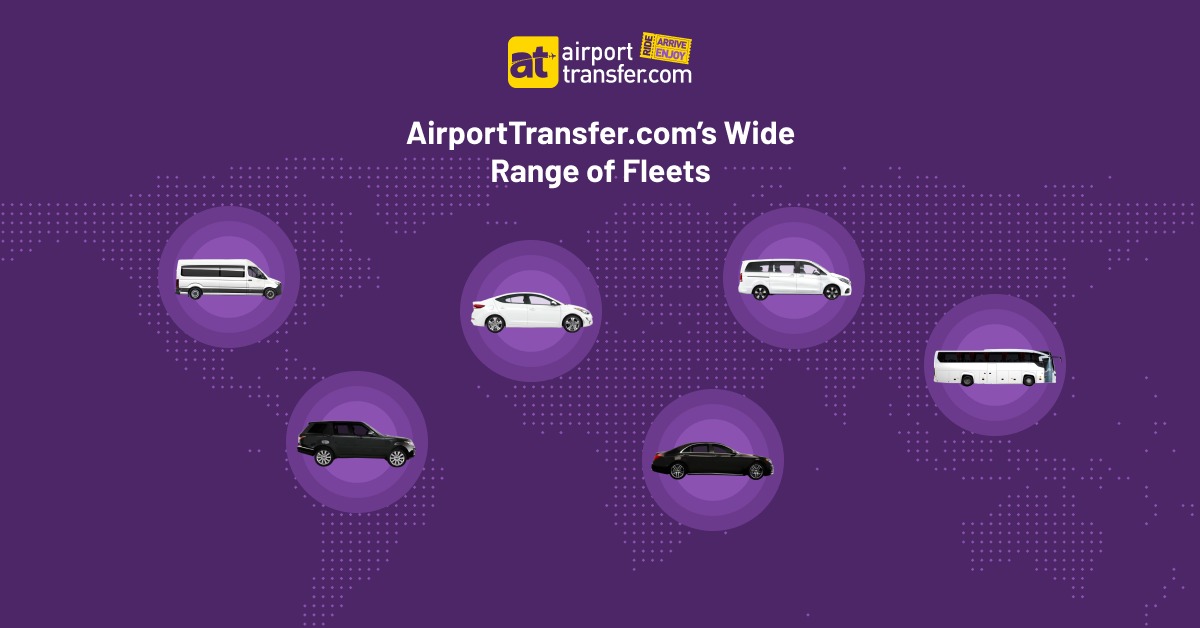 Private Airport Transfers from Berlin Airport to Leipzig
If you're seeking a premium, comfortable, and hassle-free transportation option from Berlin Brandenburg Airport to Leipzig, private airport transfers might just be what you're looking for. One such service is provided by AirportTransfer.com, a reputable company offering private transfers from Berlin Airport to Leipzig. With years of experience and a dedicated team, they ensure that every ride is a comfortable and luxurious experience.
The key benefit of choosing AirportTransfer.com is its exceptional door-to-door service. Their professional drivers will meet you at the meeting point in the airport, assist you with your luggage, and ensure you are comfortably settled in the vehicle. For those travelling from Leipzig, the same level of service is provided.
AirportTransfer.com offers a variety of vehicles to suit all types of travellers, from business executives to families. You can easily book your ride in advance through their website. Upon completion of your booking, you'll receive a confirmation email detailing your transfer. Another unique feature of this service is its flight monitoring capability. Your driver will monitor your flight's progress and adjust the pick-up time if there are any delays, ensuring your ride is always ready when you are.
Their transfer service is also available for transfers from Berlin Brandenburg to other destinations, not just Leipzig. In essence, you can trust airporttransfer.com to take care of all your transport needs when you're in Berlin or Leipzig.
While considering private transfers, you should be aware of potential extra charges. However, with AirportTransfer.com, you'll find their pricing to be transparent and competitive, with no hidden fees. The cost can vary depending on the type of vehicle you choose and the time of travel. Another advantage is their free cancellation policy, providing you with the flexibility to change your plans if necessary.
For those seeking to explore the distance between Berlin Brandenburg Airport and Leipzig without the stress of navigating public transport or driving, AirportTransfer.com is the perfect solution. With their reliable, convenient, and luxurious service, you can sit back and enjoy the ride as you traverse the beautiful landscapes between Leipzig and Berlin. Please note that communication is also smooth since you can contact AT on WhatsApp easily.
In conclusion, whether you're heading to Leipzig Airport or travelling from Berlin Brandenburg Airport to Leipzig, your journey can be seamless and stress-free with the right choice of transport. With options like the Berlin Airport to Leipzig bus, the Berlin to Leipzig train, a taxi from Berlin Airport to Leipzig, or private transfers from Berlin Airport to Leipzig, you can choose the one that best suits your preferences and requirements. Just remember to book in advance to secure your ride, and you'll be well on your way to a comfortable and enjoyable journey.
The best Berlin Airport transfer reviews at AirportTransfer.com!

Frequently Asked Questions
You might be interested