What are the characteristics that make a restaurant the "best"? Is it the taste of your food? Is it the service provided? The reputation of the chef in the kitchen? We considered all of these criteria when choosing America's best restaurants. In this list, you will find restaurants that surprise their customers with their menus, amaze their customers with their taste, make them feel privileged with their attentiveness in service, and include world-renowned chefs.
Here are some good places to eat, from America's most popular foods to the classiest examples of fine dining. If you're looking for the best American restaurant near you, keep reading our five-star list.
The Best Restaurants in NYC
1. Kochi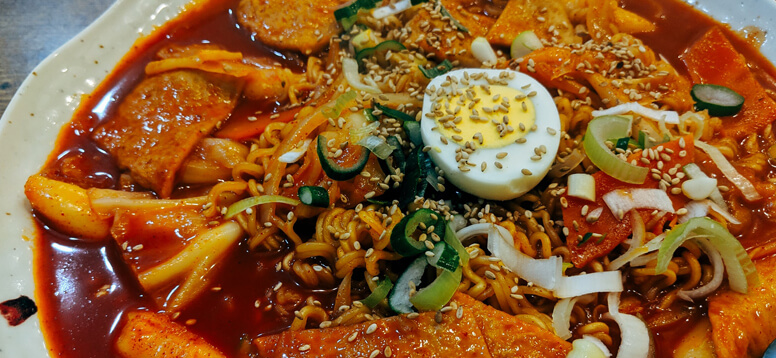 Serving the finest pieces of Korean royal cuisine, Michelin-starred chef Sungchul Shim works wonders in Kochi. This is one of the best restaurants in America where you can taste Korean flavors.
When you see Kochi's extensive menu, you may want to eat it all. For 125$, you can sample charcoal-grilled mackerel, braised ribs, and nine other dishes. Delicious caviar and sea urchins also come with it as a snack.
There are nine tasting menus in Kochi. For just 75$ you can try many specialties ranging from desserts to main courses.
Address:
652 10th Ave
New York, 10036
2. Africa Kine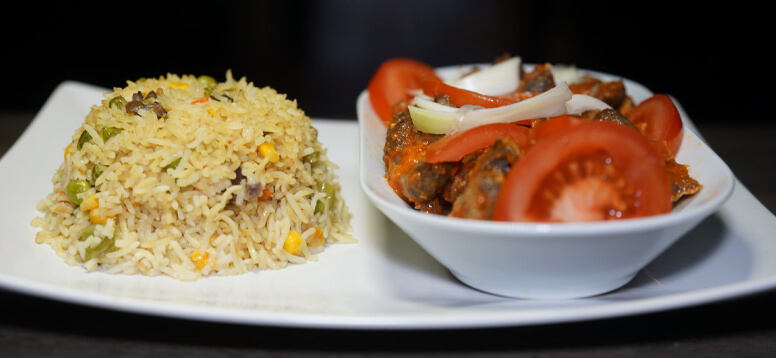 Africa Kine, which has been serving in NYC for close to 15 years, is run by Dakar founders Kine and Samba Niang. One of the best African restaurants with the widest menu in America. Senegal's famous dishes thiebu djen, mafe and yassa are the flavors that must be tried.
Of course, there is not only African cuisine at Africa Kine. You can also enjoy familiar dishes such as shrimp brooches, roast lamb, grilled lamb chops, or baked fish. The restaurant also has a takeaway service.
Address:
2267 Adam Clayton Powell Jr Blvd.
New York, NY 10027
3. Ci Siamo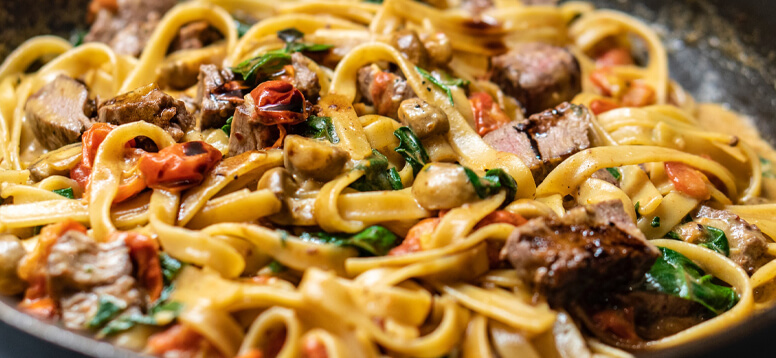 One of the best Italian restaurants in West Manhattan, Ci Siamo deserves a visit even with its great starters and pasta. When you look at the rest of the menu, you will see anchovy pizza, goat gouda gnocco fritto, caramelized onion, and pecorino cheese torta, and much more.
Wonders are being created in its kitchen, which can be seen from the dining room. It is sure to appeal to those who love to watch the flaming shows of the chefs. One of the best restaurants you can eat at if you happen to be around Penn Station.
Address:
385 9th Ave
New York, NY 10001
The Best Restaurants in Los Angeles
1. Broad Street Oyster Company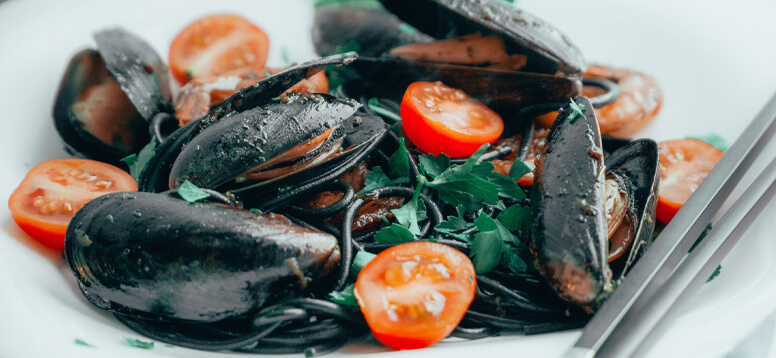 Broad Street Oyster Co has become a favorite among Los Angeles residents as one of the top restaurants in Malibu. The cuisine of the restaurant, which creates wonders with seafood such as mussels and lobster, is always fresh and attractive.
We think its fame will soon spread across America, surpassing Los Angeles. We add it to the best American dining list without a doubt.
Address:
23359 CA-1 #3874A
Malibu, CA 90265
2. République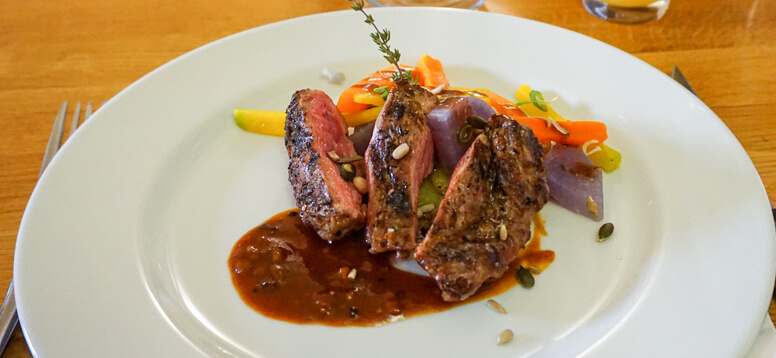 République is one of the rare places where you can eat everything from pastries to main courses, which is crowded at any time of the day, appealing to every palate. It has visionary management that combines tradition and innovation in Los Angeles and American restaurant culture.
The restaurant, which owes its popularity to the careful selections of Margarita and Walter Manzke, is both a cafe and a fine dining venue. Some of their undisputed French-influenced dishes include fried chicken, lobster mafaldin, beef short ribs, and kimchi fried rice.
The ambiance of République is also worth experiencing. The Gothic-style building is impressive both from the outside and from the inside. You can have any meal of the day at this unique American restaurant.
Address:
624 S La Brea Ave
Los Angeles, 90036
3. Fia Steak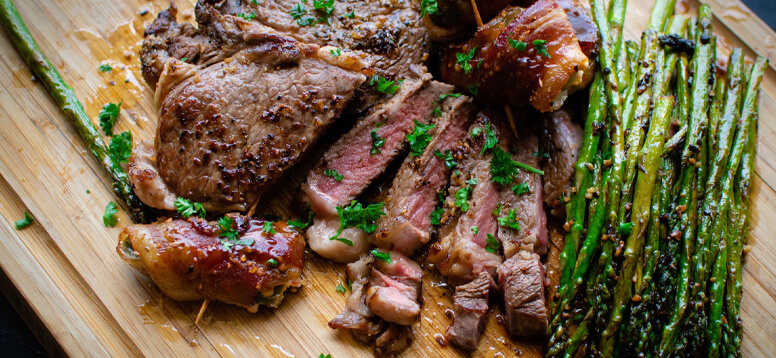 The creative visions of Michael Greco and Brendan Collins created Fia Steak, which brings together the grill and Italian food culture. But don't be fooled by the name, the restaurant also has seafood. Caviar and raw fish are served as starters. Then it's on to classics like caesar salad. The steaks are available for $12 an ounce and come with a plate of vegetables. One of the best restaurants not only in Santa Monica but in America.
Address:
2454 Wilshire Blvd.
Santa Monica, CA 90403
The Best Restaurants in Chicago
1. Superdawg Drive-In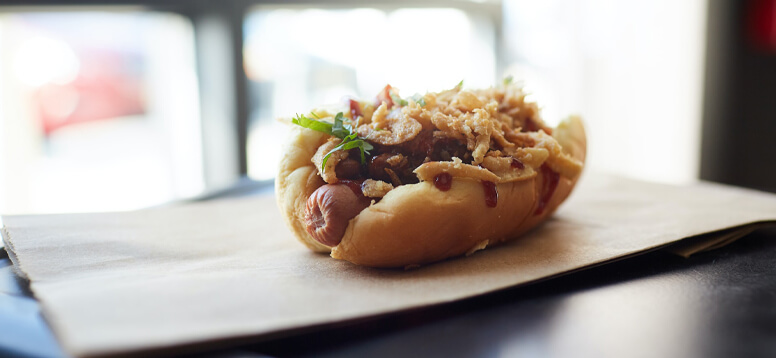 Located at the junction point of Devon, Nagle, and Milwaukee, Superdawg was founded by Maurie and Flaurie Berman. The place, which is impossible not to notice with its giant hot dog statues, offers an old-style dining experience. Customers park their cars and place their orders over the loudspeaker.
America's best-known fast-food hot dog should also be tried here. In Superdawg, Vienna beef sausage is accompanied by special mustard, pickled green tomatoes, and Spanish onions. A must-eat place in Chicago.
Address:
6363 N Milwaukee Ave
Chicago, IL 60646
2. Bloom Plant-Based Kitchen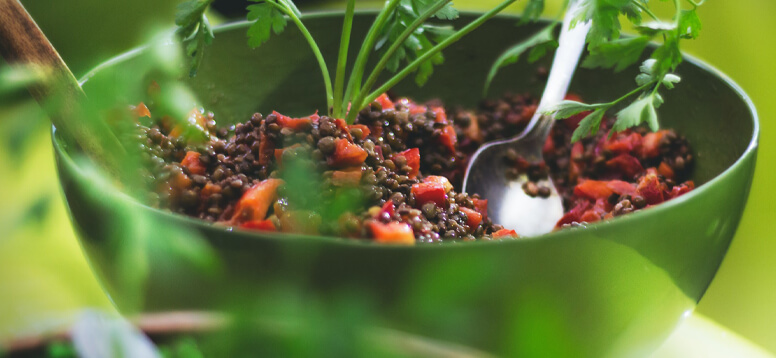 Chef Rodolfo Cuadros, who we know with restaurants such as Carnivale and Amaru, started a different initiative and opened a virtual restaurant during the pandemic process. Plus, it's vegan! The virtual restaurant of the chef, who sees cooking and cooking as a challenge, is now a real place in Wicker Park. It continues to serve all examples of vegan cuisine to those who want to eat from a world-famous chef. It's not very common in America, but we think you'll love this green menu.
Address:
1559 N Milwaukee Ave
Chicago, IL 60622
3. Lula Cafe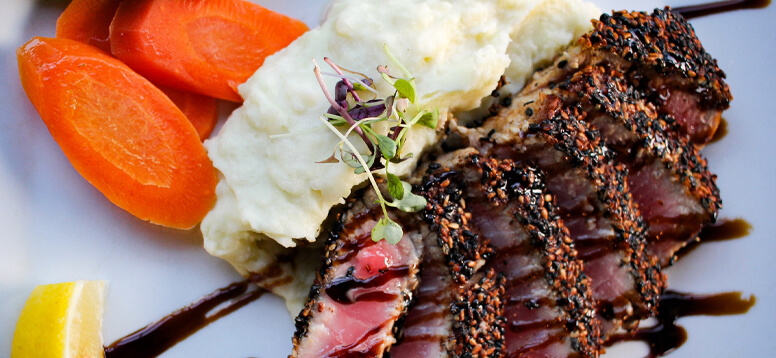 Lula offers much more than the steak you eat at America's best restaurants. It's not just grilled slices, it's a crispy steak with kimchi. Does it sound weird if we say fried sardines and cabbage in brine? It really is. But it passes the test both in terms of aesthetics and taste. All these seemingly unrelated pieces create a unique harmony.
It's not that expensive to eat these "experimental" delicacies at Lula. Large portions of fried chicken only $12, chickpea tagine $9, and beet bruschetta $10. Whether you have your dinner for only 20$ or taste the specialties, improve your taste buds.
Address:
2537 N Kedzie Blvd.
Chicago, 60647
The Best Restaurants in Miami
1. Taquiza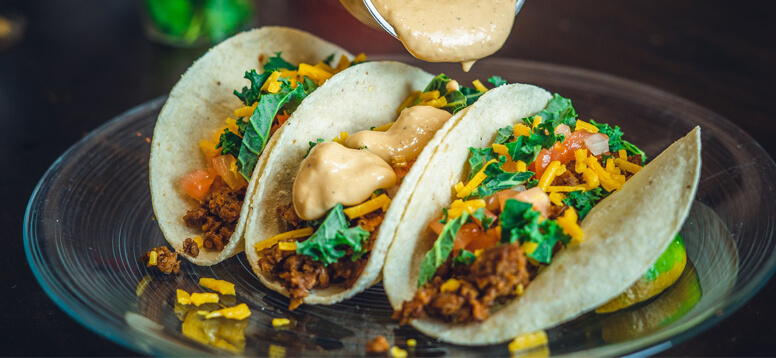 One of North Beach's best beachfront restaurants, Taquiza features pastor, chicken, and lengua tacos served on a handmade blue-table corn tortilla. You will be surprised when you see the menu of the restaurant, which handles traditional tacos with a modern approach, and you will even have a hard time deciding. You should definitely try the homemade chips totopos.
Address:
7450 Ocean Terrace
Miami Beach, FL 33141
2. Boia De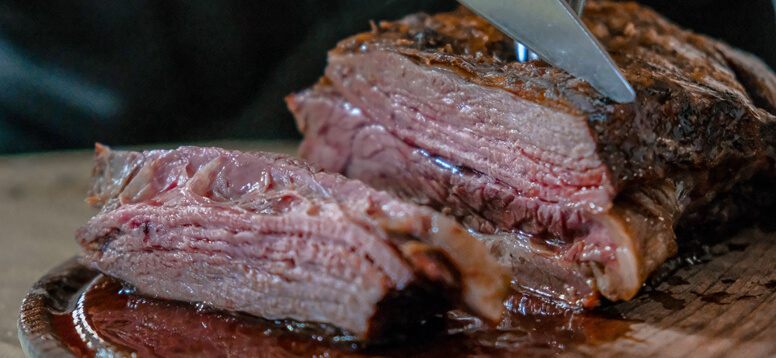 Located near Little Haiti, Boia De offers a selection of Italian and American cuisine. Michelin-starred chefs Luciana Giangrandi and Alex Meyer reinvent the most familiar dishes by interpreting them in a completely different way. For example, have you tried the beef with crispy garlic and capers and tonnato sauce with tuna? It couldn't have been better to describe the restaurant's culinary sense. The wines on the menu are also great. Definitely stop by for a great meal.
Address:
5205 NE Second Ave
Miami, 33137
3. Mandolin Aegean Bistro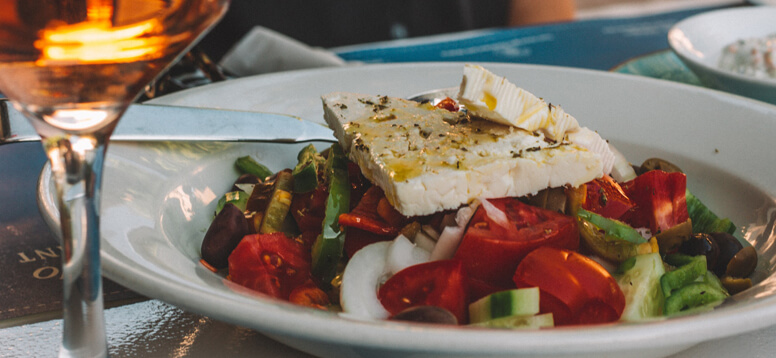 Ahmet Erkaya and Anastasia Koutsioukis designed a bungalow from the 1940s for the most delicious dishes of Greek and Turkish cuisine. They prepare appetizers, salads, and main courses that are adored by those familiar with Mediterranean food.
The warm atmosphere of Mandolin makes you feel at home. At the same time, it brings flavors from miles away to your feet. With this feature, it is one of our favorite restaurants in Miami. You should try it as soon as possible.
Address:
4312 NE 2nd Ave.
Miami, Florida, 33137
The Best Restaurants in Boston
1. Table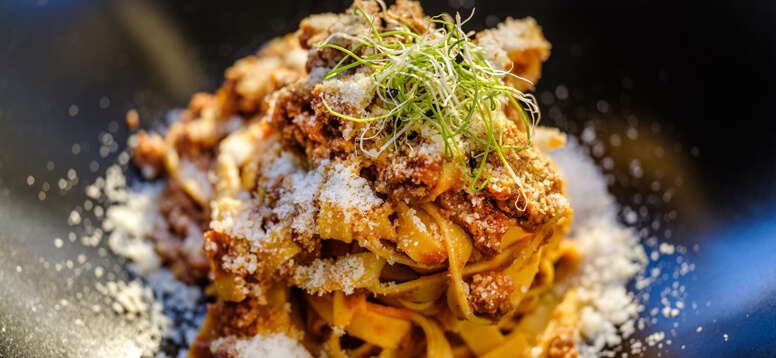 Located in the North End, Table offers the best of Italian - American cuisine. It creates a warm and friendly ambiance by seating the guests at shared tables and makes you feel like a crowded family.
One of the things that makes Table one of the best restaurants in America is that you can eat chef Jen Royle's great seven-course meal for the same fixed price. The sincerity of the environment is also reflected in the portions, creating a full home atmosphere.
Address:
445 Hanover St.
Boston, 02113
2. Dakzen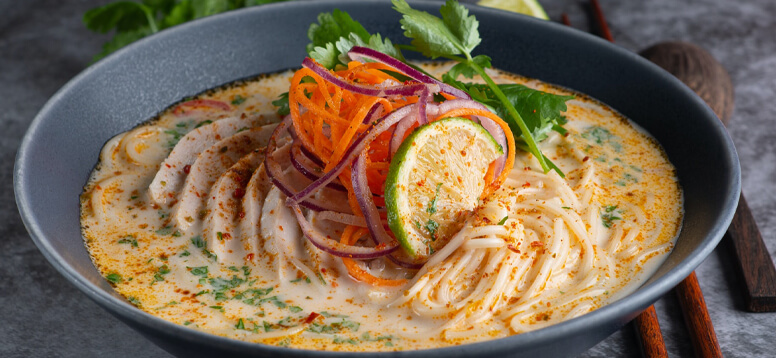 Located in Davis Square in Sommerville, Dakzen is arguably the best Thai restaurant in Boston. It has been awarded as "Fast-Casual Restaurant of the Year" by the gourmets and promises a great experience with its colorful menu and fun atmosphere. Let's say that the restaurant, which blends Thai cuisine with American culture, also appeals to those who love traditional Thai dishes. Try delicacies like khao soi, tom yum noodle soup, and ba mee moo dang.
Address:
195 Elm St.
Somerville, MA 02144
3. SRV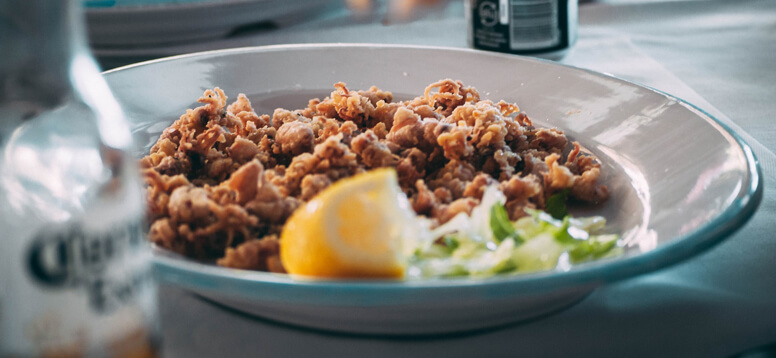 Led by Chef Michael Lombardi, SRV offers a menu of higher quality than the typical neighborhood restaurant, but much more affordable than most fine-dining restaurants. Before moving on to the main courses, there are snacks like cicchetti, fried olives, calamari crostini, and salted cod baccala. When you move on to the main menu, the best Italian dishes, shrimp, snails, mussels and homemade pasta are really delicious. It is also possible to get a tasting menu with the best of the menu for only 45 USD. Best place to eat in Boston!
Address:
569 Columbus Ave.
Boston, Massachusetts, 02118
The Best Restaurants in Montreal
1. Hélicoptère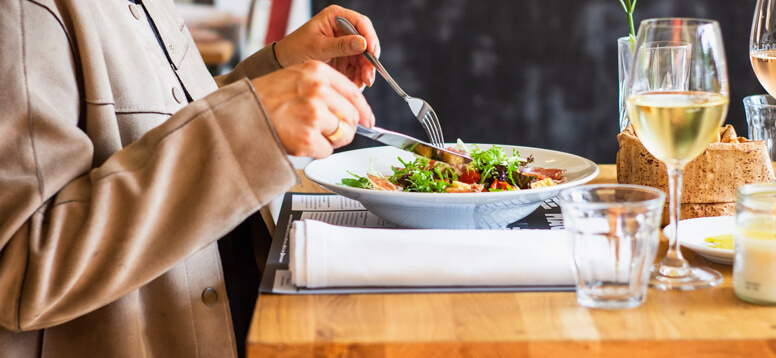 Led by Chef David Ollu, Hélicoptère operates with a policy of quality food and ambiance - affordable prices. From seasonal dishes to experimental meals, there is everything that appeals to both the eyes and the stomach. On your visit to Hochelaga-Maisonneuve, be sure to stop by its sibling shop, Hélico Café, just around the corner.
Address:
4255 Rue Ontario E, Montreal
QC H1V 1K4, Canada
2. Joe Beef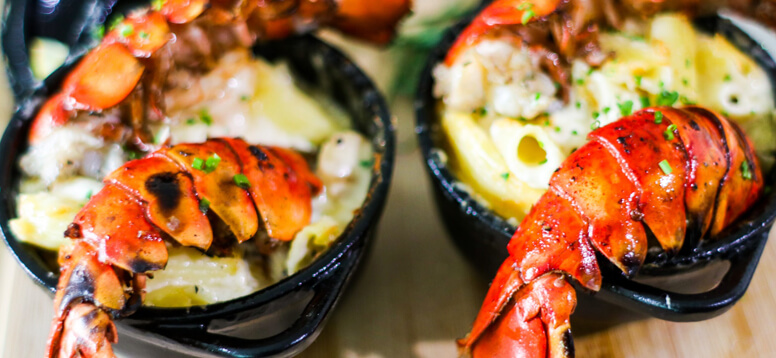 One restaurant that both Montrealers and tourists alike admire in Quebec is Joe Beef. It is one of the most prestigious food places in the city and is run by David McMillan - Fred Morin. It is usually necessary to make reservation months in advance to find a free table here.
Joe Beef's specialties range from spaghetti with lobster to foie gras and smoked meat croquettes. It definitely deserves to be the best restaurant in the city and in America.
Address:
491 Notre-Dame St. W
Montreal, Quebec H3J 1N6
3. Hang Time Pizza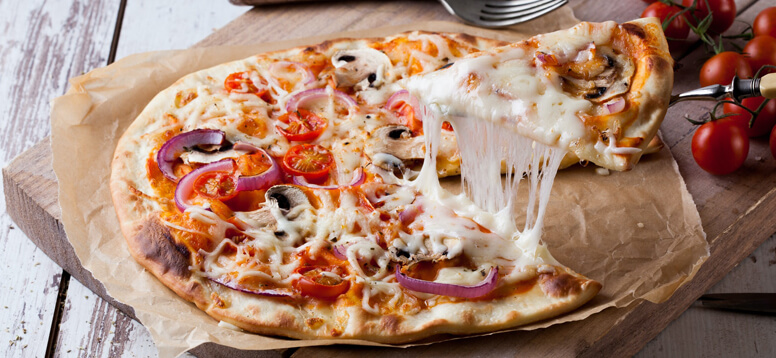 Hang Time Pizza is a tribute to the 90s. Chef Jordan Bikerkraut seems to have paid particular attention to this when designing the concept for the restaurant. Pizzas are just as good as the restaurant itself. Fungool pizza combines Detroit style and New York style. Lots of sauce, lots of cheese, soft dough, and crispy edges. Everything about pizza in America is in this restaurant at its best.
Address:
1390 Boulevard de Maisonneuve O
Montreal, QC H3G 2E4
You might be interested