Adana Airport, officially known as Adana Şakirpaşa Airport (IATA code: ADA), is a major international airport located in Adana, Turkey. This modern airport provides numerous facilities and services to ensure a comfortable experience for travellers. From duty-free shopping to international flights, here are some key features of Adana Airport:
Adana Airport Duty-Free Shopping: Adana Airport boasts a well-stocked duty-free area where you can find a wide range of products including perfumes, cosmetics, electronics, and local souvenirs.
Adana Airport Departures and Arrivals: Adana Airport handles domestic and international flights, and its departures and Adana Airport arrivals areas are equipped with all the necessary amenities such as check-in counters, baggage claim, and customs facilities.
Parking: If you plan on driving to Adana Airport, you'll be pleased to know that it provides ample parking spaces for both short-term and long-term stays. The Adana airport parking rates are reasonable, and the area is secure.
Travelling from Adana Airport to Mersin
If you're travelling to Turkey and your destination is the vibrant city of Mersin, chances are you'll be landing at Adana Airport. Adana Airport, also known as Adana Şakirpaşa Airport, serves as the main gateway to the region and offers various transportation options to reach Mersin conveniently. In this Adana airport guide, we will explore different methods to get from Adana Airport to Mersin, including buses, taxis, and transfers. You can check and pick the best transfer from Adana Airport to Mersin.
Bus from Adana Airport to Mersin
Taking a bus is one of the most convenient and cost-effective ways to transfer from Adana Airport to Mersin. There are several options available:
Adana Airport Bus: Adana Airport operates its shuttle bus service that connects the airport with various destinations, including Mersin. You can check the schedule and purchase tickets at the designated bus counters located within the airport.
Havaş Adana: Havaş is a well-known transportation company in Turkey that offers bus services between major airports and nearby cities. Look for the Havaş bus stop outside the airport terminal, and board the bus heading to Mersin. Remember to check the departure times in advance.
Mersin to Adana Airport Bus: If you're in Mersin and need to catch a flight from Adana Airport, you can find buses that operate from Mersin to the airport. Check the schedules at the central bus station in Mersin, known as the "otogar." You can find the Adana to Mersin bus there.
For a bus journey between Adana Airport and Mersin, you can expect the fare to be around 75-150 Turkish Lira (TRY) per person. Please note that these prices are subject to change, and it's always recommended to check with the bus service provider or the ticket counter for the most up-to-date fares.
Taxi from Adana Airport to Mersin
For a more direct option, you can consider taking a taxi from Adana Airport to Mersin. Taxis are readily available outside the terminal building, and you can easily find taxis lined up, waiting to provide transportation services to passengers. The journey takes approximately 45 minutes, depending on traffic conditions. Adana Airport taxis usually operate with a metered system. The fare is calculated based on the distance travelled and the duration of the journey.
The taxi meter starts with an initial fee, and the fare increases based on the distance covered. Make sure the taxi driver starts the meter at the beginning of the trip. The approximate fare for a taxi ride from Adana Airport to Mersin or vice versa can range from 700 to 1500 Turkish Lira (TRY) depending on factors such as traffic conditions, time of day, and the specific location within Mersin. It's always a good idea to confirm the estimated fare with the taxi driver before starting the journey.
If possible, have the destination address written down or saved on your phone in case of any language barriers. It's customary to tip taxi drivers in Turkey, although it is not mandatory. A small tip of around 10% of the fare is appreciated for good service.
Keep in mind, during peak travel periods, it's advisable to allow some extra time as there may be a higher demand for taxis.

Private Transfers from Adana Airport to Mersin
If you prefer a hassle-free and pre-arranged transportation option, you can book a transfer service from Adana Airport to Mersin. Many reputable companies offer private transfers with comfortable vehicles and professional drivers. You can book these services online in advance, and the driver will meet you at the airport and take you directly to your destination in Mersin. AirportTransfer.com is an excellent choice for travelling from Adana Airport to Mersin. Here's what you need to know:
Booking Process: AirportTransfer.com is an online platform that allows you to book private transfers in advance. Visit their website and enter your travel details, including your pickup location (Adana Airport) and your destination (Mersin). You can also specify the number of passengers and any additional requirements you may have. Please note that you can also contact AT on WhatsApp.
Vehicle Options: AirportTransfer.com provides a range of vehicle options to suit your needs and group size. Whether you're travelling solo or with a larger group, you can choose from a variety of vehicles, including sedans, minivans, or even larger vehicles for groups.
Professional Drivers: The chauffeured transfers offered by AirportTransfer.com include professional drivers who are experienced and knowledgeable about the routes between Adana Airport and Mersin. They are dedicated to providing a safe and comfortable journey for passengers.
Meet and Greet: Upon your arrival at Adana Airport, your driver will be waiting for you at the designated meeting point, often in the arrivals hall or at the airport exit. They will be holding a sign with your name or the designated company logo, making it easy to identify them.
Direct Transfers: With an airport pickup transfer, you can enjoy a direct and hassle-free journey from Adana Airport to Mersin. The driver will take you directly to your specified destination, whether it's a hotel, a residence, or any other location in Mersin.
Convenience and Comfort: Chauffeured airport transfers offer convenience and comfort, allowing you to relax and enjoy the journey without worrying about navigating public transportation or searching for taxis. The vehicles are typically well-maintained and air-conditioned, providing a pleasant travel experience.
Price Transparency: When booking through AirportTransfer.com, you will receive a fixed price for the private transfer. This means you won't have to worry about additional charges or metered fares. The price is determined at the time of booking and includes all taxes and fees.
Why should you choose AirportTransfer.com?
At AirportTransfer.com, our commitment lies in offering dependable transportation services that prioritize the skills and professionalism of our drivers, along with the excellence of our vehicles, to guarantee a delightful and gratifying travel experience. We customize our services to cater to the specific requirements of travellers embarking from Adana Airport. The consistent positive recommendations and content feedback we receive from our clients validate our exceptional reputation as a leading provider of transportation services.
The best Adana Airport transfer reviews at AirportTransfer.com!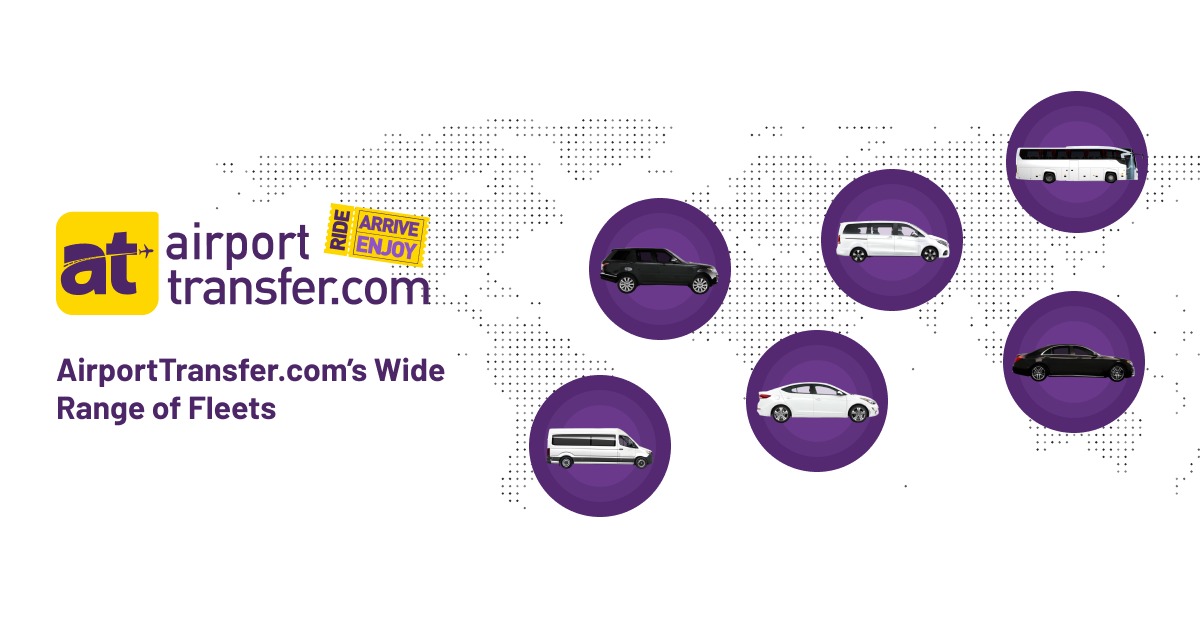 Frequently Asked Questions
You might be interested