If you're planning a trip to South Africa, our 10-days in South Africa itinerary will help you make the most of your time there. Are you dreaming of traveling to South Africa? This incredible country is home to awe-inspiring natural beauty, fascinating history and culture, and delicious cuisine. From exploring Cape Town and its surrounds to visiting Johannesburg and Kruger National Park, we've got you covered! So, pack your bags and get ready for an adventure of a lifetime!
Before we go deeper into our trip guide, we felt like we should answer the question of "Are 10 days enough in South Africa?" It depends on what you want to do and see. If you're mostly interested in wildlife safaris, then probably not - but there's still plenty to do and see in our 10-days in South Africa itinerary if you're interested in other things, like the beaches, history, or wine country.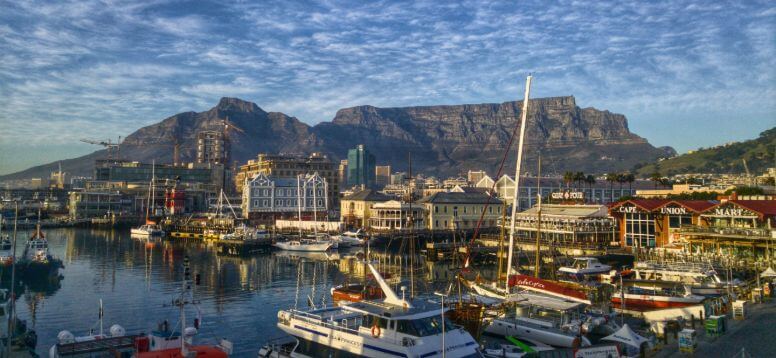 What are 3 attractions in South Africa?
There are tons of things to do in South Africa and it can be difficult to choose from, but transfer comfortably after landing at South Africa's popular airport OR Tambo International, and then definitely add these 3 unique things to your plan to do list in South Africa!
The Kruger National Park, Table Mountain, and Cape Town are some of the top attractions in South Africa.
The Kruger National Park is one of the largest game reserves in Africa and is well-known for its abundant wildlife, including lions, elephants, and leopards.
Table Mountain is a world-famous mountain located in Cape Town that offers stunning views of the city below.
Cape Town is the legislative capital of South Africa and is home to many famous landmarks, including Robben Island (where Nelson Mandela was imprisoned for 27 years) and the Victoria & Alfred Waterfront.
Our 10-Days in South Africa Itinerary for You: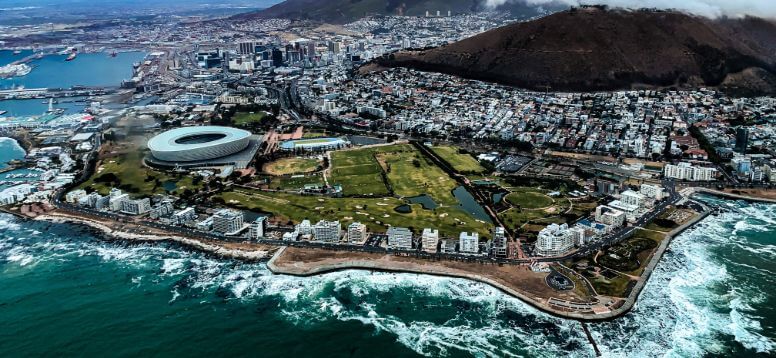 South Africa is a place that is full of surprises. It was one of the most beautiful and diverse countries we've ever been to and jam-packed with so many activities, it was hard to fit it all in! If you're looking for an exciting adventure, look no further than our 10-days in South Africa itinerary. We promise you won't be disappointed!
Without further ado, let's start with our first day by giving you unique travel plan ideas!
Day 1 - Cape Town Itinerary
You can start your day slowly by visiting the V&A Waterfront for shopping, restaurants, and entertainment. The Victoria & Alfred Waterfront is a world-famous shopping and tourist destination in Cape Town, South Africa. The new development includes upmarket retail stores, restaurants, a cinema complex, a casino, and an exhibition center.
Then, you should take a cable car up to Table Mountain for stunning views of the city. Table Mountain is a tourist attraction because of its unique flat-topped appearance, which provides picturesque views of the city of Cape Town and its surroundings.
⭐ Maybe you are interested: Top 70 Most Beautiful National Parks in the World
Day 2 - Blouberg Beach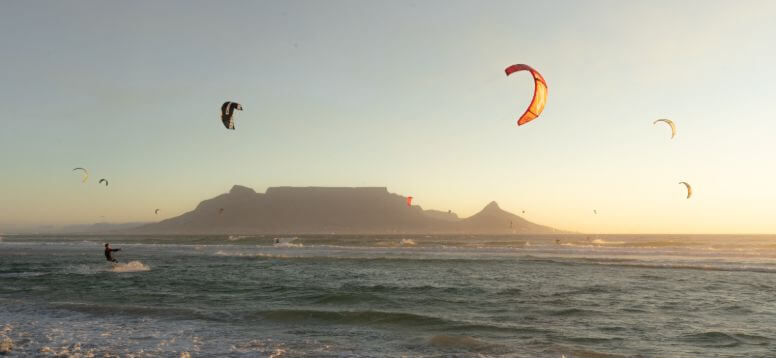 You should start your day with Blouberg Beach. The white sand beaches and clear blue waters make it a popular spot for swimming, sunbathing, windsurfing, kiteboarding, and fishing. There are also a few restaurants and cafes along the beachfront where visitors can stop to enjoy some refreshments.
Later you can visit Robben Island which is a must-see tourist attraction in South Africa. It's an island located about 7 km from the mainland that served as a prison for political prisoners, including Nelson Mandela, for 18 of the 27 years he was incarcerated. The tour of the prison offers visitors a unique glimpse into the country's past and the struggle against apartheid.
Day 3 - Kruger National Park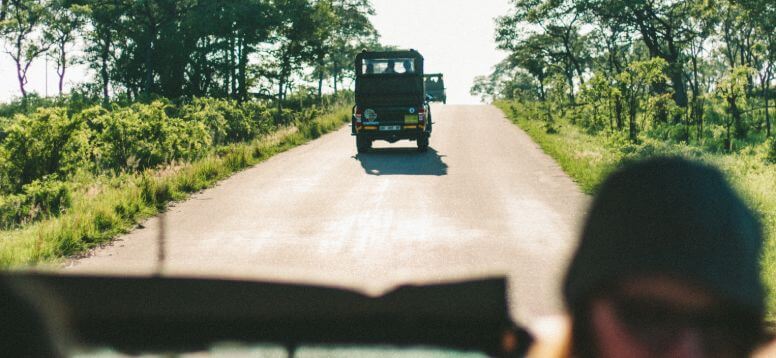 Kruger National Park is one of the largest game reserves in Africa. It covers an area of nearly 2 million hectares and is home to a large variety of animals, including lions, elephants, leopards, and buffalo. The park was established in 1898 by Paul Kruger, the president of the South African Republic at the time. Kruger National Park is now a popular tourist destination and receives more than 1.5 million visitors each year.
🏞️ And yes, you can do a safari in Kruger National Park which is home to an abundance of wildlife, including lions, leopards, elephants, and rhinos. There are also plenty of opportunities for bird watching. We think you should spend a day in Kruger National Park because it is one of the most adventurous things to do in Africa.
Day 3 - Western Cape Vineyards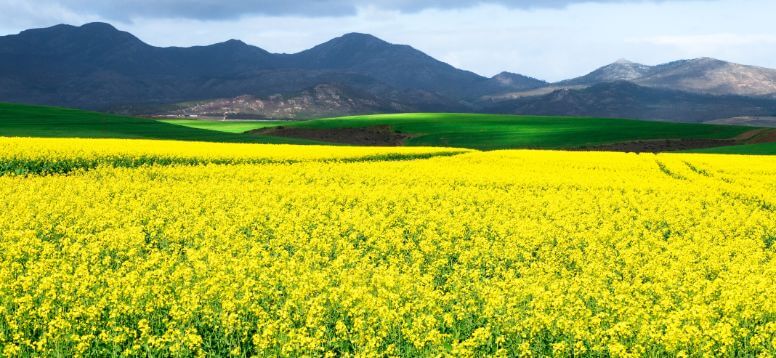 The Western Cape wine region is located in the southwestern corner of South Africa, and it is the next part of our South Africa itinerary. It's considered one of the world's most beautiful wine-growing regions, with its dramatic mountain ranges, coastal plains, and rugged coastline. The region is also home to some of the country's oldest wineries, as well as many award-winning estates.
The Western Cape's six distinct wine-growing regions include Constantia, Stellenbosch, Franschhoek, Paarl, Robertson, and Wellington. Each of these regions has its own unique climate and soil type that contributes to the flavor and character of the wines produced there.
⭐ If you are wondering: How to Travel Solo
Day 4 - Whale Watching in Hermanus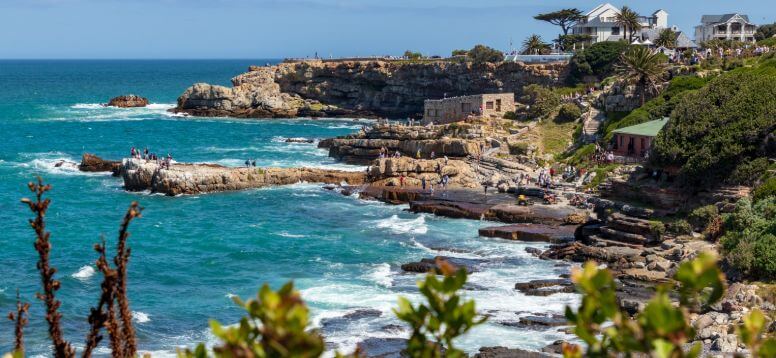 Hermanus is a coastal town located in the Western Cape province of South Africa. It's often referred to as the "Whale Watching Capital of the World'' because southern right whales come so close to shore that you can often see them from land. In the town's deep bay, southern right whales may be seen from July to November, generally within 100 meters of shore. The best vantage point to see them is Gearing Point, a rocky promontory with ocean views that are higher than those on the South Shore. Alternatively, go on a whale-watching excursion with a local firm.
Day 5 - The Garden Route South Africa Itinerary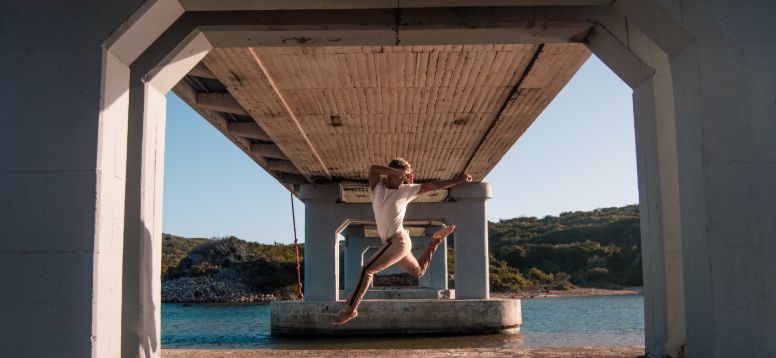 The Garden Route is a stretch of coastline in South Africa that runs from Mossel Bay in the Western Cape to Storms River in the Eastern Cape. It is known for its natural beauty, with forests, rivers, beaches and lagoons. The route also includes towns and villages, such as Knysna, Plettenberg Bay and George.
Knysna is a tourist attraction because it is located in one of the most beautiful areas in South Africa. The town is situated between two lakes (the Upper and the Lower) which are connected by the Knysna River. It has a number of restaurants, art galleries, and gift shops. And, of course, there are plenty of outdoor activities available such as hiking, fishing, and canoeing.
Also, the Crags is the place where you can visit two of the best wildlife sanctuaries such as Birds of Eden and Monkeyland. Birds of Eden is the world's largest free-flight aviary, with an area of over 2.3 hectares (5.7 acres). More than 3,000 birds from more than 130 species are housed there. Monkeyland is a primate sanctuary that was started in Plettenberg Bay, South Africa, in 1990. It was the first such sanctuary in the world and is now home to over 1200 monkeys and apes.
Day 6 - Bloukrans Bridge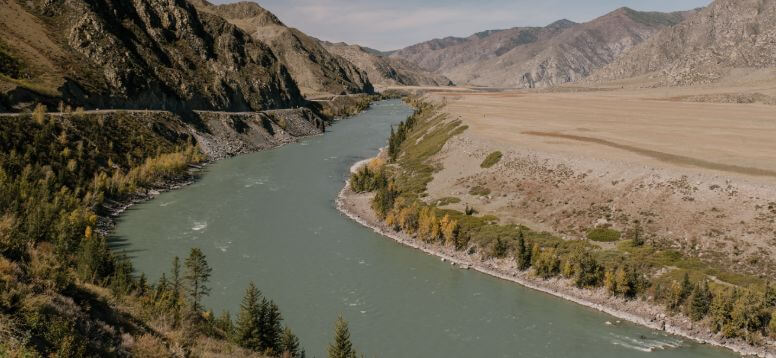 While you are driving towards Port Elizabeth you should stop at Bloukrans Bridge. It is a tourist attraction because it is the world's highest single span arch bridge. It is also the world's highest bungee jump from a bridge. The bridge crosses the Bloukrans River in South Africa and was completed in May 1986. It has a height of 216 meters above the river below.
You should stop at Jeffreys Bay if you are interested in surfing. Jeffreys Bay is a tourist attraction because of its world-class surfing waves, stunning beaches, and incredible biodiversity. It's also well known for its festive nightlife and relaxed atmosphere. There are also a number of restaurants and shops in the area that offer something for everyone.
⭐ Exceptional content: Europe's Best Camping Spots
Day 7 - Port Elizabeth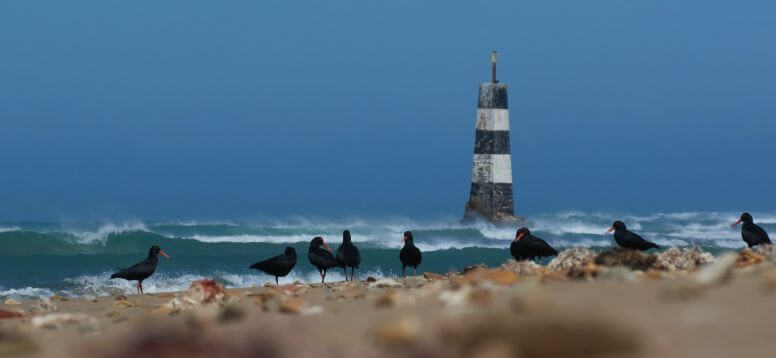 Port Elizabeth offers a variety of activities and attractions to suit all interests. From shopping and dining to outdoor adventures and wildlife experiences, there's something for everyone in this coastal city.
Some popular attractions include the Nelson Mandela Bay Stadium, the Boardwalk Casino and Entertainment World, and Algoa Bay. For nature lovers, there are also a number of beautiful parks and gardens to explore, as well as a number of whale-watching spots along the coast. And for those looking for an adrenaline rush, there are plenty of thrilling activities to choose from such as shark cage diving, skydiving, and bungee jumping.
After you are done, you can take a flight to Johannesburg for our next step of a 10-days in South Africa itinerary or you can spend the night in Port Elizabeth. I recommend Ocean Bay Guest House in Port Elizabeth for your night. In Summerstrand, this four-star hotel will give you a perfect holiday, just minutes from the beach and city center, yet in a peaceful and quiet environment. The airport is only 6.6 kilometers away, which is a big benefit.
Day 8 - Johannesburg Itinerary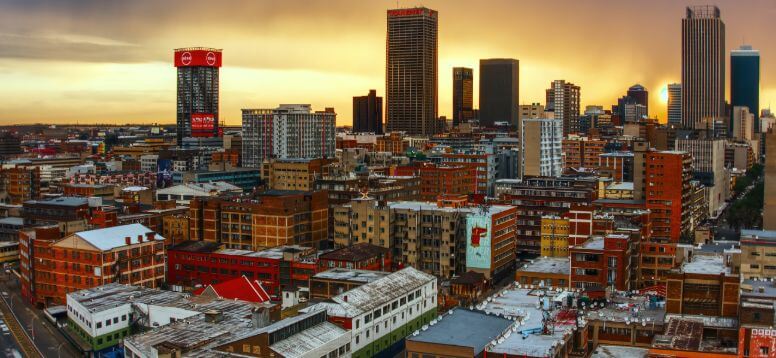 Johannesburg is a large and vibrant city that offers a ton of things to do in South Africa. Some of the most popular activities include visiting the many museums and art galleries, going on safaris in one of the country's national parks, or enjoying a night out in the town. There are also plenty of opportunities for shopping, dining, and sightseeing.
You can start your first day in Johannesburg with some history lessons. Constitution Hill is a former prison in Johannesburg, which has been turned into a museum and tourist attraction. The museum tells the story of South Africa's struggle for democracy, from the early days of colonialism to the present. It is also home to the country's Constitutional Court.
🏛️ Next, you can visit the Wits Art Museum. It is a tourist attraction in Johannesburg that showcases the art and culture of Africa. The museum has a diverse collection of traditional and contemporary art from all over the continent, as well as exhibitions on various aspects of African culture. The museum is also home to the largest collection of South African art in the world.
You can end your day in Melrose Arch which is a high-end shopping and lifestyle destination in Johannesburg, South Africa. As a tourist attraction, Melrose Arch offers a unique experience for shoppers looking for luxury brands and unique local finds. The architecture of the complex is also worth seeing, and there are often events taking place at various venues within the complex.
Day 9 - Visiting Soweto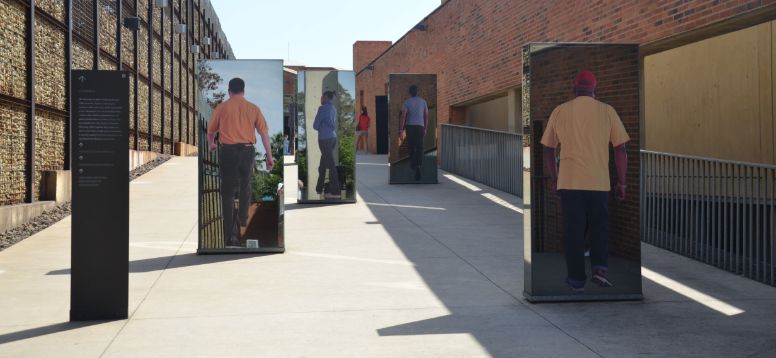 Your first business should be visiting Soweto. Soweto is a fascinating tourist attraction because it provides a unique glimpse into the apartheid era in South Africa. Visitors can tour historic sites like the Hector Pieterson Museum and the Nelson Mandela House and see how the residents of Soweto lived and resisted during that time. There is also a vibrant cultural scene in Soweto, with music and art venues proliferating throughout the township.
🏛️ While you are in Soweto, you have to visit Apartheid Museum. The Apartheid Museum is the largest museum in South Africa dedicated to chronicling the apartheid era. It contains a wealth of information on all aspects of South Africa's history from pre-colonial times to the present day.
The museum is particularly well known for its collection of photographs, video footage, and personal testimonies which offer a unique insight into the harsh realities of life under apartheid. It is also home to a wide range of interactive exhibits which allow visitors to explore the history and culture of South Africa in more depth.
⭐ Absolutely useful: What You Need to Know About Airport Transfer Services?
Day 10 - Maboneng Precinct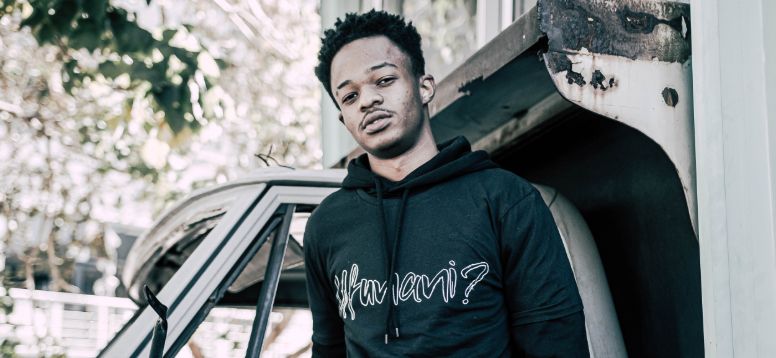 This is our last day so let's take things easy, shall we? Visiting Maboneng Precinct is a great way to relax while still visiting several wonderful places. Maboneng Precinct is an arts and culture hub in our South Africa itinerary. It's a great place to visit if you're interested in learning more about the city's history and art scene. The precinct is home to a number of galleries, performance venues, restaurants, and retail outlets. And there's always something happening there - whether it's a concert or an exhibition launch.
If you want to go shopping for yourself and your loved ones, The Playground is the way to go. It is a complex that is packed with shopping venues, cafes, bars, and restaurants. You can find almost anything you want here. This is unfortunately our last step in our South Africa itinerary.
How much is the average trip to South Africa?
The average cost of a South Africa itinerary can vary greatly depending on what you want to do and see. Generally, though, you can expect to spend at least a few thousand dollars per person for a decent trip that includes hotels, flights, and some tours or activities. If you're looking for a more luxury experience, the average trip can easily reach $10,000 or more per person.
What is there to do in South Africa other than Safari?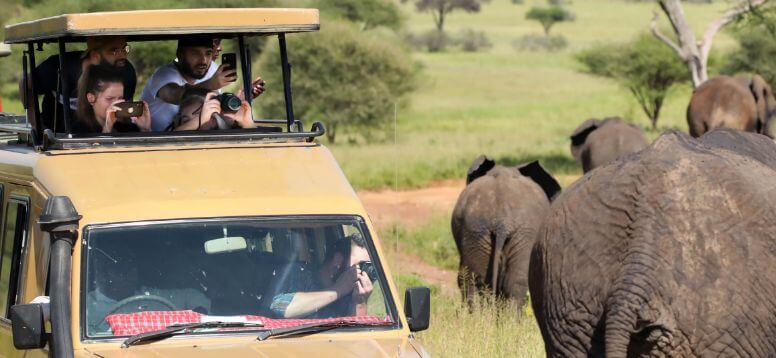 There is plenty to see and do in our South Africa itinerary beyond safaris! Some of the top attractions include Table Mountain in Cape Town, the Kruger National Park for wildlife viewing, the beautiful beaches along the Garden Route, and lively nightlife and dining scenes in Johannesburg and Durban. Plus, with a rich history and diverse cultural landscape, South Africa offers plenty of interesting places to explore.
You might be interested
Browse Airports for Airport Transfers